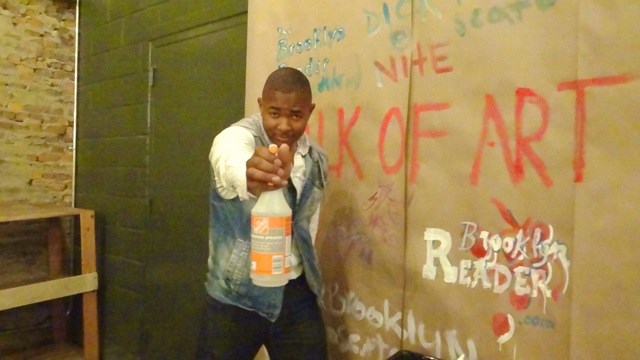 Check out these photos of the Walk of Art organization's launch party yesterday at Lot 45.
Walk of Art is an arts and events production company that sponsors a Walk of Art Tour of the Brooklyn's best street art and a non-profit arm, "Walk of Art Kids" that provides arts-education for children across the city, utilizing street art.
With Walk of Art Kids, young arts are encouraged toward self-expression while also learning about the kinds of challenges street artists face: the behaviors of art materials in open air, the need to conform to local regulations, and the diplomacy required to forge the vital connections with the community in which the art will reside.
To read the full story, go here.