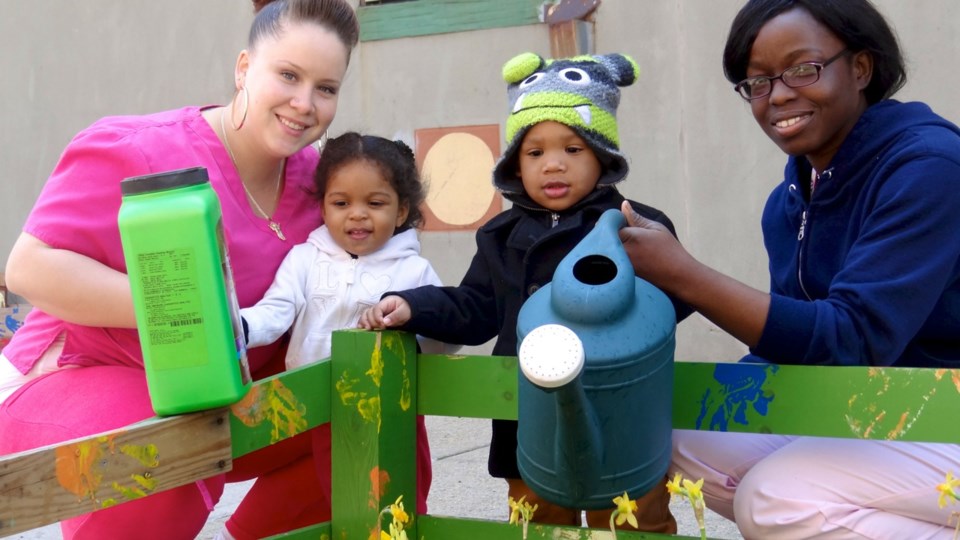 Check out these photos of workers at the Tabernacle Daycare Center on 34 Koscisuszko Street doubling as "gardeners."
They spent a good part of the morning on Friday tilling the soil and planting flowers around a new tree bed they were preparing, from a grant provided through their block association.
Here, they're joined by two little ones from the daycare center. They were teaching them how to plant flowers!