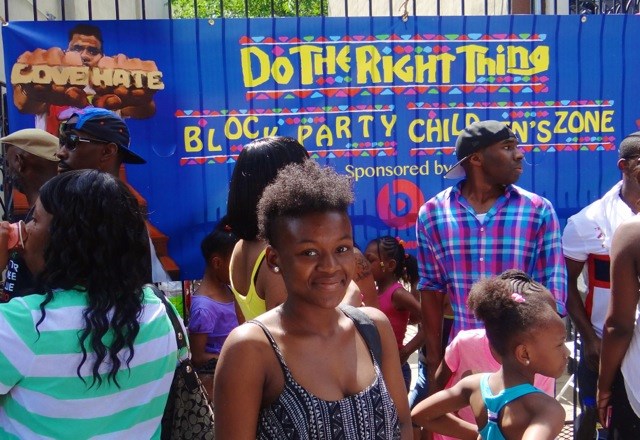 On Saturday, June 28, writer and producer Spike Lee celebrated the 25-year anniversary of the movie "Do The Right Thing" with a block party on the very avenue where the movie was originally filmed in Bed-Stuy (Stuvesant Avenue between Quincy and Lexington Ave), recently renamed "Do The Right Thing Way."
Snow cones, street games, barbeques, music, stoop play, the day had all the trappings of a quintessential Brooklyn block party.
Check out some of the photos from this beautiful day where the weather, the vibe, the music, Spike Lee and the surprise guests, so much seemed to come together to make it what may be the grandest block party in years.