More than twenty years after the 1991 Crown Heights riots, the scab of old wounds and lingering tension between police and the black and Hasidic Jewish communities remain, as the relationships continue to mend.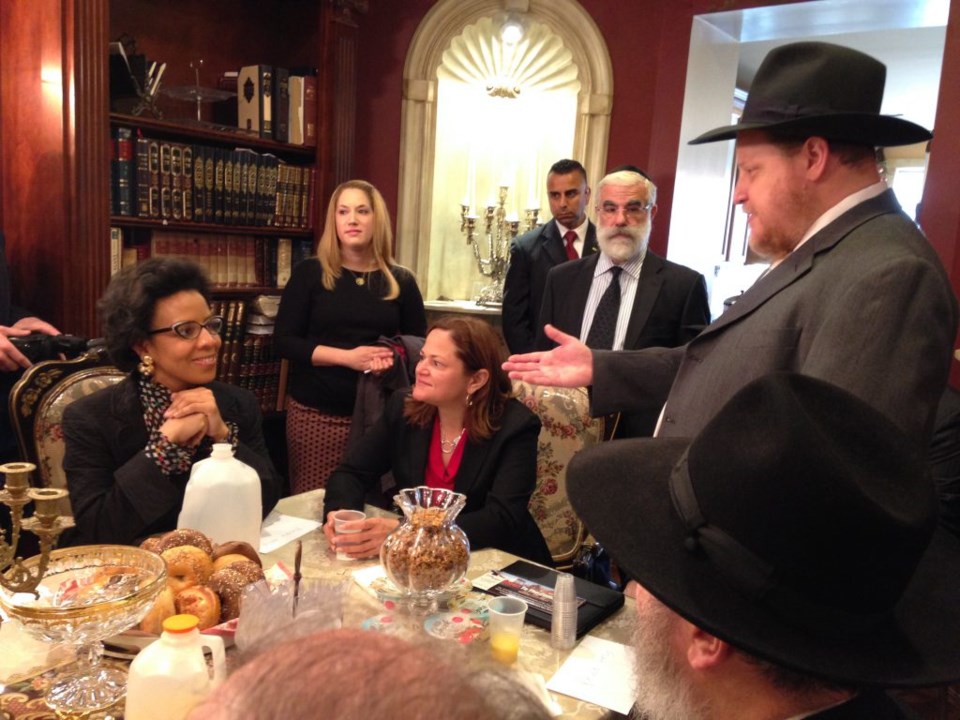 There's no question: A lot has gotten better. But all three groups acknowledge there's still space for growth and improvement.Today, at the home of Rabbi Chanina Sperlin in Crown Heights, NYPD, black and Jewish community and religious leaders broke bread at a meeting intended to open discussion and build peace.

The purpose of the hour-long sitdown was to tour the Crown Heights Jewish Community Council, learn more about services, and then gather with Project Care Alliance influencers and leaders from religious, secular and cultural communities in Community Council District 35 .
In attendance were City Council Speaker Melissa Mark Viverito, City Councilwoman Laurie Cumbo and many others.