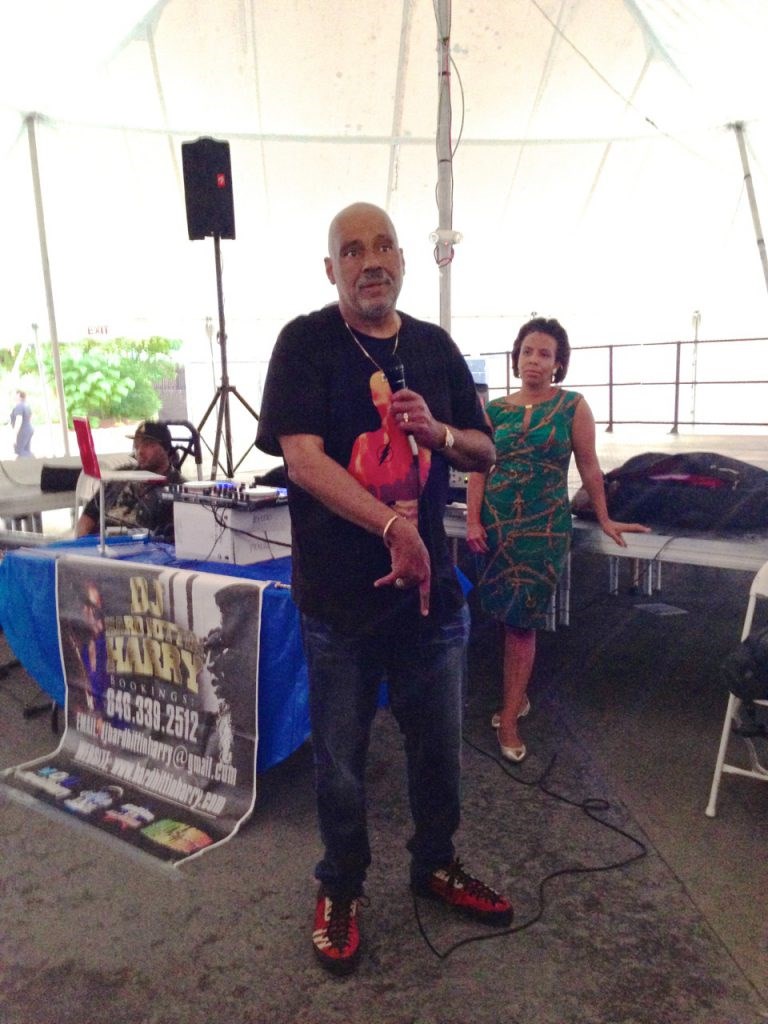 On Tuesday, July 14, at Restoration Plaza in Bed-Stuy, cultural soldier, poet, painter, philanthropist and champion for Brooklyn Danny Simmons was celebrated with a farewell party as he makes a life transition from Brooklyn to the city of Philadelphia.
Friends, family members, community leaders, elected officials and scores of New Yorkers whose lives he has touched came out to wish Simmons farewell, with poetry, music and words of appreciation.
"Riding to Philly, reflecting on the evening... I'm overwhelmed at the outpouring of love and real friendship I got this evening," wrote Simmons on his Facebook page. "I'm really at a loss for words. Asha Bandele spit a bklyn poem that brought tears to my eyes as did Michaela angela Davis who was my neighbor for 15 years...
"Derick Cross kicked a poem about the love Brooklyn has for its own... Our own Councilwoman Laurie Cumbo was witty and funny and loving. Eric Frazier officiated while Che Baraka was the party's ambassador. The president of Bedford Stuyvesant Restoration Colvin W. Grannum partied w us and took the mic to tell of our years association.
"Rush staff Charlotte Mouquin Voznesenskaya and Oshun Layne were the evening's grand hostesses, and Oshun's mother fed 500 people. My boy Brian Tate told the big picture art story of the huge projects we undertook... Bed Vyne Wine by Rotimi and so much and so many more loving friends. Then there was Hard Hittin Harry whose music was house prayers and people danced and celebrated.
"We were Brooklyn tonight, and although I'm not moving that far, there can never be a place as special and loving as what was given me this evening in Brooklyn."
To add to this photo gallery, feel free to email to info@bkreader.com. Please include caption!