BP Adams and Rep. Jeffries expressed concerns that the Starrett City sale could unfairly benefit President Trump, who owns 4 percent, and could result in loss of affordable housing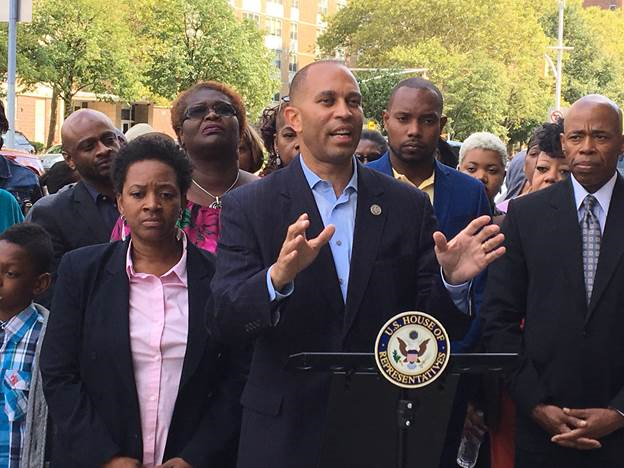 Borough President Adams, Congressman Hakeem Jeffries and community leaders held a press conference on Sunday to express their concerns regarding the potential sale of Starrett City. The owners of Starrett City, among which are also President Trump and members of the Trump family, recently announced that they found a buyer for the $850 million Brooklyn development, which is the largest federally subsidized housing project in the country. Jeffries and Adams voiced their concerns about the potential loss of affordable housing as well as the possible conflicts of interest for President Trump.
"There must be an ironclad commitment to maintaining the quality of life of Starrett City, home to thousands of longtime middle-class residents who worked hard to make this a safe place to raise healthy children and families," said BP Adams. "The fight for preserving and expanding affordable housing in Brooklyn hinges greatly on the survival of Starrett City as an affordable home for its existing tenants, and I will be on the front lines of that fight with these tenants and all of our community stakeholders."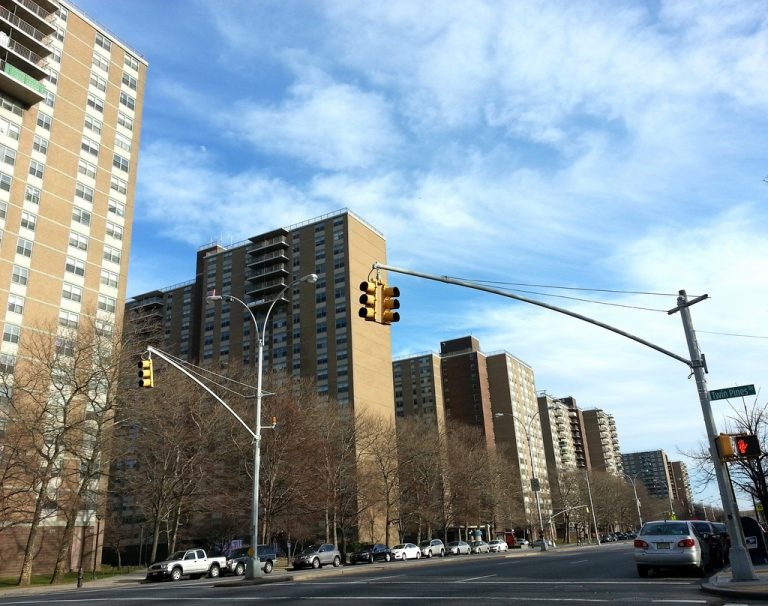 Located in East New York, Starrett City sits on 145 acres and includes 5,881 affordable apartments for 15,000 residents. Starrett City is currently under an agreement with the U.S. Department of Housing and Urban Development (HUD) and New York State Homes and Community Renewal that require apartments to remain affordable and under rent restrictions until 2039. As a result, HUD and the State have to approve the proposed sale.
The sale raises potential conflicts of interest for Trump, who owns a 4 percent stake in the complex and stands to take in about $14 million after taxes and expenses; the Trump family all together own about 16 percent. Residents and Brooklynites are alarmed at the prospect that a sale could unfairly benefit President Trump and result in a significant loss of affordable housing at a time when gentrification sweeps through Brooklyn.
"Starrett City is home to thousands of working families and senior citizens, many of whom have lived in the development for decades. These residents deserve to live in housing that is safe, clean and affordable," said Congressman Jeffries. "Once again the residents are forced to confront a cloud of uncertainty about the future as a result of the possible sale. We will not allow the residents of Starrett City to be pushed out. We will not allow the gentrification steamroller to run over East New York."