On Wednesday, Bedford-Stuyvesant Restoration Corporation, in partnership with Brooklyn Borough President Eric Adams kicked kicked off #BrooklynSaves, a borough-wide, free initiative to help residents in the borough begin a savings plan and increase their net worth.
The campaign is a savings-matching program for individuals and their families, part of Restoration's commitment to closing the racial wealth gap in Central Brooklyn and beyond.
According to a 2016 Pew Research study, the median wealth of white households was $171,000-- ten times the wealth of Black households, which is $17,100. Right now approximately 30 percent of African-American families have zero or negative net worth. And the number is projected to grow over the next 50 years to 50 percent.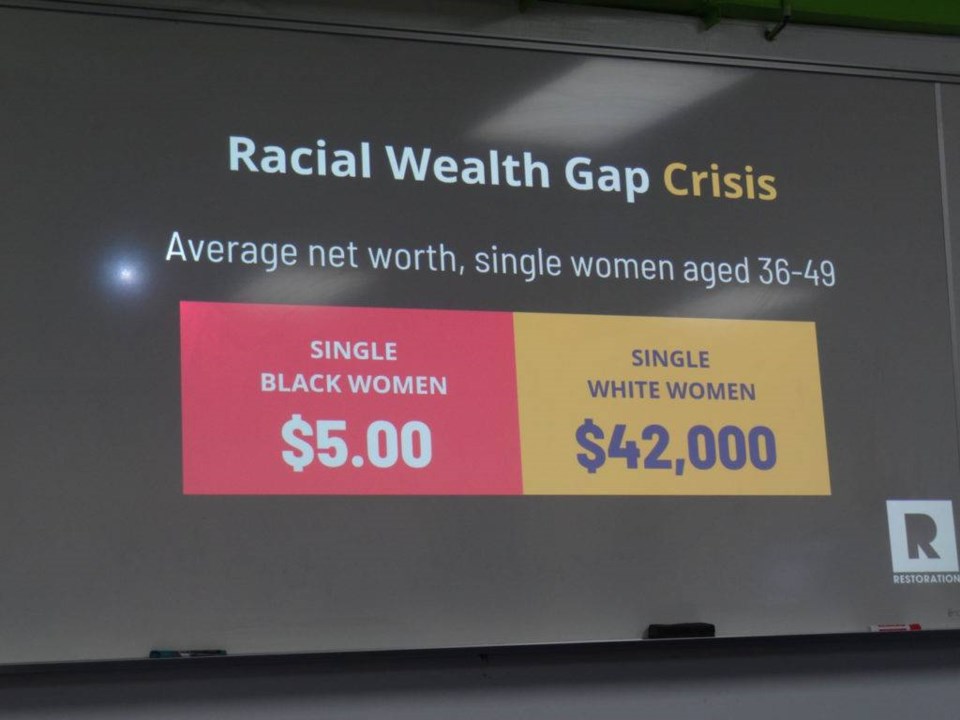 "We have decided to focus on net worth, because net worth is the best measure of family well-being, not income," said Colvin Grannum, president of Bedford-Stuyvesant Restoration Corporation.
"Even modest amounts of net worth are highly correlated with the significant areas of well being, such as educational attainment, employment stability, housing stability, physical health and mental health."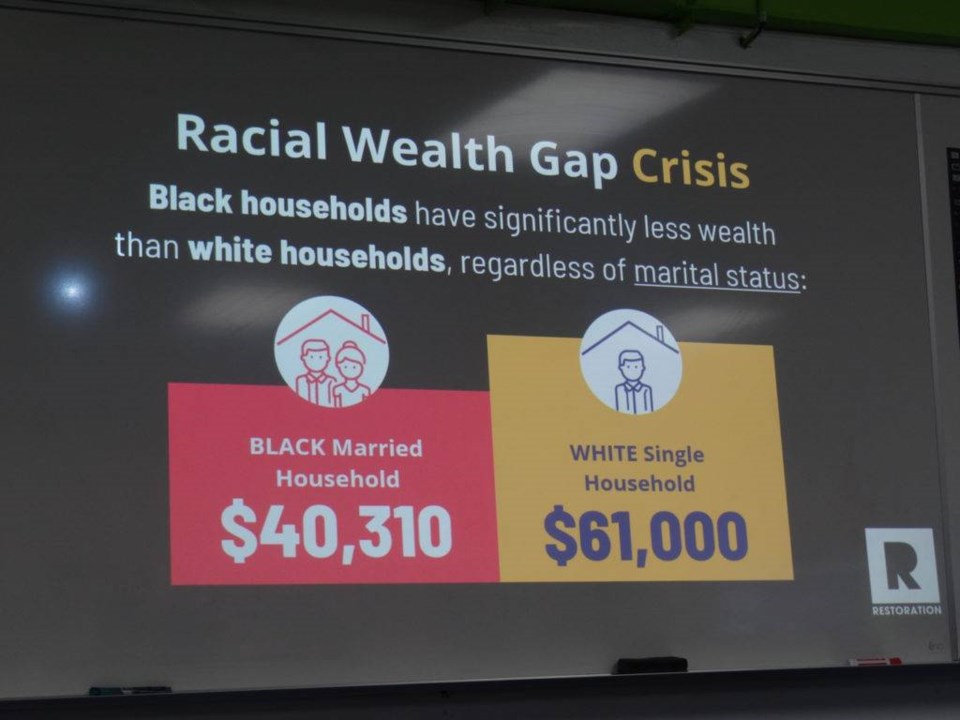 Early participants in the free program will have an opportunity to earn a savings incentive of up to $60 through EARN's SaverLife product, a financial inclusion tool which matches savings of $20 with $10 for up to six months. EARN is a national nonprofit that helps working families achieve prosperity through savings. They hope to enroll at least 1,000 people in Brooklyn alone.
The goal is to get every participant low- and middle-income to accrue at least $400 in savings or up to two months of living expenses in the bank. A financial counselor also will be assigned to each participant in helping them consolidate their bills, reduce their debt, increase their FICO score and build emergency saving.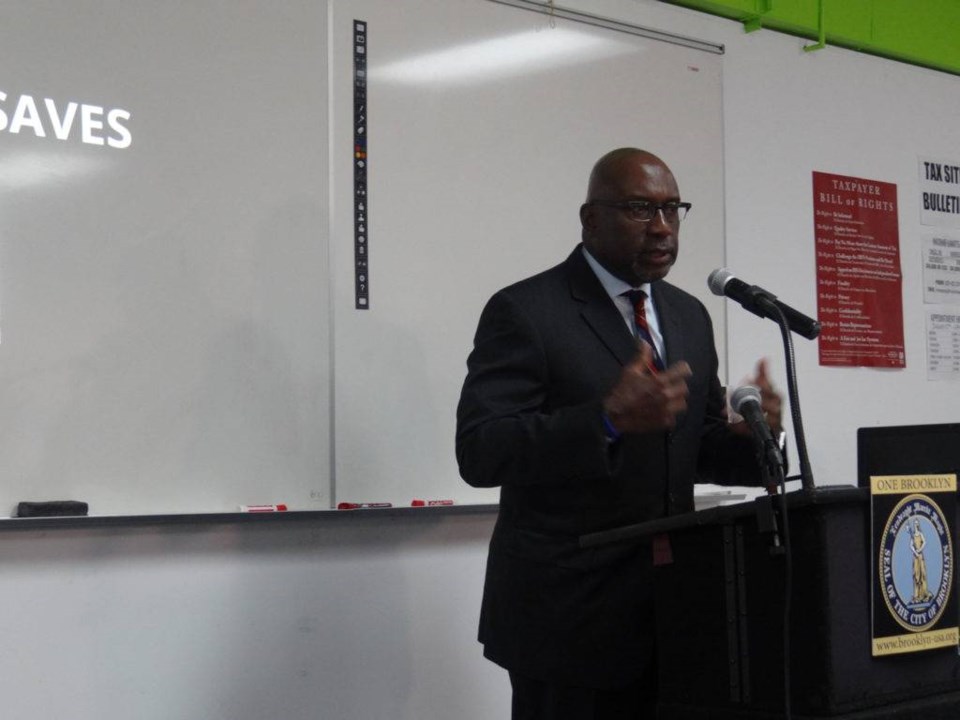 "Even modest amounts of savings can really help families deal with a small crisis and protect themselves from falling into poverty, such as an emergency health situations or getting that boot off your car..." Grannum said. "So that's why we're here today. We're here to launch a borough-wide initiative intended to help people build a savings habit."
Hrukti Stroud-Kokayi, 28, a Ditmas Park resident began working with a financial counselor at Restoration's Economic Empowerment Center. He said that within one year, not only was he able to pull himself out of a $40,000 debt but he also was able to purchase a car. He said the program helped him take an honest look at his circumstances and his possibilities, versus comparing himself with his peers:
"A lot of times people think they just want the money; they just need the money," said Stroud-Kokayi. "But what's important is to take that hunger for money and repurpose it into figuring out what you really need it for. Because without understanding what you need it for, you'll have no idea how you're going to get it. One of my goals was to be completely financially independent [from my parents] and not have to lean on someone else. I've set a like a five-year goal. It's still a work in progress. But I'm on my way."
"We have an obligation to break the chains that have disconnected us from the ability to have real wealth. That's what this is about," said BP Adams.
Studies show that individuals and families with a savings account are six times more likely to attend college and own stocks, said BP Adams: "Saving is an indication of your discipline to be able to think long-term and not just in the moment.
Adams shared a story about looking for his accountant for nearly a month because of a letter he had received from the IRS: "And finally he called me back, and he told me 'Eric, I'm in a shelter; I had a financial issue, and it caught me by surprise.'
"So [financial emergencies] can happen to anyone. All of a sudden you can find the normality of your life just take a turn. We have to learn how to use our money better. We have an obligation to break the chains that have disconnected us from the ability to have real wealth. That's what this is about."
Valerie Crosland, a Bed-Stuy resident and retiree said she sees it as "paying the wealth forward." Crosland has been working with the Economic Empowerment Center off and on for the past two years, because "I was ready to do something different, and part of that was fixing my financial situation. So, for the next ten years, I'm going to get it right.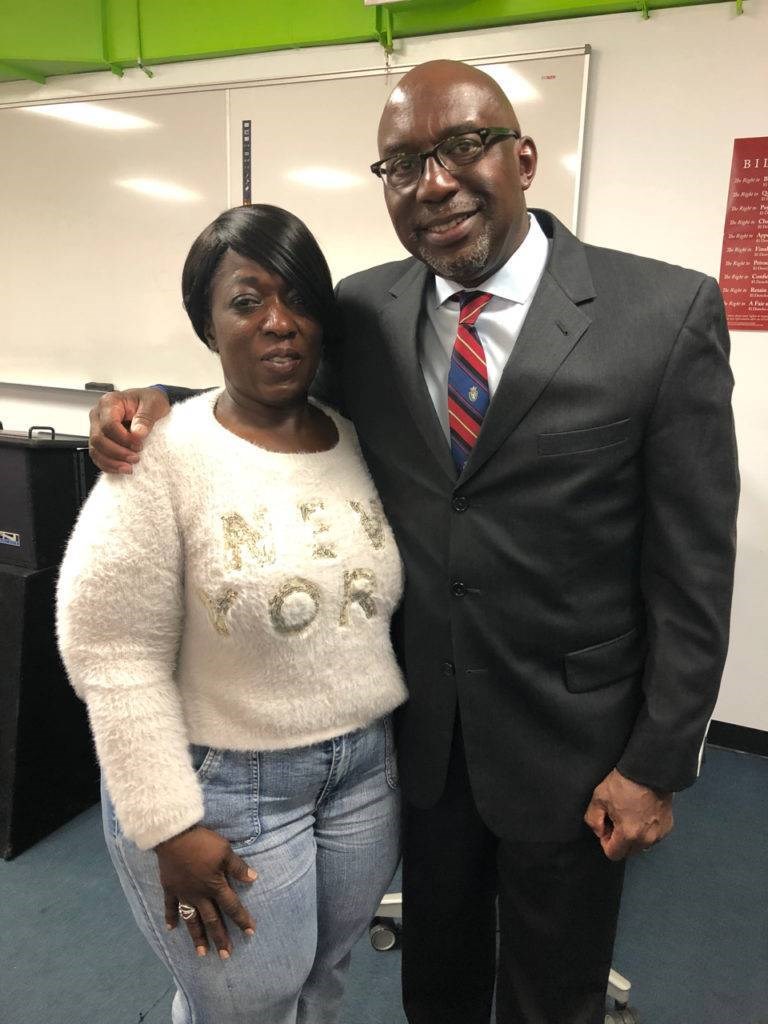 "A lot of people are leaving New York. But I am a New Yorker. I'm going nowhere. But in order to stay in New York, you have to have a mindset and financial stability to sustain yourself," she said.
A large part of why Crosland is intent on staying in New York now is because, at one point, she was forced to leave. Before retiring, and while working as an NYPD 9-1-1 operator-dispatcher, she was unable to keep up her rent on her city paycheck. Ultimately, she lost her lease and found herself bouncing from one friend's home to another home until she was forced to move out of New York to New Jersey where she commuted across the Hudson to get back and forth to work each day.
After she started working with a financial planner at Restoration, eventually Crosland was able to move back home, to Brooklyn, where now she is renting a room.
"But my next step is becoming a homeowner," Crosland said. It's the goal she has set with her financial planner, and with the program's help, she hopes to buy a home with her son and daughter-and-law: "We're going to do it together as a family," she said. "So that is why I am here today: to find out what we can do as family together to get ahead."
Brooklyn residents interested in building a savings habit and closing the racial wealth gap can enroll for one-on-one free financial coaching by clicking here. In addition to the savings match, savers will also have access to peer learning opportunities, webinars/seminars on important financial health topics, and a dedicated financial coaching team.