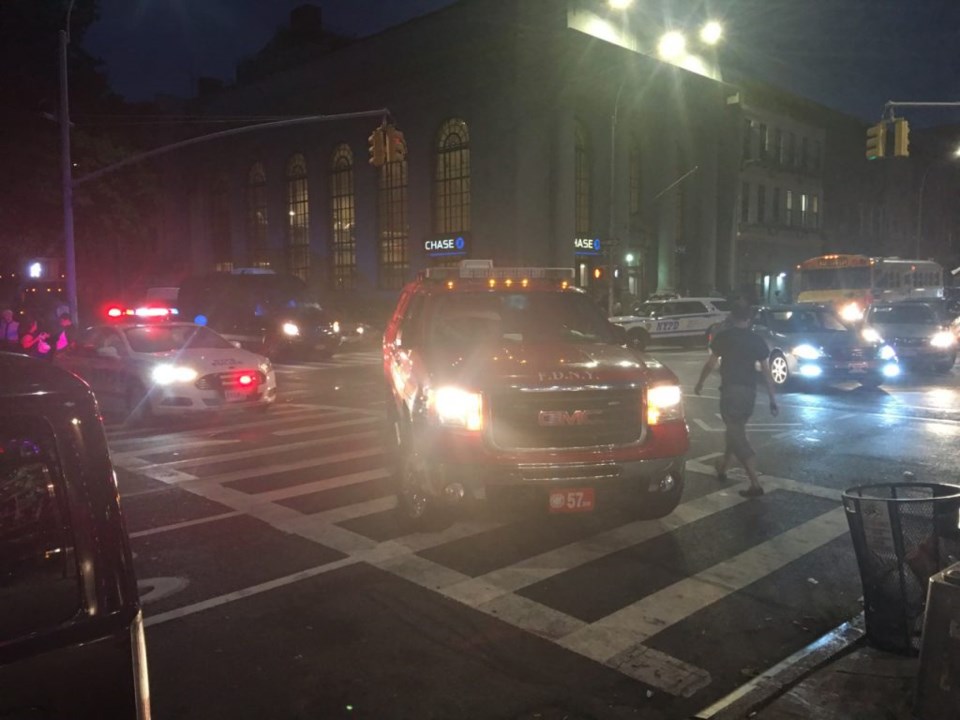 Pedestrians gathered on every corner of Bedford and Dekalb avenues and traffic crawled to a near standstill at around 6:40pm Sunday night after NYPD was called in to investigate a possible bomb left on Bedford between Dekalb and Myrtle avenues.
[perfectpullquote align="right" cite="" link="" color="" class="" size=""]"I'm a little concerned, but this is NYC. We have to be able to learn to adapt and move around even when things like this happens."[/perfectpullquote]
Officers of the 79th Precinct and NYPD taped off the area for an hour or so during the bomb scare, keeping pedestrians-- even homeowners on the block-- from walking past the barricaded perimeter while they assessed the danger.
Residents seemed rattled, as news of two explosions-- one in Manhattan; one in New Jersey-- only 24 hours earlier already had New Yorkers on edge.
"It's time to move," said Tarnisha Barnes, shaking her head. She was holding the hands of two young children, a boy and a little girl. She said she had decided to get off the bus and walk the rest of the way home, because traffic stopped moving but that the tape off area was blocking her path back to her house. "It's just getting too hard. Now we gotta think about this type of stuff? It's too much, it's too much..."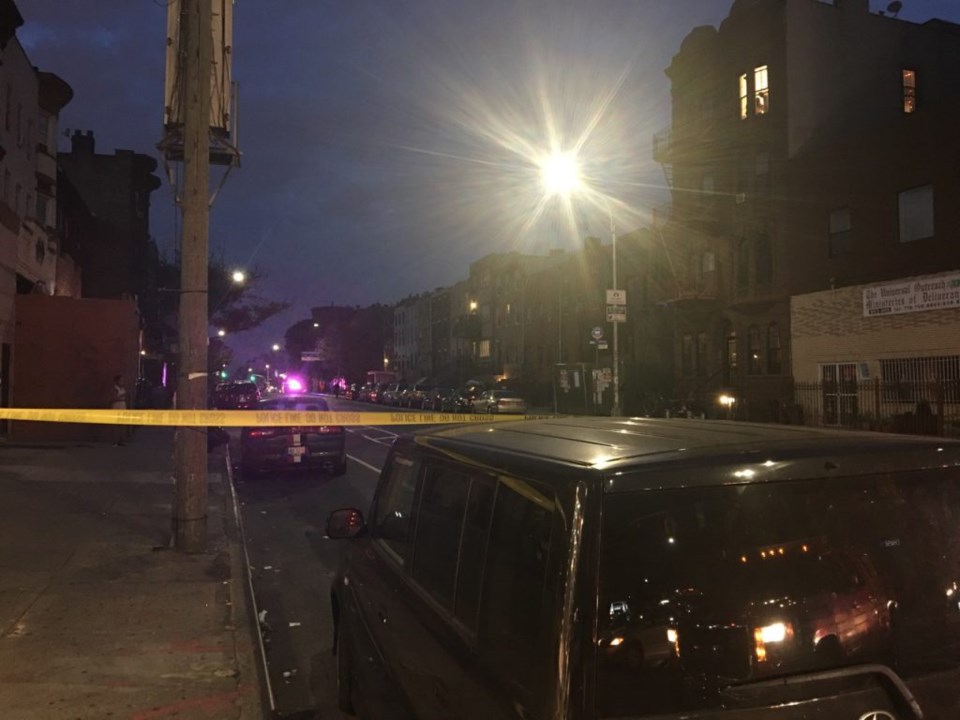 Another couple riding their bikes back from Fort Greene Park ran into the traffic as they were on their way home: "We have no idea what's happening; we just heard there was a possible bomb," said Spence Ainsley, who said he was a new resident to the area. "Yeah, I think it's a little scary with everything that happened yesterday. We moved here to get away from the craziness of Manhattan, but I guess New York is New York wherever you go, right?"
Police on the scene were not talking, providing little information aside from a possible bomb scare.
"Ah, it's nothing," said deli manager Ali, rolling his eyes. He waved off the confusion as police overreacting. "Somebody see someone throw away a bottle in a paper bag and run; they report it to the police, now this. That's how crazy and paranoid things have gotten."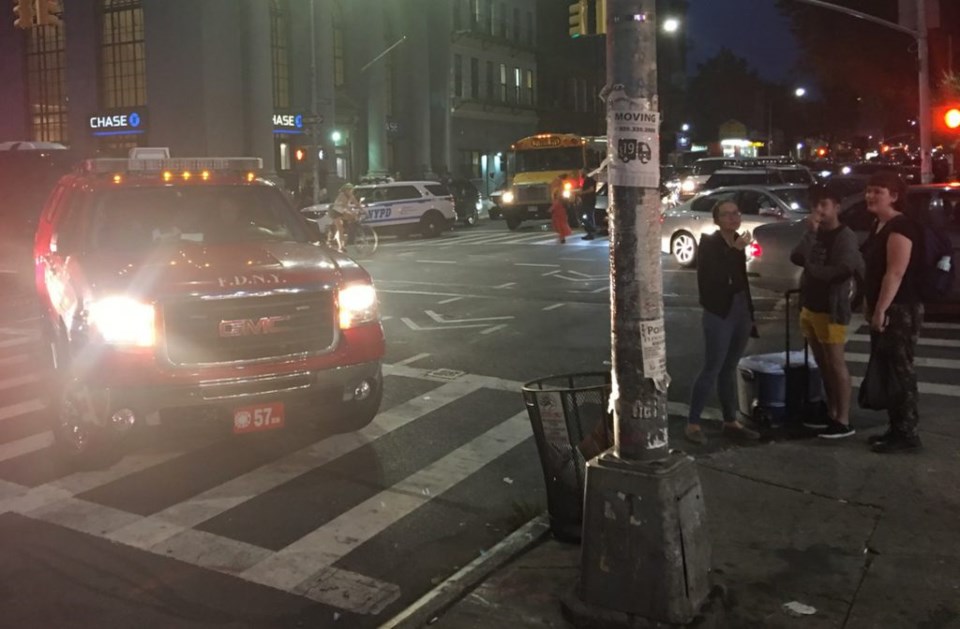 But another resident who gave his Twitter handle "FLM Brooklyn" disagreed police were overreacting. He lived on the block where the bomb squad was investigating, and he said police cannot ignore anything right now, particularly given the current climate
"You've got to respect the guidelines of the police tape," said FLM Brooklyn. "It's a bomb scare; they're being particular. I'm a little concerned, but this is NYC. We have to be able to learn to adapt and move around even when things like this happens."
By 7:25pm, officers were pulling down the tape and began to pull out, saying only that "the situation had been contained," and that people were free to once again move around.
Officers at the 79th Precinct and NYPD headquarters were not providing any information regarding the bomb scare as of 9:30pm Sunday. BK Reader will update the story as more information is available.