Mario Gooden, the founder of one of the few African American-owned architecture firms in the country, shared his insights on design, development and community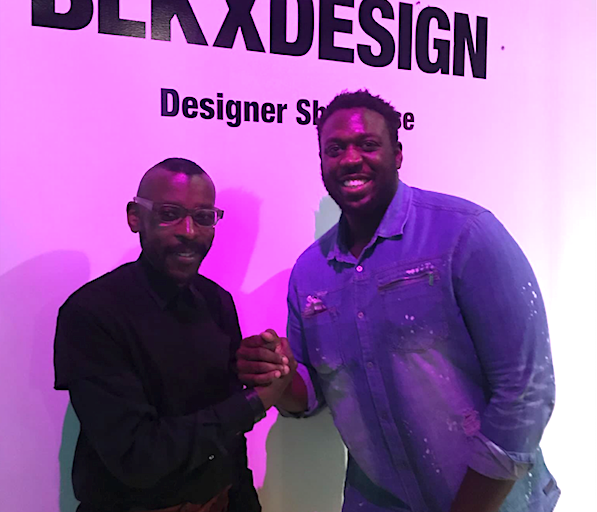 BLKXDESIGN (Black by design), a newly-launched design talk series, welcomed award-winning architect Mario Gooden for a conversation on architecture and minority representation in the design industry at Gallery 30 in Bed-Stuy on Monday, followed by a lively Q&A session. BLKXDESIGN, curated by indie content producer and video director Yosef Alexander, looks to explore the black design aesthetic, to create a space for black designers to have an inclusive voice in the design community, and to educate about the experiences and influences of black designers across the diaspora.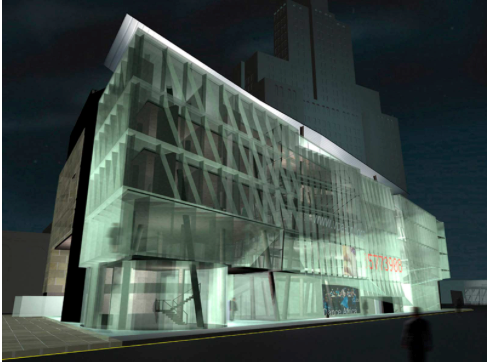 Mario Gooden is the founder of Huff + Gooden Architects, one of the few African American-owned architecture firms in the nation. In 1997 he co-founded the company which created designs for the Brooklyn Public Library's Visual and Performing Arts Library in Fort Greene in 2002. In 2015, the firm was selected to carry out the Youth Arts Academy renovation project in Bedford Stuyvesant.
The South Carolina native first came to New York to study at Columbia University's Graduate School of Architecture, Planning and Preservation (GSAPP) where he now teaches and does extensive research on urbanism, gender, race and identity. His most recent book, Dark Space, offers a subtle reading of African-American cultural institutions in the US.
Gooden began the conversation by sharing what first sparked his interest in design. Spending days with reading books on architecture in the local public library as a child not only inspired him to study design, but also ignited his passion to later work in the public sector. Gooden proceeded with presenting one of his most recent passion projects, the California African American Museum in Los Angeles.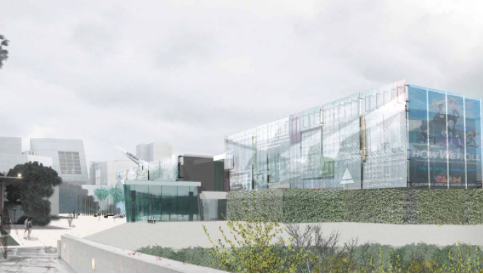 Prompted by the questions from the audience, Gooden shared several of his general observations on the design industry, emphasizing the underrepresenation of minorities in architecture.
"There are black architects, yet they are few and far between. There are only a few students of color at GSAPP, unfortunately," said Goode. "The traditional professional route doesn't seem to really work for them, either. [After they receive their degrees,] they will go into development with a design background. That sort of gives them an advantage [as developers]." He added, "There should be more minority developers, too."
Gooden also pointed to another trend in the design industry, which "is more and more driven by [commercial] real estate development." When asked about which should be the priority, development or community preservation, he answered firmly, "Community should come first." He cited this belief as his reason for continuing to work with the city, mostly on libraries, despite NYC's challenging bureaucracy.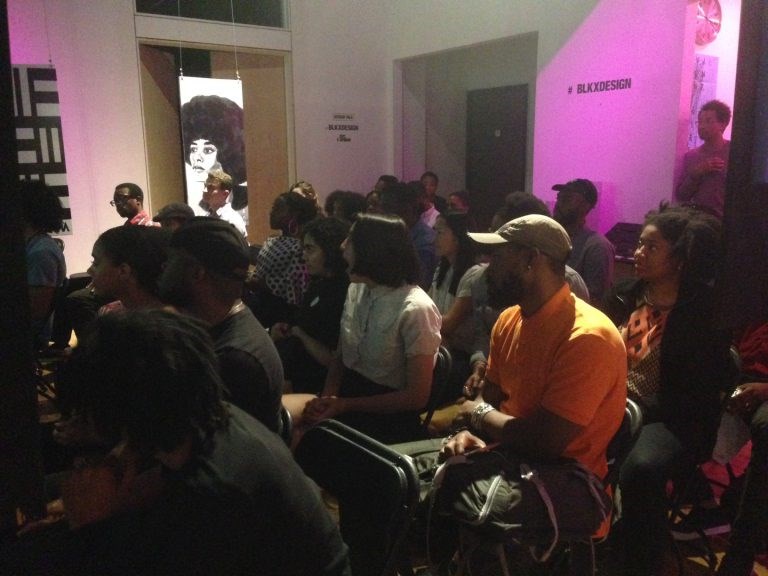 Mario Gooden's talk on Monday was the second BLKXDESIGN event. Stay tuned for the next talk is scheduled for September.