I was just having a conversation about Uber and Lyft and how the on demand car service apps have been very helpful for black people, who are so accustomed to the public embarrassment of taxi cabs simply ignoring us and not stopping, or locking their doors when we approach their car. But a new report by the National Bureau of Economic Research has poo-pooed that idea and pretty much illustrates that America, or at least its taxi and car service drives, don't like Black people.
All of the excuses that were routinely trotted out by yellow cabs, got curved by on demand car service app. We can't jump out of the car and bounce on the fare, because the fare was paid in advance and you have all of our bank details. Drivers won't get robbed because again, they have all of the passengers information to pass to the police, and drivers also don't take cash, so they have no cash to steal. And taking me to Brooklyn isn't an issue, because someone will request a car close to my drop off, before you even drop me off.
The report from NBER, which was conducted in Seattle, WA, and Boston, MA, showed that it's not all good in the hood or in the suburbs or wherever you are, as long as you're Black. In Seattle, the pattern of discrimination showed up in Black people's waiting time for a car being 35% greater than White people. I'm sure those drivers thought if they took long enough, the black person would get frustrated and find another means of transportation. In Boston, which has always been a very upfront racist town, the pattern of discrimination show's up in the Uber driver's cancellation rate, when passengers had "African-American" sounding names, as opposed to white sounding names.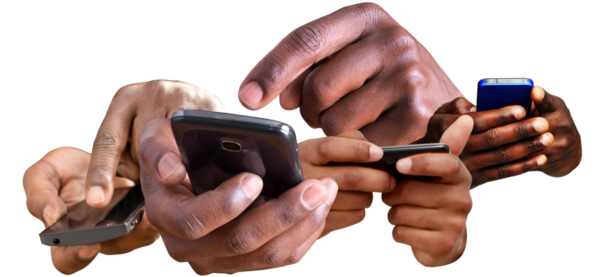 Similar to Airbnbing While Black, The "African-American " sounding name was crapped on across the board in the study, with nearly a double cancellation rate as compared to white sounding names. With Uber and Lyft being able to see your picture, before picking you up, I'm not sure how such racist actions can be combatted.
Combined with the fact that an on-demand car isn't at the mercy of any negative, financial experience when picking up a black person, it's clear that they, like many many other Americans, just don't like Black people. In fact many of the drivers I've encountered are black people, and as discussed in the Airbnb study, many hosts rejecting guests with African-American sounding names, are themselves, African American... So good job America, you got blacks hating blacks!
So if you're wondering why black people take offense to white people wearing black culture like a buttery leather jacket, only to discard it whenever it's no longer fitting, like at work or around the in-laws, it's because that jacket's lining is filled with racial injustice, inhumane treatment, state sanctioned murder... and yeah, bigoted Uber drivers cancellations, so it didn't fit you in the first place!
We see you wearing the creativity and shedding the burden. Oh, unshockingly, the report also says that Uber and Lyft drivers are often creepy, driving women around for an average of five minutes longer than male passengers, being super chatty, taking the long route and just being all around pervy.
I wonder how this study plays out in Brooklyn? I hope the NBER or another organization does a study in New York City, because I have a feeling discrimination could be even worse for black customers and women, in Gotham, than in the study cities of Seattle and Boston.
I mean c'mon, NYC does everything big, including its racism and sexism!