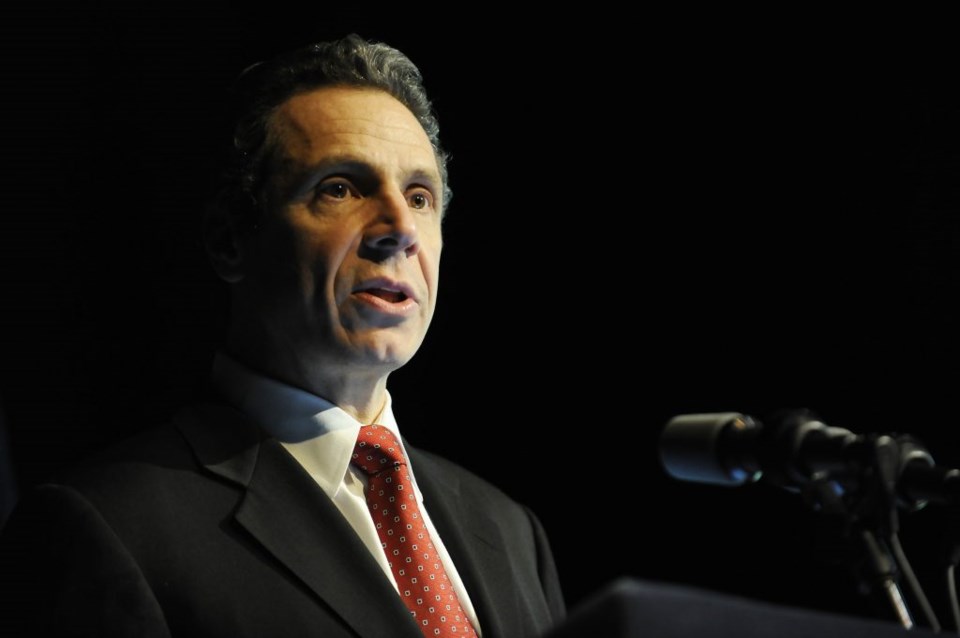 Governor Andrew Cuomo held a meeting with African-American elected officials from Brooklyn on Friday, including City Councilmember Jumaane Williams, State Senators Velmanette Montgomery and John Sampson, to help mend what had become "a strained relationship during his first term," reported Capital New York.
"I mean, we have been trying to get this meeting for some time to talk about issues germane to us, and other people that we represent and there's been difficulty in doing that," Williams said.
Black elected officials-- a large contingent of which was from Central Brooklyn-- wanted to address several agenda items they felt Cuomo had failed to address since taking office in January 2011, including increasing the number of minority- and women-owned businesses receiving state contracts and funding for Brooklyn nonprofit groups.
The community leaders also discussed the issue of decriminalizing small amounts of marijuana, which Cuomo favored in 2013 but abandoned in the most recent legislative session, opting instead to legalize medical marijuana.
"I think there were some good takeaways," Williams added, including "an agreement to make sure that the lines of communication stay open and are more regular."