A Crown Heights resident says the "horrible" living conditions she's lived with for the past decade and a half is an attempt by the landlord to force her to leave.
Ikorine Fairclough said she inherited her apartment unit at 712 Crown Street from her mother when she died in 2007.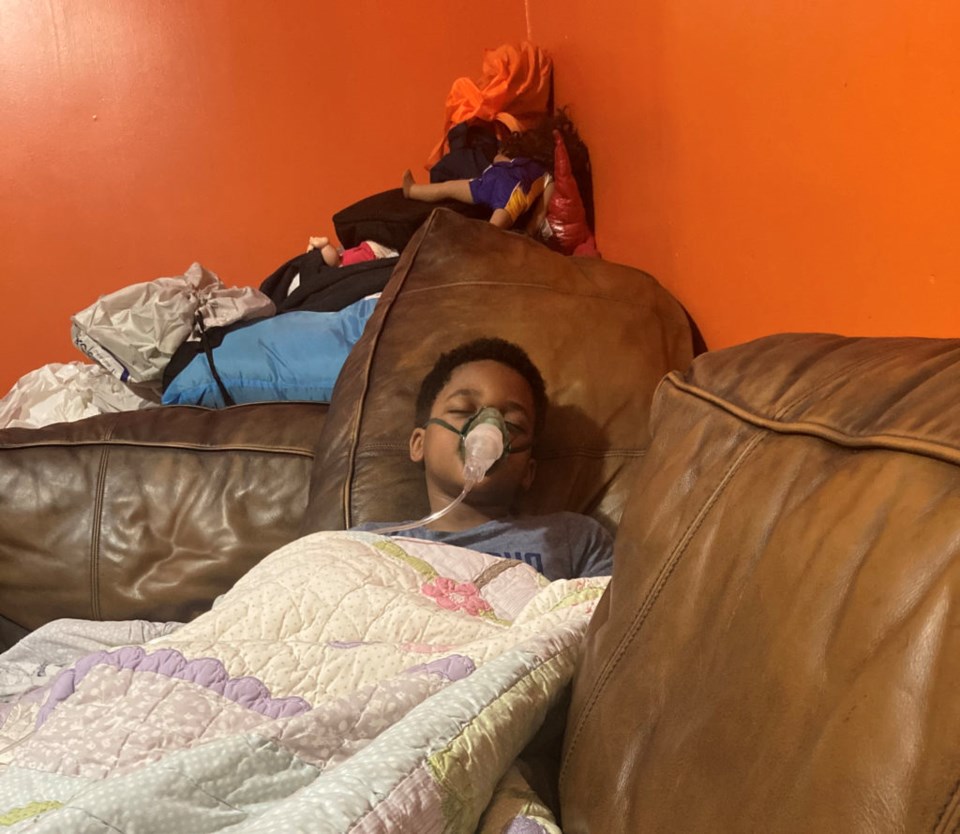 Since then, Fairclough said, the landlord has ignored her complaints about serious problems — from a lack of hot water, to a rodent infestation, to mold she says has put her asthmatic son in the hospital multiple times.
Now, Fairclough has turned to the Crown Heights Tenant Union for help organizing other tenants in her building, which is owned by 5712 Realty LLC, according to the city Department of Finance.
"It's your right as a tenant to have a habitable apartment," said Joel Feingold of the Crown Heights Tenant Union, who called Fairclough's situation "exploitation at every level."
To get started with the organizing effort, she began posting flyers around the building, referring to the owner as a "slumlord" and announcing a protest on Thursday, May 12.
But, she said, only a few people ended up attending, which she blames on the continual, mysterious disappearance of her flyers soon after she posted them.
Fairclough grew up in the building she now lives in. She said her father had known Isaac Hager for years as the superintendent before he died in 1990 when Fairclough was 11.
Hager, who the Real Deal refers to in an article as "the developer gaining outer borough market share, despite a trail of foreclosures and lawsuits," did not respond to calls for comment from BK Reader.
Fairclough said Hager was decent to her family after her father dies and for years until her mother also passed and she became the tenant of the apartment.
"That," she said, "is when the majority of the foolishness started."
Fairclough, who has five children under the age of 18, as well as three more who are now adults but grew up in the building, said she believes Hager has been intentionally allowing poor conditions to continue to worsen in her unit for years in an effort to force her out.
"He wanted the apartment," claimed Fairclough. "He didn't want to renew my lease. All of the issues that I have in the apartment, I went to him first, because he was a family friend. But what happened was when my mom died, he didn't care about me."
She said her unit has long had a problem with rodents, which has gotten worse over the years.
Fairclough said her bathrooms fell into such a state of disrepair during the pandemic that the ceilings collapsed, and she could see into her upstairs neighbors' unit.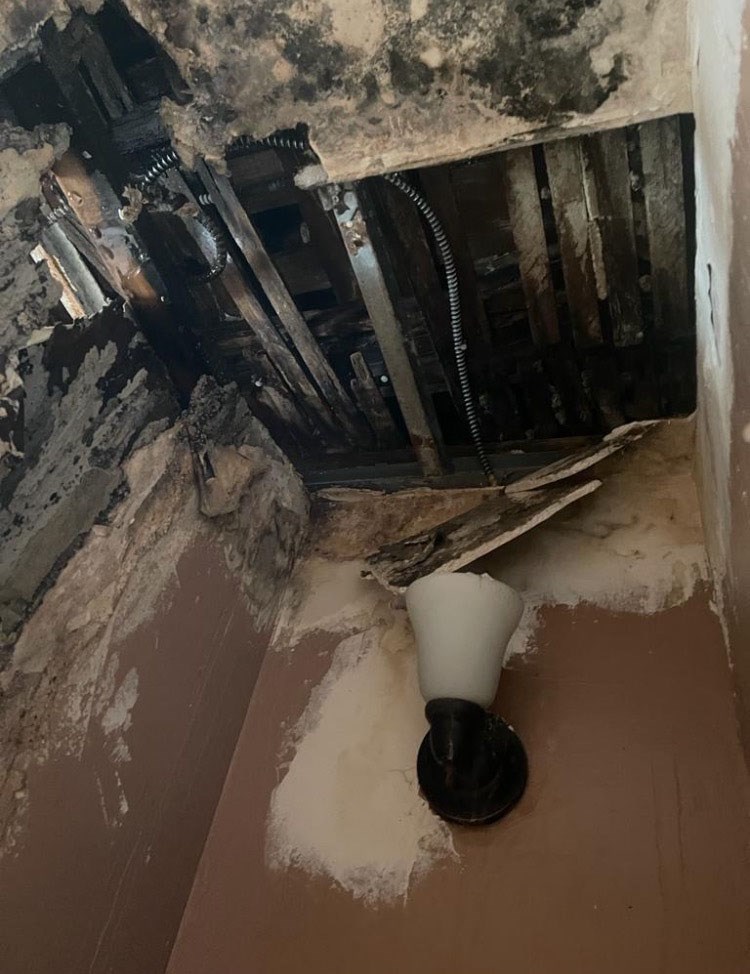 "You could legit look upstairs. You could see right through the ceiling," she said.
By far the worst problem over the years, Fairclough said, has been mold that the landlord won't fix, which she said has put her eight-year-old son, Kitia, in the hospital no fewer than seven times in the last three years.
"It's really, really bad," she said. "He cannot breathe. He's coughing all day. Choking all day. (The landlord) doesn't want to do nothing for me. He wants me out. And as long as you're getting paid, why do you want me out?"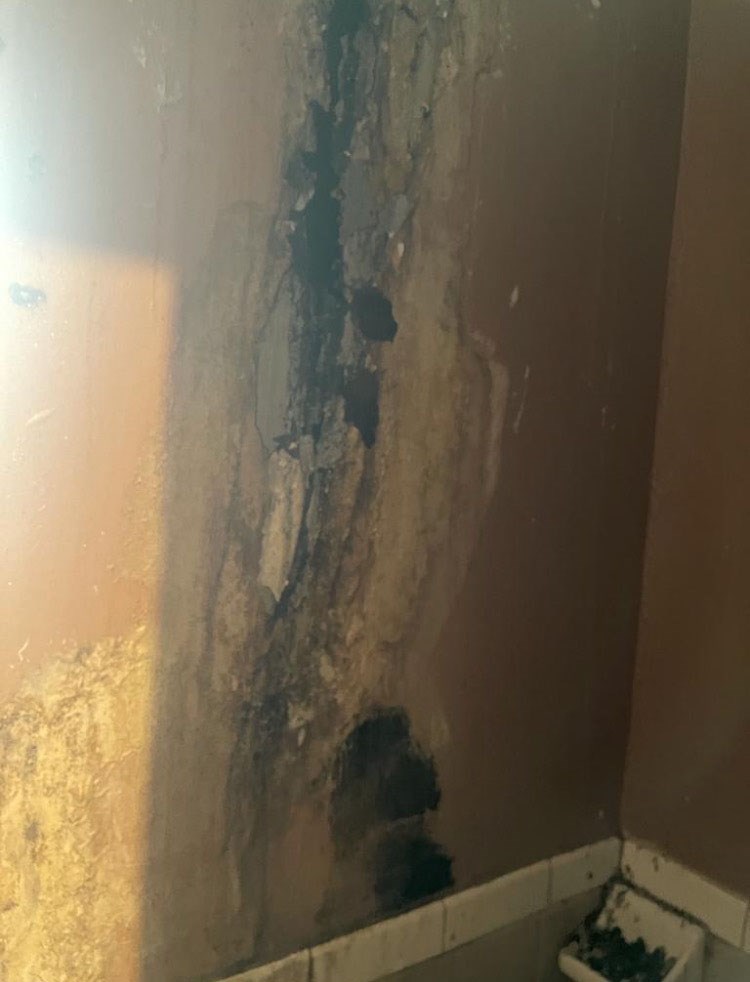 She said her complaints over these problems seemed to fall on deaf ears — but she said the landlord attempted to evict her with no notice in early 2020; Fairclough said she suspects he sent her an eviction letter, then removed it from her mailbox.
"I didn't know," she said about the eviction notice. "The marshals just came. I had to speak for myself, that's how I didn't get evicted. I explained to them, 'you think I would get an eviction notice and not come to court? Who does that?'"
Fairclough is not the only tenant to experience livability issues in the apartment building.
"I have to wear this mask," said Arlene Braggs, another tenant at 712 Crown Street. "I can't breathe. I don't know what's coming out of the ceiling. But I can't breathe, and I don't know what this green stuff is."
City Department of Buildings records show 10 complaints at the building since January 2021, as well as one violation in that time for failure to file a technical report for an exterior facade inspection.
"I don't bother anybody," Fairclough said. "All I want is my apartment to be the right way. I don't bother anybody. I don't make fights. I don't make fuss. Me and my kids stay to ourselves. All I'm asking for is nothing hard."
Fairclough said she intends to continue trying to organize fellow tenants in the building.