A section of Belmont Avenue now carries the name of Brownsville basketball legend Dwayne "Pearl" Washington, reports Patch.
Crowds gathered on Saturday at the intersection of Belmont Avenue and Mother Gaston Boulevard for the co-naming ceremony honoring the late Syracuse University point guard who elevated his team to national status.
After a successful petition initiated by Washington's sister, Janie Washington-Bennett, the new Dwayne "The Pearl" Washington Way will stretch across two blocks near 131 Belmont Ave., the basketball's star former home.
"I wanted to do something to make sure I keep his legacy alive," said Washington-Bennett. "He was a quiet kind of person but he touched a lot of people."
Washington achieved legend status as a Brooklyn schoolboy before moving upstate, where he helped lift Syracuse University's basketball team to national prominence. In 1986, he was drafted as a first-round pick by the New Jersey Nets; he later would also play for the Miami Heat. He died in April 2016 at age 52 after battling brain cancer.
The New York Times described the basketball player as "a sensation on the playgrounds of the tough Brooklyn neighborhoods of Brownsville and East New York, he was just about unstoppable when he played at Boys and Girls High School, where in his senior year he averaged 35 points, 10 rebounds, 8 assists and 4 steals a game and was reportedly the most highly recruited player in the nation."
Washington earned his nickname "Pearl," after Hall of Fame guard Earl "The Pearl" Monroe, at age 8 while showing off his moves on local Brooklyn courts.
Despite his fame and success, Washington's sister emphasized that "he was never a selfish player. And in his heart, he always wanted to come back to his community to give back."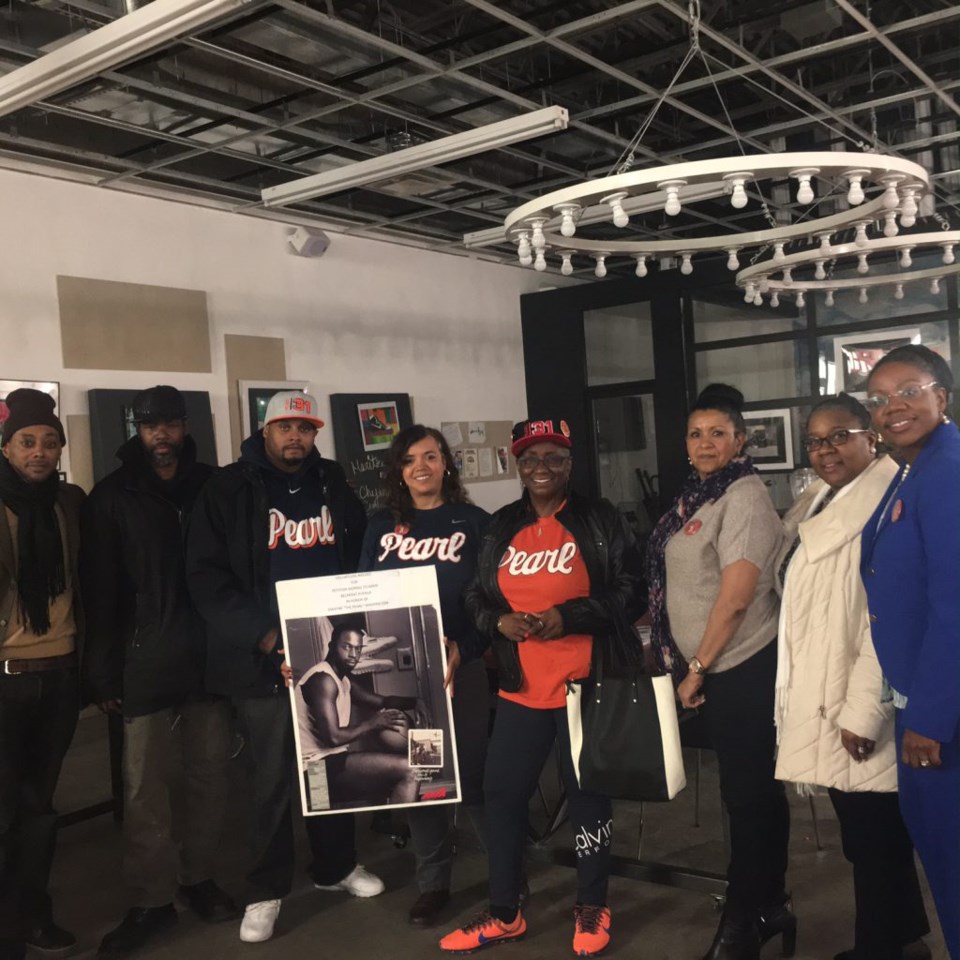 After his death, Washington-Bennett took it upon herself to continue his legacy through a nonprofit the athlete founded, P.E.A.R.L. 31, and by rallying the Brownsville community in support of her co-naming campaign.
Lovingly dubbed "Sister Pearl" by the community, the former assistant principal hopes to expand her brother's nonprofit, which is currently organizing basketball teams and tournaments for middle school boys and girls, to include educational programs in the years to follow.
"He started his foundation a few years before he passed away, but it wasn't as successful as he wanted it to be. And then he got sick," Washington-Bennett to BK Reader. "So I'm retired now, and I thought it was time for me to pick up the mantel and make it come to fruition."
Her goal is to turn the foundation into what her brother had intended for it originally— which is to serve as a sports, mentoring and tutoring center for underserved youth of Brownsville. She wants to make sure that his sincere desire to provide more opportunities for the youth of his community lives on.
"He was special to me, because he was my little brother," said Washington-Bennett. "But most people remember him, because whatever he had in his pocket, he gave. He tried his best to be a role model of what an athlete should be. He was just that kind of guy."