Have you walked along Belmont Avenue in Brownsville at nighttime lately and noticed anything different?
The corridor is lit! Literally!
The beautiful new light display is the result of a NYCx Co-Labs Safe & Thriving Nighttime Corridors Challenge, a contest that was seeking solutions for increasing nighttime safety in community corridors while providing new avenues for art and culture in public spaces.
The contest chose two winning projects and they were-- you guessed it-- out of Brownsville!
Ville-luminate the Block, a Brownsville-based partnership between the Brownsville Community Justice Center and Peoples Culture, and Anyways Here's the Thing, a Brooklyn-based design studio were chosen as the winners from a pool of 24 applicants for their development of pedestrian-activated LED street lamps and 3D art installments.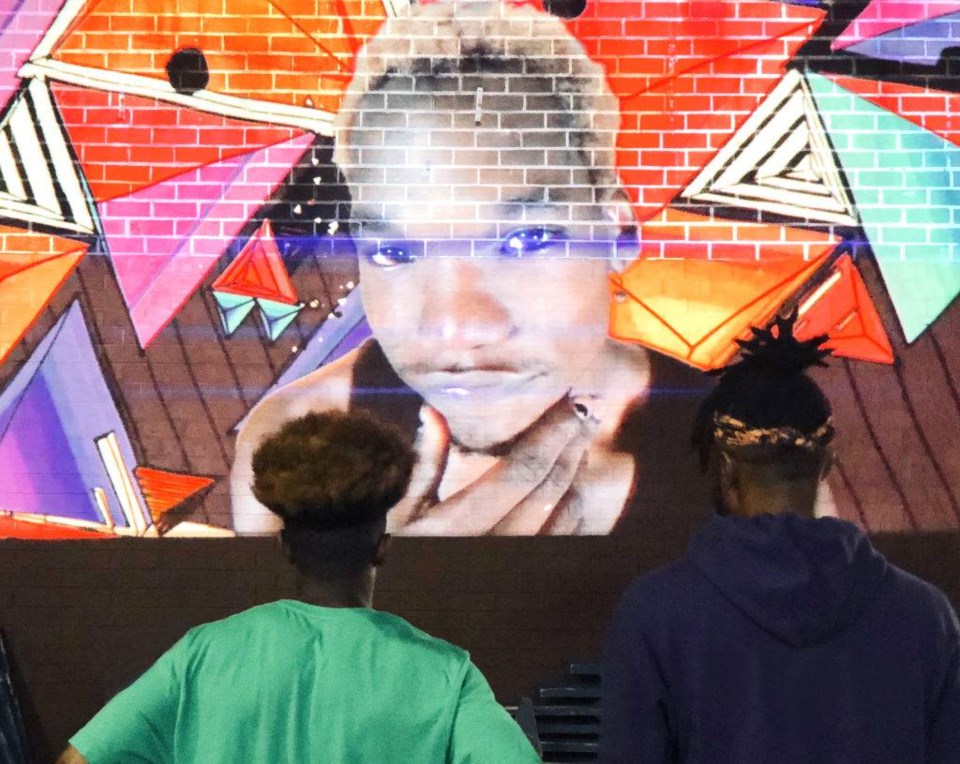 The 3D projection mapping system was installed in the distressed Belmont Avenue section of Brownsville, over Osborn Street Plaza with the aim of transforming it into a thriving business and cultural district welcoming to pedestrians and the community. The project will remain at the plaza for next 10 months.
The imagery projected onto the buildings was designed by participants of The Young Innovators Program, launched with the generous support of BNY Mellon in partnership with The Brownsville Community Justice Center and the NYC Mayor's Fund, to provide Brownsville youth with tech-learning opportunities applied to local neighborhood challenges.
"What makes me especially optimistic is that these innovations were designed in collaboration with the people who will experience them on a daily basis," said said John Paul Farmer, New York City's chief technology officer. "This launch is a milestone moment in government co-designing with community, industry, and academia to deliver technologies that can benefit every New Yorker."
NYCx Co-Labs is a partnership between NYC EDC and MoCTO, and a member of the NYC Housing Preservation and Development's "Brownsville Plan."