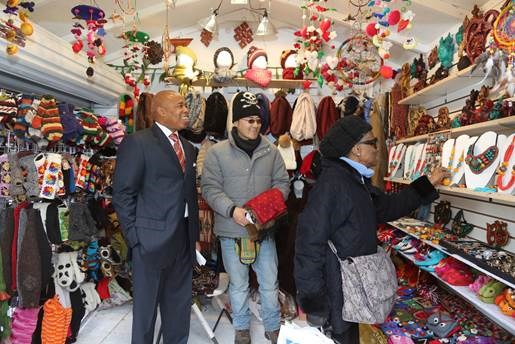 Brooklyn Borough President Eric L. Adams formally launched on Thursday the inaugural Holiday Market Village in Columbus Park.
Located in the heart of Downtown Brooklyn, the seasonal market, organized and operated by the Congress of Racial Equity (CORE), opened at the beginning of this month and will operate through Christmas Eve.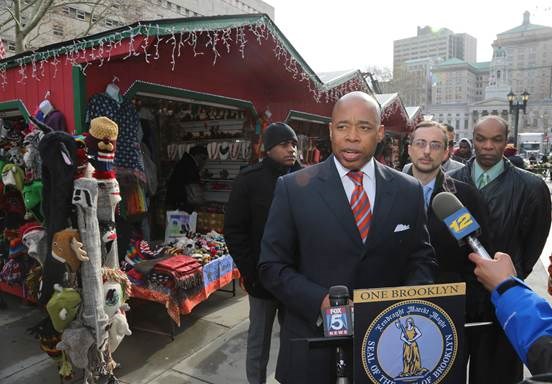 Kiosk operators selling items including art, jewelry and clothing include locally-based vendors, as well as minority- and women-owned small businesses, furthering Borough President Adams' commitment to support these enterprises.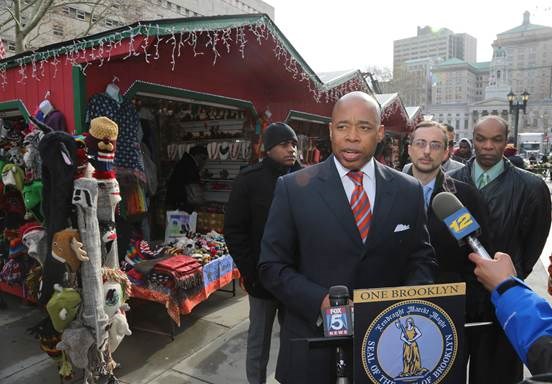 Proceeds will be used to support CORE's work in the community.