Singer-turned-chef Christina Kelly sees the power in food and, during the pandemic, she launched BeeMused to utilize it.
The executive director of Culinuity — a nonprofit that fights food insecurity —started BeeMused as a food philosophy devoted to the idea that food extends past what appears on the plate. On March 31, Kelly hosted its first supper club popup at The Wandering Barman on Meserole Street in East Williamsburg.
"I created BeeMused as a way of developing community, promoting sustainability … promoting food as ceremony … and getting reacquainted with the power of food."
Through creating and sharing food with BeeMused, Kelly hopes to spread her "360 philosophy." This philosophy stems from the belief that "food is at the crux of so many things that make life what it is," Kelly said. "It affects your mental health, it affects your physical health, it affects your relationships, you can establish relationships through it … It's the setting for so many things in our lives."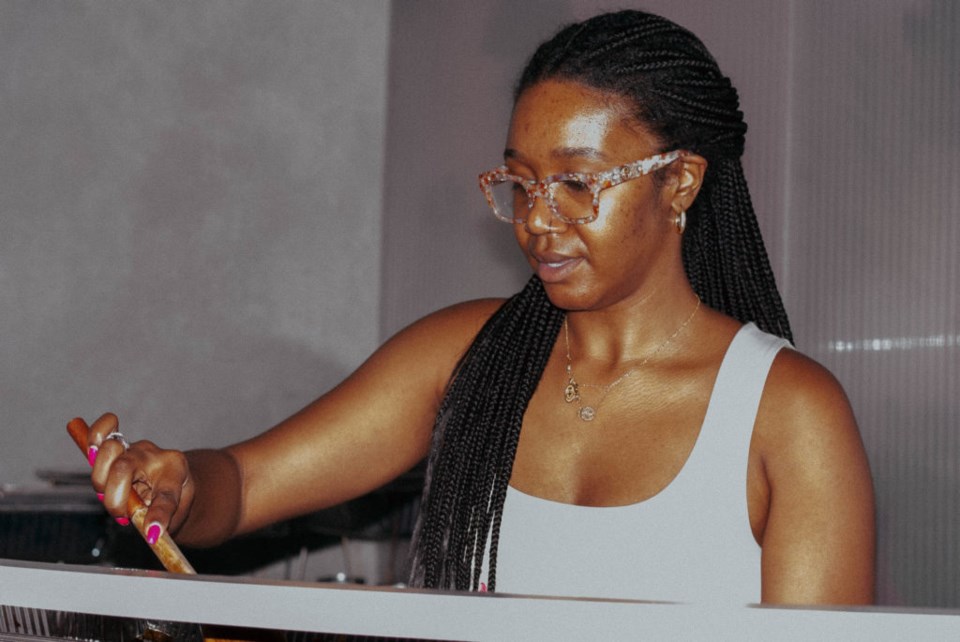 Thursday's supper club marked the first in a three-part event series BeeMused will host at the Wandering Barman. The cocktail laboratory sits on an industrial, graffiti-adorned stretch of warehouses and factories, both operating and converted, where Bushwick gradients into Williamsburg. Possessing a rich industrial history itself, the location was fitting for the pop-up.
Featured on the menu were three dishes 一 a starter, a main course and a dessert 一 all named after prominent figures from the Harlem Renaissance.
The first course, named after Jamaican activist Marcus Garvey, delivered tender pineapple jerk chicken wings nestled against sweet strips of fried plantain. The star of the dish, however, was Kelly's homemade pineapple jerk glaze. The green sauce carried heat, freshness and flavor throughout every bite.
"This is amazing," said one guest, who made the trip from New Jersey to Bushwick to support her friends. "I literally cleaned every piece of chicken from the bones."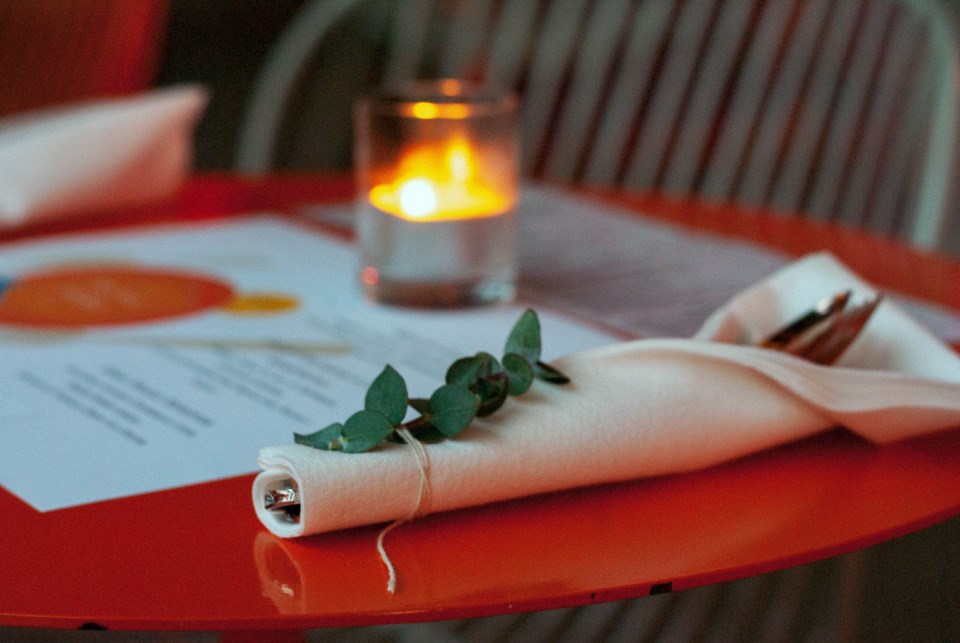 Next came the "Dizzy Gillespie x Louis Armstrong" course. Within it, a pile of collard greens neighbored a hearty serving of silky red beans and rice. Carrying on the historical theme, Kelly borrowed the dish verbatim from Louis Armstrong's wife Lucille's recipe.
"What you ate was Lucille Armstrong's direct recipe… she might as well have made it for you herself," Kelly said. The plate's elements were best enjoyed in tandem, as the greens' acidic brightness balanced the richness of the beans.
For dessert, Kelly served an Alabama-soaked cornbread cake. She named this after famed Harlem Renaissance writer and anthropologist Zora Neale Hurston. Through its toothy crumb characteristic of stellar cornbread, the cake offered a perfect, spongy balance of sweet and savory. Meanwhile, the pleasant crunch of sugar crystals occasionally punctuated fluffy forkfuls.
In April and May, BeeMused will return to host two more supper clubs at The Wandering Barman, with dates yet to be confirmed. To stay informed about BeeMused's next events, Kelly recommends following its Instagram account.
"To see this, to see it packed in here… it doesn't get much better than that," said Jocelyn Swift, Kelly's best friend and publicist.