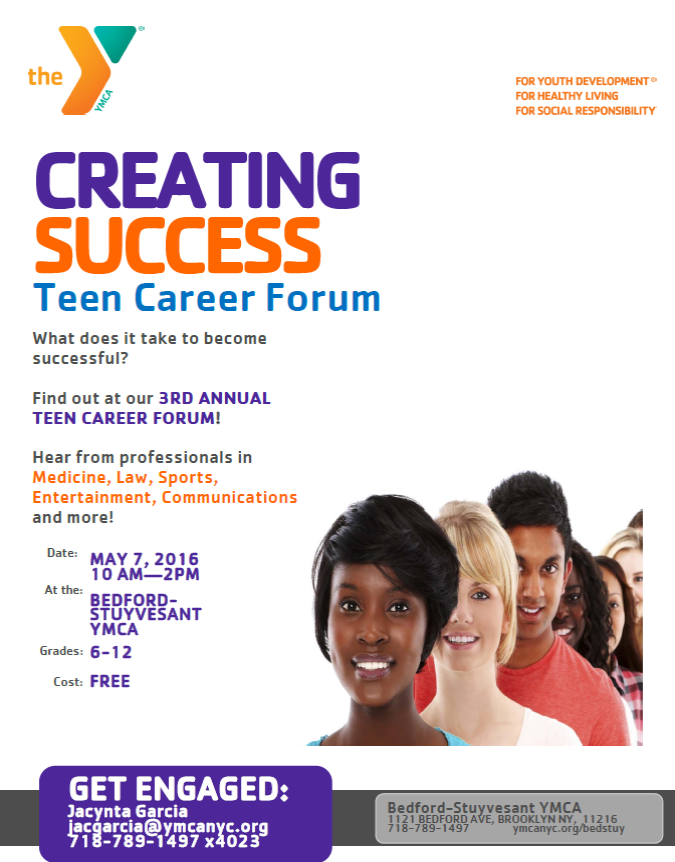 In an effort to help young adults throughout the Brooklyn area, the Bedford-Stuyvesant YMCA is set to host its teen career forum on Saturday May 7 th from 10 am to 2 pm. For a lot of teenagers, landing their first job is such a foreign endeavor that they are often unsure where to start.
In hopes of bridging the gap between eager teens and the information that they need to land their first job, many local professionals will be participating in panel discussions where they offer insight, advice, and stories about their first jobs. The teens will have the opportunity to hear from medical and legal professionals as well as individuals who have experience in sports, communications, and entertainment.
The forum will cover all aspects of the job finding process. Local middle and high school students will learn what information they need to have handy, which wardrobe is appropriate, and how to tailor their resume to highlight their best skills. Although many teens have skills that they can use in entry-level positions around the city, some haven't had the opportunity to pitch themselves in a persuasive manner. The YMCA staff and the program director hope to provide the space and knowledge to help teens feel fully prepared to take the working world by storm.