Bed-Stuy is making it easy to support local businesses this holiday season with the return of the open-air Winter Wonderland market.
The market will open on Small Business Saturday (Nov. 27) and run every weekend through Christmas, giving small businesses in the neighborhood the chance to come together to sell their wares.
Lynette Battle, the deputy director of Bed-Stuy Gateway BID, said the organization was grateful to have partnered with Neighborhoods Now and Wells Fargo on the market, which would provide "a safe, sound space for our merchants and community to come together to shop, explore, and celebrate the holiday season."
The Neighborhood Now program, run by the Van Alen Institute and the Urban Design Forum, funded the market with a grant in order to help local small businesses recoup lost wages, "by providing a safe, social distanced space for them to sell their goods and services."
"We can't wait to be back in Bed-Stuy to shop and spend time with family and friends at Winter Wonderland 2.0," said Daniel McPhee, Urban Design Forum's executive director.
"New York's small businesses need our support more than ever this year, so we're glad to partner with Bed-Stuy Gateway BID and Wells Fargo to bring the holiday market back and make it better than ever."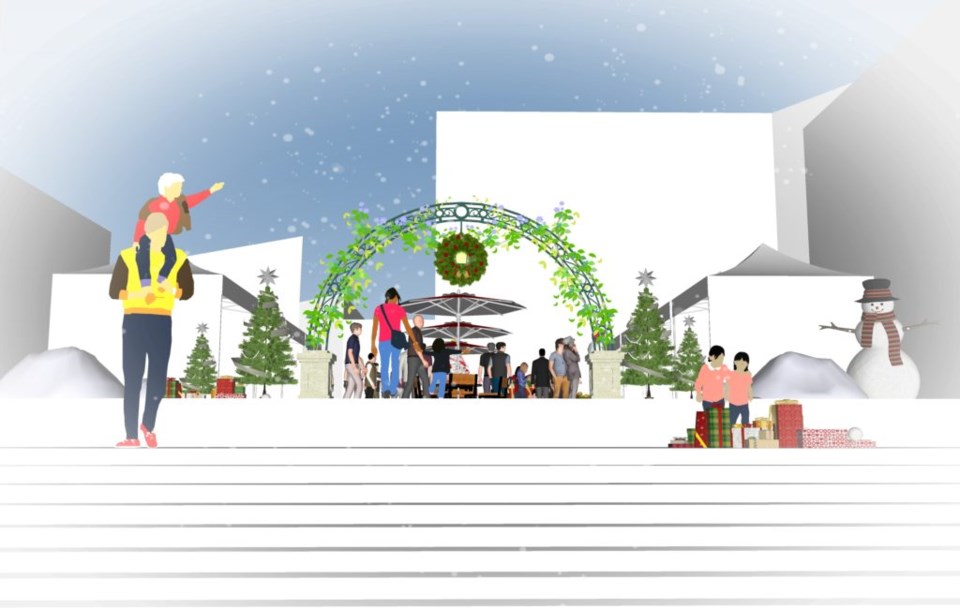 Wells Fargo's Hope, USA campaign is also providing funding to the market, and will allow it to its double vendor space from last year, create an outdoor dining area and provide a staging area for families to meet, greet and take photos, Bed-Stuy Gateway BID said in a press release.
The bank will also fund a holiday makeover for stores along the business corridor, complete with graffiti removal and festive, holiday window décor.
Krissy Moore, SVP, Northeast Community Relations at Well Fargo, said the banks was "focused on fostering an inclusive recovery and strengthening the small business sector for the long term."