Starting Saturday, Bed-Stuy's Black Lives Matter mural will become a hub for community activities and programing as leaders come together under the new Bed-Stuy Mural Collective.
The group will hold socially responsible activities, wellness, arts and culture programming starting this weekend, running Fridays and Saturdays through Labor Day.
Councilman Robert E. Cornegy, Jr. said the Black Lives Matter mural on Fulton St, where the activities will take place, represented hope for the community.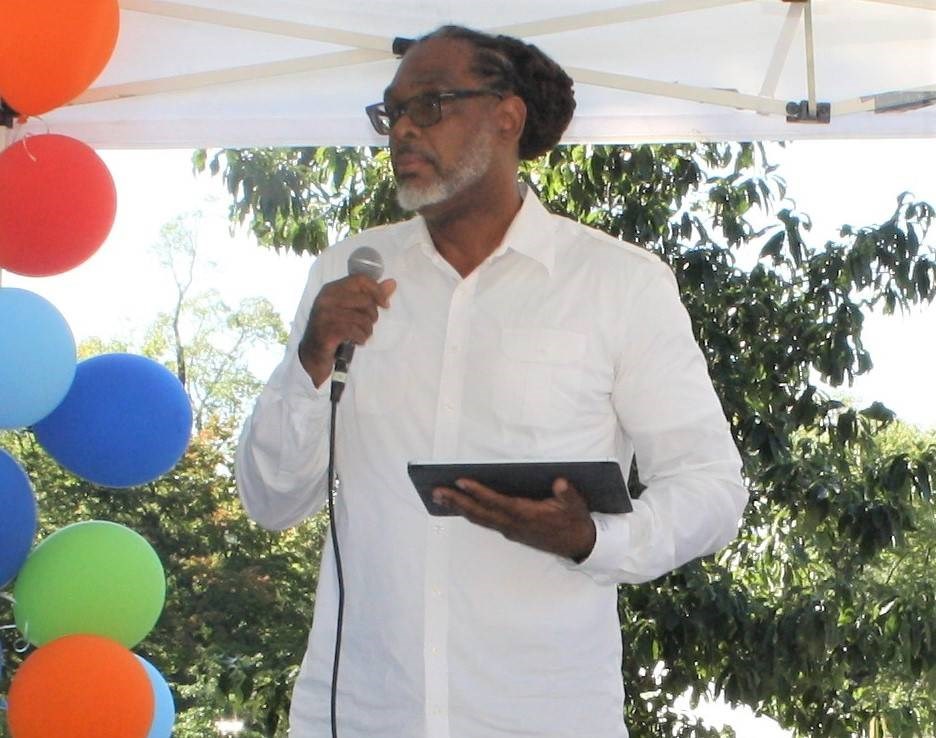 "It represents an opportunity for us to work together and collaborate," he said.
"It represents a beacon that reminds us to take care of our physical, mental, and emotional well-being. It also represents a challenge that, at this moment, we do not take for granted, the chance to unify our voices, and to demand the best from each other, to demand the best from this city, and to demand the best from this nation."
This Saturday, activities will kick off with Synergy Saturday, packed with socially distanced movement and wellness programming, including early morning meditation and stretching with Master Sabu, Stacked Yoga, Skate-Aerobics, West African Dance and more.
The majority of activities, events, vendors and artistic performance highlight and support local small businesses and gig artists within the community.
On Friday, August 7, promoter Marlon Rice of Good People NYC kicks off Feel Good Fridays, which will be a regular Friday feature. Rice said it was important the community modelled how to have a good time socially, while also learning and practicing ways to be responsible for the health and safety of one another.
"We know that our community enjoys social interaction. We just want to show that we can do so in a way that keeps us safe and healthy."
Feel Good Friday's will include a Gospel Night, Advocacy Night featuring performances from HipHop group Smif-n-Wessun and Community Night with live performances from The Black Yacht Rock Club. On Labor Day Weekend, the grand finale will be a Caribbean themed night featuring performances by DJ Hard Hittin Harry.
The programing will also feature Taste Bed-Stuy, celebrating and supporting local restaurants and eateries, as well as family-friendly dance, wellness and safe distanced activities.
The new Bed-Stuy Mural Collective, which is behind the programing, is an ad-hoc advocacy group of local stakeholders dedicated to uplifting and supporting Black and minority-owned businesses in celebration of Black lives mattering. The collective was formed by Councilman Robert E. Cornegy, Jr., Community Board 3's Economic Development Committee, The Coalition for Community Unity at Black Lives Matter Way, Restoration ART & The Billie Theatre, Bed-Stuy Gateway BID, Bridge Street Development Corporation, Good People NYC and Tompkins Avenue Merchants Association.