Chinita remembers clearly the day her cousin called her in 1980 and asked her if she wanted go with her to see Noel play for free at Paramus Park Mall. Chinita, then in her late 20s, asked, "Who's that?"
"Noel Pointer!" effused her cousin, referring to the Grammy-nominated musician. "He's a famous black jazz violinist!"
Chinita, recalling the squealing sound of a violin, pondered the idea of standing around a mall watching someone play ... She wrinkled her nose and kindly declined. She did, however, through her cousin's insistence end up going. And it's a great thing she did: What she remembers most about that day is losing her cousin in a thick crowd and finding herself somehow at the very front of the stage, hypnotized by the sound of that violin, moved by the music... and mesmerized by the man.
Noel Pointer was a musical prodigy. He made his solo debut performing Vivaldi with the Symphony of the New World Orchestra at the tender age of 13. By age 19, he had played for The Apollo Theatre Orchestra, Radio City Music Hall Symphony, The Love Unlimited Orchestra (US Tour), The Dance Theater of Harlem Orchestra, The Symphony of the New World Orchestra, and several Broadway shows, including Dreamgirls.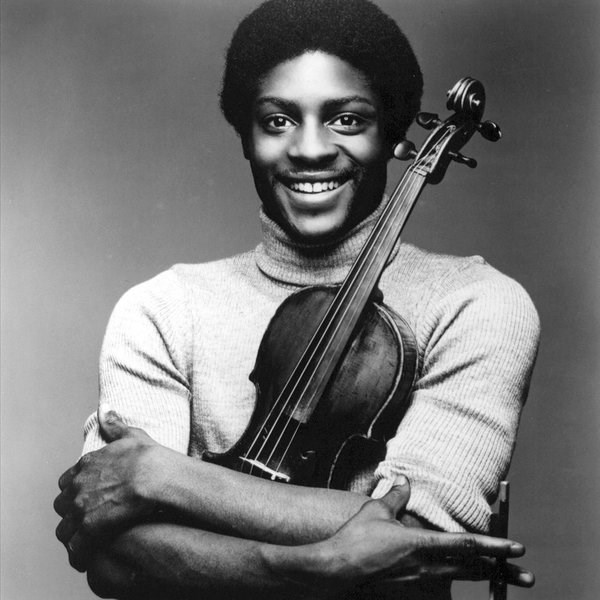 Fast forward two years after Paramus Mall, and Chinita and Noel were married. The couple had three children-- two daughters and a son. Chinita continued to grow a profound love of string music while watching her husband's career take off.
But even with all his esteem, Chinita points out, Noel had the greatest affection for audiences in inner-city communities like Central Brooklyn, where he was raised. He believed that learning to play a string instrument, for children, was transformative and helped advance their lives.
"Noel had a passion and commitment and concern for children in our public schools. He was big on literacy and music," said Chinita. "When he would visit the schools and perform, he would make sounds on his violin that would sound like birds or elephants or creatures in the sea, to let the kids know that there are certain sounds that are relevant and relatable to the things we experience in our lives."
Noel Pointer died of a stroke on December 19, 1994, at age 39. One year later, in 1995, Chinita Pointer started the Noel Pointer Foundation, a non-profit organization that offers string music training to public school children in underserved and under-resourced areas of Central Brooklyn.
"I wanted to start a string music program with children of color, because I knew that most kids of color do not have the opportunity to learn how to play a string instrument or even read or compose music," said Chinita. "And so that's what I wanted, and I wanted it in our community. I can remember the first year when we started our program, my office was in my apartment on 239 Bergen Street."
The first year of the program, which taught 18 public school children, was so successful, they continued with a summer program, which they held in her sister-and-law's home on the parlor floor.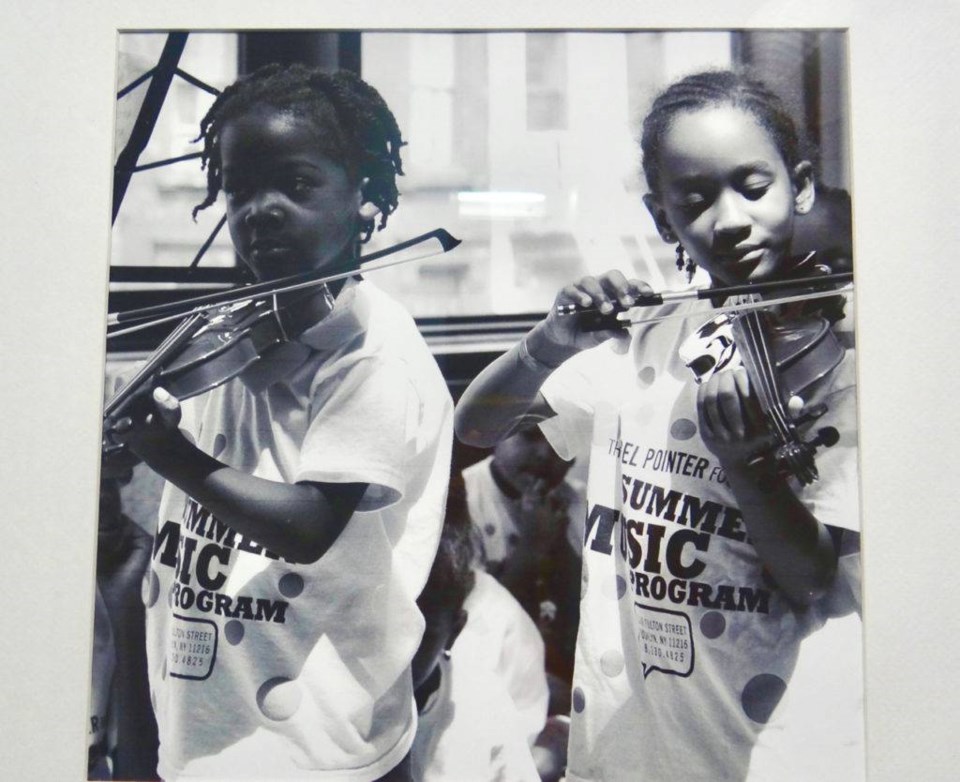 "Every year as the enrollment increased, we'd have to find locations to house our summer program," said Chinita. "We were always moving from one school to another school. And so space was always a concern. Until one year one of our funders said to us that if we didn't find our own space, they were going to cut our funding. And that's how we ended up at Restoration."
Since moving to Restoration, Noel Pointer Foundation has reached 34,000 New York City public school students, offering in-school programs in 36 public schools and on-campus programming. NPF's school placement assistance has helped qualify and place more than 200 NPF students into specialized high schools, conservatories and colleges over the years.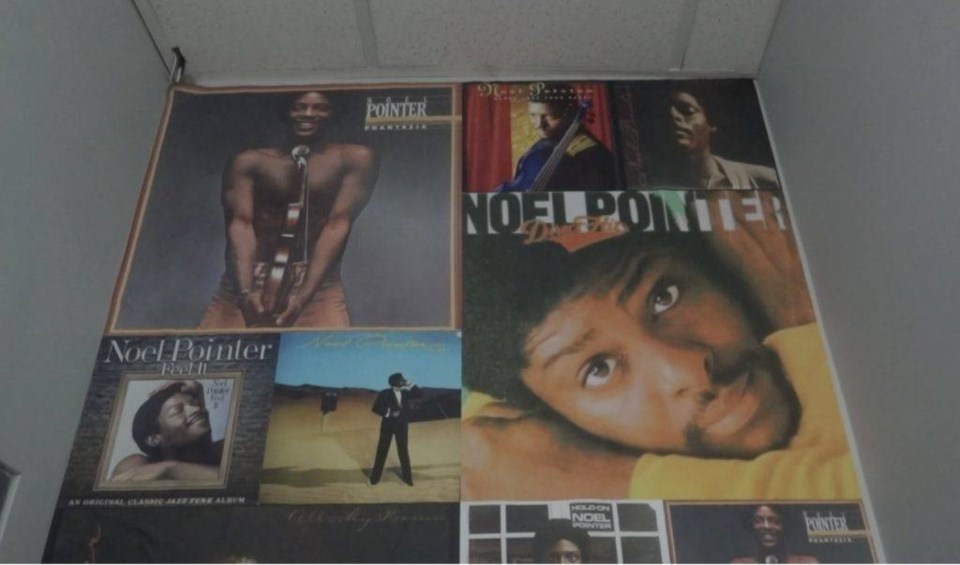 NPF continues to grow and, most recently, expanded to seven days a week for families who simply want their children to learn how to play a string instrument.
"In 2002, I drew a picture of a building that I wanted to house the Noel Pointer Academy, a music education center for our program. And so it's always been something that I wanted to do because, because we've always had challenges with space."
After several appeals to the offices of the mayor and the Brooklyn Borough President Eric Adams and City Councilmembers Laurie Cumbo and Robert Cornegy, in December 2018, City Councilmember Steve Levin said he was going to work with her to get a space at the historic Degraw Firehouse, located at 200 Degraw Street in Cobble Hill, which had been shuttered for three decades.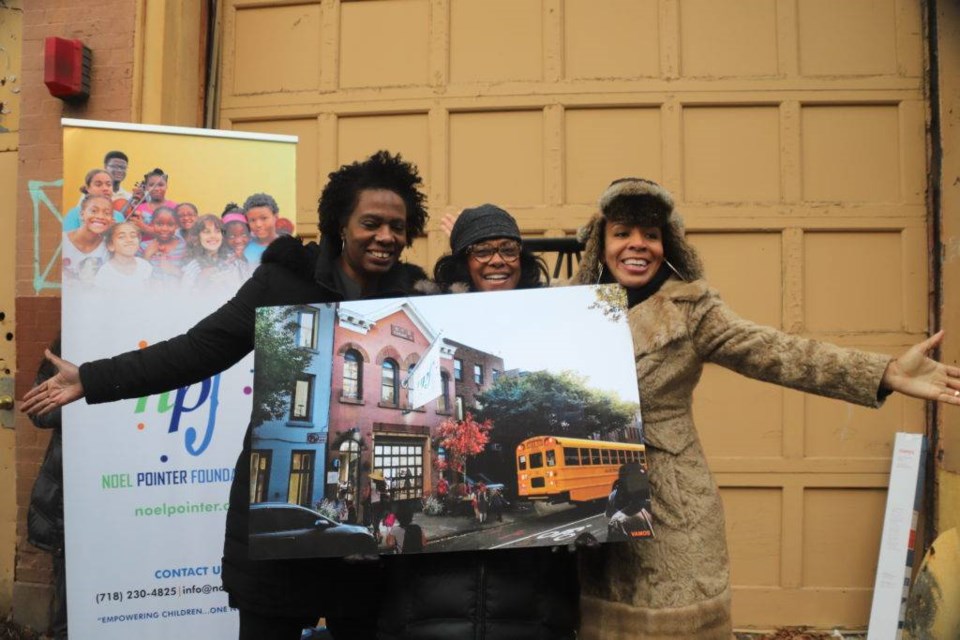 With the help of the city council and the mayor's office, including a $1 million investment in capital funding from the Brooklyn Borough President's office, NPF received a total of $6.5 million in city capital funding from DCLA to restore and repurpose the Degraw Firehouse into a cultural arts sanctuary centered around string instruction.
Not only does the center eerily resemble the drawing Pointer sketched 17 years ago, but the announcement of the gift comes at the 25th anniversary of her husband Noel's passing.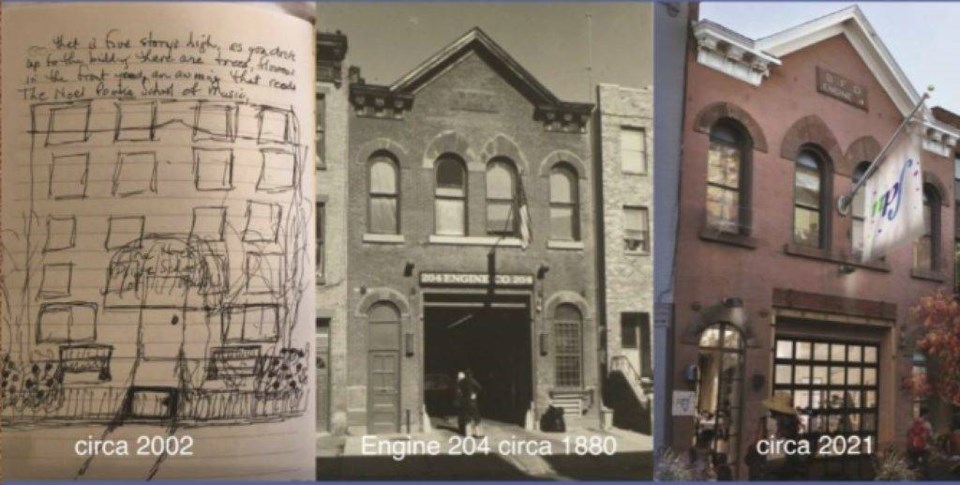 The two-story, 18th-century firehouse building formerly was home to Fire Department Engine Company 204, decommissioned in 2003. The renovated firehouse would be the first permanent home for NPF, and would create up to 4,300 square feet of flexible program space including sound-proofed classrooms accommodating multiple ensemble sizes, five private lesson rooms, a recording studio, climate-controlled instrument storage space, administrative offices, meeting areas and ADA access.
"I'm thrilled to see the Noel Pointer Foundation's expanding its footprint in Brooklyn," said Brooklyn Borough President Eric Adams. "All children deserve the opportunity to explore and indulge their creativity through artistic expression, and this new facility will allow students who may not otherwise have the chance to learn an art form ..."
The buildout will start in 2020, and Chinita said they're looking at a move-in date of 2022 or 2023: "The building has been sitting empty for up to 30 years, so you're not sure what kind of shape it's really in until you start tearing down walls and pulling out wires. But we're looking to get into the space as soon as possible!"
The renovated building would support NPF's expanded after-school, Saturday, and summer programs which will also include string, piano, composition, music theory and voice instruction. It also will increase NPF's capacity to host professional development training for the organization's 30 teaching artists.
"It's a real blessing to get the $6.5 million from the DCA and the mayor and city council and borough president, because that will cover the cost for construction and restoring the space," said Chinita. "We still need to raise $3.5 million over the next two years to help with soft costs, like for a project manager, architects, etc. It's our responsibility now to make sure we can get into that space and make it ready for our families."
City Council Speaker Corey Johnson called the new space "a game changer" for the Cobble Hill community and for all of Brooklyn: "I know I speak for all of us at the Council who fought to make this project a reality when I say that we can't wait to see how this space looks once it's up and running."
Chinita can't wait either-- especially since now, she's also a student of her own organization, learning to play the violin at age 66 in a new program for adults.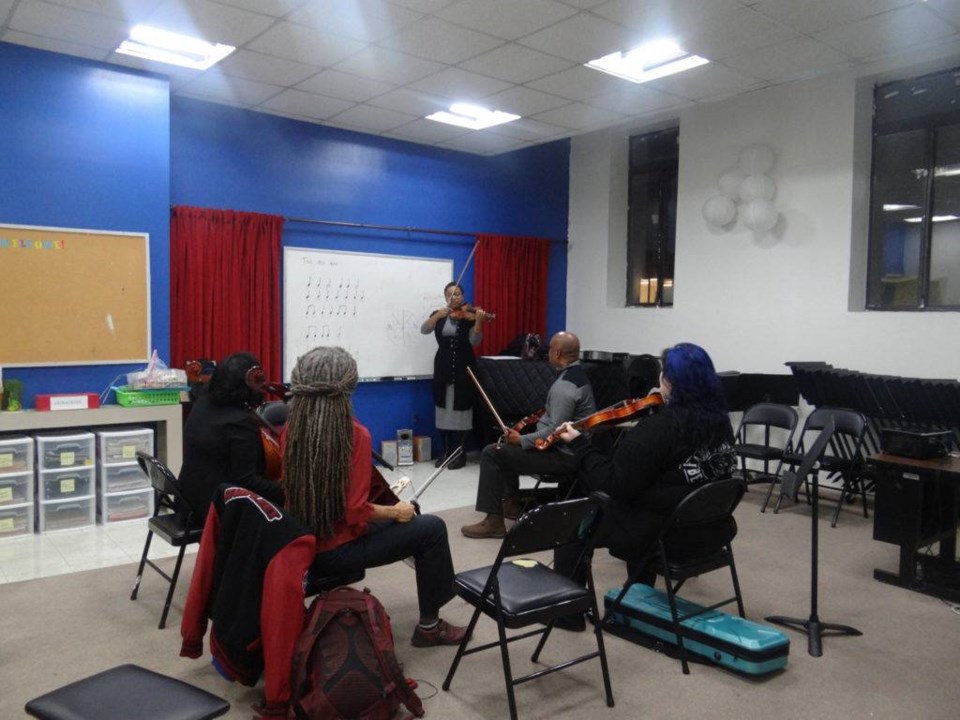 "I never wanted to have a program where it was dumbed down; where we were just baby sitting and not teaching kids. I want them to learn, to explore, to develop skills and character. And I want them to go places and accomplish great things," said Chinita.
"Over the years, we've seen kids that have gone off and accomplished great things with music, and I'm very grateful to God.
"It was hard for us to raise funds... it has been trials and errors and tribulations all the way. But I'm thankful for every one, because it just made us even stronger and more committed.
"Because if we don't do it for our children, who will?"