When Bed-Stuy resident Fela Barclift couldn't find an early childcare program for her daughter that championed Black storybooks, Black heroes in the curriculum and Black dolls, she started her own.
Now, Barclift's long-established Afrocentric preschool in Bed Stuy, Little Sun People, is able to wrap its arms around Black and Brown children in other schools, age groups and boroughs thanks to the $200,000 grant from the David Prize.
Barclift will use the prize money to codify her institution's culture and curriculum into a comprehensive blueprint so that her early childhood Afrocentric pedagogy can be practiced at other schools across the city.
Barclift is also extending her school to include kindergarten through fifth grade, and is authoring a book of poetry and affirmations for young Black and Brown children that can be used in classes.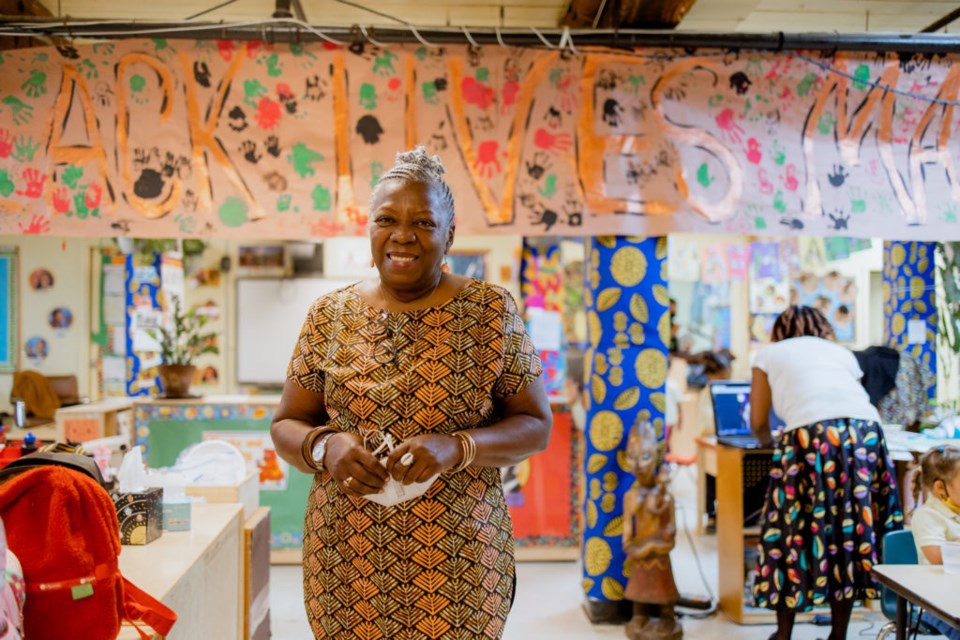 Part of why the David Prize recognized Little Sun People as such a crucial program is because the early childhood years are a critical time to disrupt internalized racism.
"The challenge for us as Black people in this country is that racism has not disappeared," Barclift said.
"When children have a strong foundation, they can respond to systemic racism with, 'No. You cannot shake me, because I know who I am. I know I am amazing, my people are amazing, I have people who love me and I can do anything.' I would love for every child who is Black and Brown to know that."
Little Sun People is a preschool with public and private options and its curriculum operates within the Department of Education's educational expectations and standards, including a substantial STEAM program.
Little Sun People's difference is that each lesson in the curriculum is infused with the textures, sounds, traditions and stories of the African Diaspora.
To that effect, the teachers are referred to as 'mamas' and 'babas,' in the classroom to embrace the African experience of every child belonging to the village.
"When you are in the space you just feel the warmth, the love, the care and the attention," Barclift said. "We completely wrap our culture, our ways and who we are as a people into the early childhood curriculum that we implement based on state standards."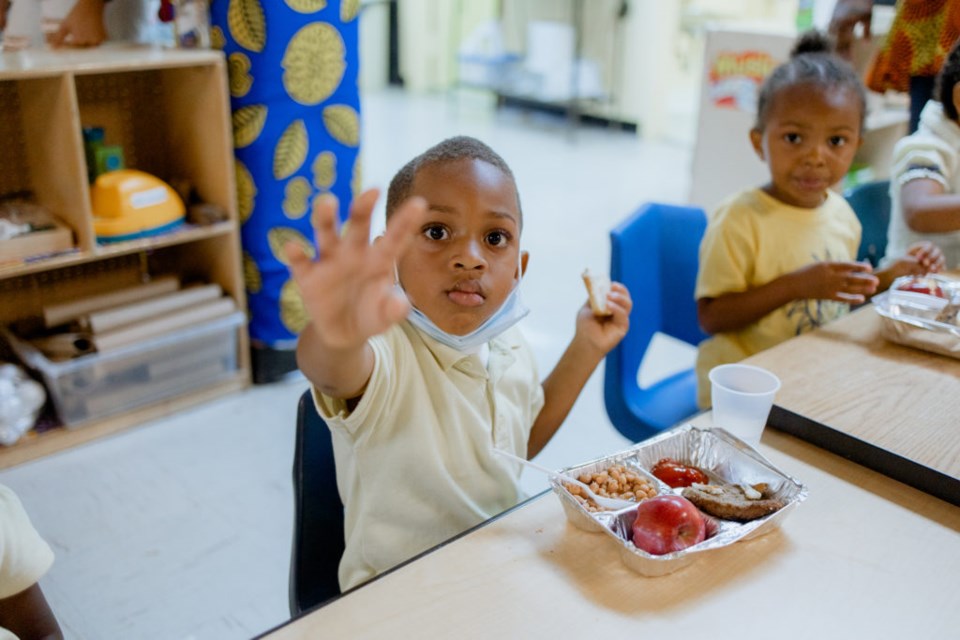 The David Prize is a grant that provides $200,000 to five New Yorkers, after nearly a year of carefully vetting applicants, to build out their plans aimed at solving New York City's pressing issues.
The award is no-strings-attached grant that will allow changemakers to make a direct impact in their community, without the bureaucratic barriers typical of some grants.
The demand for a preschool like this is sky-high. This past year, over 400 parents in NYC applied for one of the 60 coveted spots at Little Sun People, before the NY DOE cut off applications.
Currently, Little Sun People operates out of the Bed Stuy Restoration Plaza.
Soon, Barclift will break ground at a space that has room for more students and additional age groups. In January 2022, Little Sun People will soft-launch its first kindergarten class, and plans on teaching its students up until fifth grade.
"We call Little Sun People Bed Stuy's hidden jewel," Barclift said.
"But, it's actually very good that it's more public now. I want all our children to feel powerful, to feel seen, to feel deeply belonging and cared for."
Other winners of this year's prize include Brooklyn's Felicia Wilson, who runs nonprofit What About Us which supports foster youth; Jaime-Jin Lewis, who runs an in-home childcare center platform for low-income parents; Mr. Five Mualimm-ak, whose Youth Anti Prison Project supports young adults affected by the justice system; and Cesar Vargas, who gives legal counsel to immigrants in the Armed Forces.