A&A Bake & Double and Roti Shop was named a 2019 American Classic by the James Beard Foundation, Patch reports.
The Trinidadian bakery located at 1337 Fulton Street in Bedford Stuyvesant was one of five eateries to win the prestigious award which is given to locally owned restaurants that have timeless appeal and are cherished for quality food reflecting the character of their community.
"As the neighborhood continues to rapidly gentrify, A&A's sustained success serves as a delicious reminder of the Bed-Stuy's rich Caribbean history," said Clare Reichenbach, CEO of the James Beard Foundation.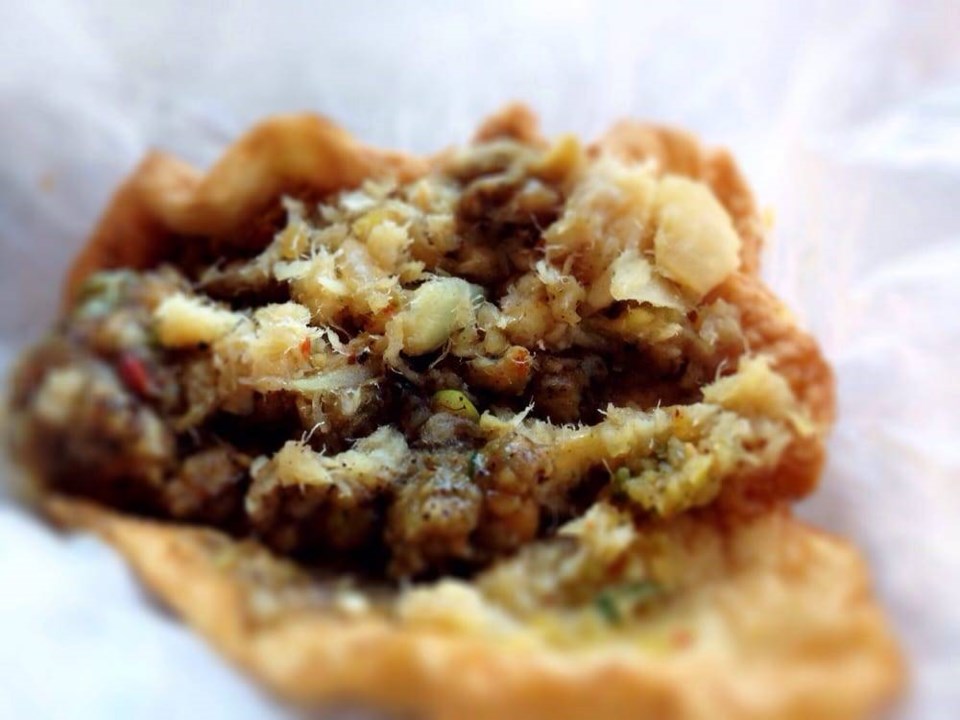 Trinidadian natives Noel and Geeta Brown have been serving trailing lines of customers since they opened the business in 2002. The bakery has since garnered great appreciation by locals for its affordable Trinidadian street fare consisting of doubles— curried chickpeas sandwiches between two deep-fried flatbreads— as well as rotis and curries.
It was this mastered balance of the "cheap-and-cheerful," that earned the shop the respect of James Beard judges and an American Classics award.
"In an industry where longevity is quite an achievement, it is important to honor and celebrate the establishments that have stood the test of time, like the restaurants being recognized as America's Classics this year," said Reichenbach. "These restaurants provide not only wonderful culinary experiences but are important and enduring pillars in their communities."
Established in 1990, the James Beard Awards recognize culinary professionals for excellence and achievement in their fields by providing a platform for chefs and gastronomy to drive behavior, culture and policy change around food, and "to promote good food for good."