With the help of a new center and pilot program, 17 local students are launching into the world of aviation.
Bed-Stuy Public School 5 officially opened the Dr. Ronald E. McNair Aviation Center with a ribbon-cutting ceremony on Oct. 21.
Sponsored by American Airlines, the center houses flight simulators allowing students to learn the ins and outs of piloting.
"When I came to PS 5, one of my visions was to make sure that the students have access to everything we can possibly imagine for them. And, this project has a special place in my heart," Lena Gates, principal of PS 5, said.
Gates drove the purchase of eight simulators for the students' use after witnessing her son's experience with aviation. Jamie, her son, is currently a senior analyst for business partner support at American Airlines.
"We want to make sure that all of our young people have an opportunity for the next step in their lives," Gates said.
A Career in Aviation
The state-of-the-art center will teach students how to take off, fly and land a plane through flight simulators.
The program will also allow the students to accumulate flight hours and will include field trips to fly real planes.
Students will experience career options in aviation and the program will kickstart their ability to earn their wings with American Airlines.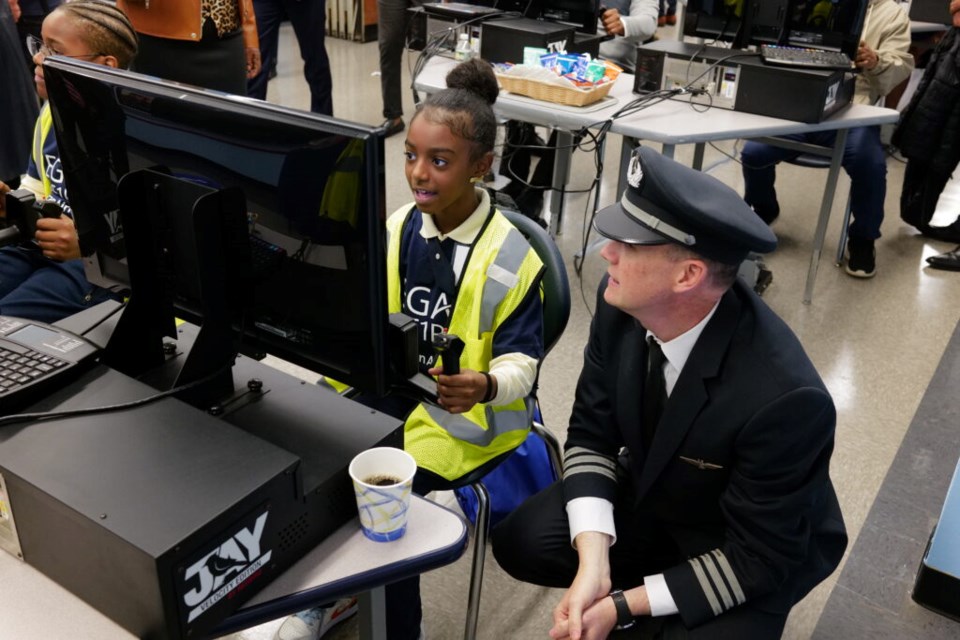 "One of the things that is important to us is the principles of diversity, equity, and inclusion, and how those are woven into the workforce that we have," Christian Flores said.
Flores is the managing director of aviation recruiting and program.
"We are excited that American Airlines is part of this story and unlocking the dreams of our youth here at PS 5 and giving them the opportunity to believe in all that is possible."
The ribbon-cutting ceremony marked the official launch of the center's pilot program, inducting 17 future pilots. During the ceremony, PS 5 flyers showcased their skills using the flight simulators to take to the sky.
Following the initial pilot, program organizers expect to expand the program to more students and schools.
For more information, click here.