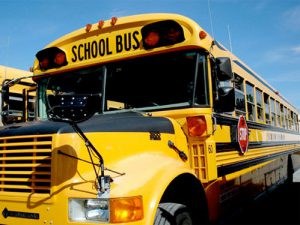 Bedford-Stuyvesant's District 16 was one of the top two school districts in Brooklyn in the school year 2014-2015 with homeless students, which contributed to lower test scores and a higher drop out rates in those neighborhoods, according to a recent study.
Overall, the study found that one out of every eight children attending one of these public schools from 2014-2015 experienced homelessness within the last few years. The study also showed things like where homeless students go to school, what kind of supports they might need, what their academic outcomes look like, what differences exist by the type of homelessness a student experiences, and what the lasting impacts of homelessness are educationally.
According to the study, one out of every five children or 16% [in district 16] were homeless and another 7% were formerly homeless, utilizing 274 shelter units and 16 family shelters. Of those living in shelters, Of those living in shelters, 54% had a chronic absenteeism rate as compared to 32% of their peers that were housed.
Additionally, only 11% of the homeless students passed the math proficiency tests for grades 3-8 and 14% passed the English exams. As opposed to the 23% of students that passed the math exams and 26% that passed the English exams and came from more economically stable homes.
"Students in temporary housing are among our most vulnerable populations, and we are dedicated to ensuring they receive the same equitable and excellent education as their permanently housed peers," Toya Holness, a spokeswoman for the Department of Education, told reporters in a statement.
As a result of these numbers, the de Blasio Administration is allocating $30 million to support students in temporary housing. The money will help pay for social workers and attendance teachers to be placed in schools with high homeless populations. It will also provide literacy coaches in shelters across the city. After all, these are our future generations.