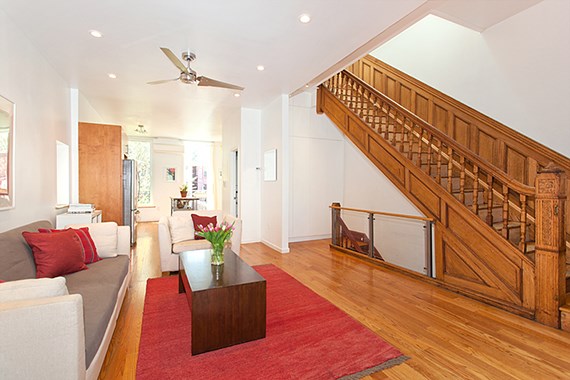 Real estate brokers in Bedford-Stuyvesant have been breaking sales records left and right this year, The Real Deal reports.
According to Property Shark Data, nine of Bed-Stuy's top 15 residential sales in the past five years are from 2014. The median sales price during the second quarter of this year rose to $630,000, up from $425,000 in the second quarter of 2013.
"Last year, I had a house on the market and I thought it was aggressively priced at $1.42 million," Morgan Munsey, a Halstead Property broker who lives and works in Bed-Stuy, told Real Deal. "The lowest offer I got was $1.6 million and it went for over $1.8 million."
Two months ago, Munsey co-brokered the $2.25 million sale of 22 Arlington Place, which shares the distinction of being Bed-Stuy's top residential sale with 96 Quincy Street, which also sold in June.
Munsey told the publication that $1.8 million is "the new asking price" for four-story brownstones in Bed-Stuy.