Owners say Optimum outage cost their business "tens of thousands of dollars."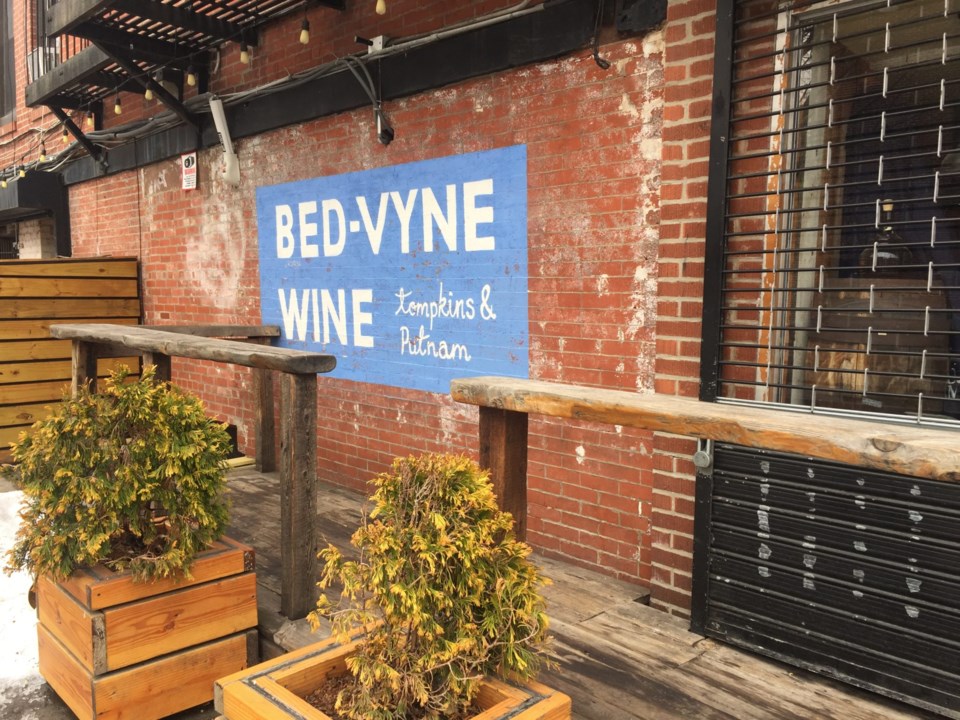 On December 26, local Bed-Stuy businesses along Tompkins Avenue, including Bed-Vyne Brew and Bed-Vyne Wine & Spirits, experienced an internet outage of two weeks and lost phone service for one week causing major monetary losses for the liquor store and bar, the owners say.
Bed-Vyne Co-owner Michael Brooks and his colleagues worked to fix the problem immediately; they called Optimum on December 26 and every day thereafter but received no response. The necessity of internet and landline may not seem crucial for a business to properly function, but Brooks spoke in-depth about the inconveniences Optimum caused.
On December 31, Bed-Vyne Wine & Spirits (@BedVyneWine) tweeted: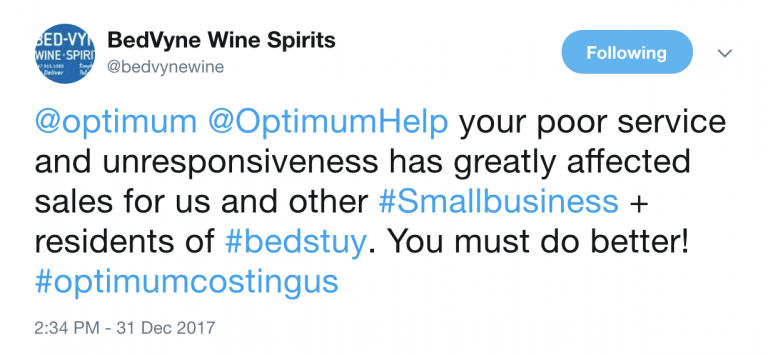 Later, as New Year's Eve approached, Bed-Vyne tweeted, "On the biggest night of the year @optimum @OptimumHelp #optimumoutage has left us without internet and limited our ability to best serve our customers. #optimumcostingus."
At first, Brooks and his colleagues sought a compromise; they tethered their computers to their cellular phones to complete transactions and handle orders. Yet, as the New Years' Eve loomed—the busiest time of year for Bed-Vyne—the efficiency of their business was shot.
"New Year's Eve was extremely stressful because it is one of our busiest times of year," Brooks said. He added, "Customers who called up to order [from our wine & spirits store] could not get through because our phones were down. Then they all just went and placed orders with the competition instead."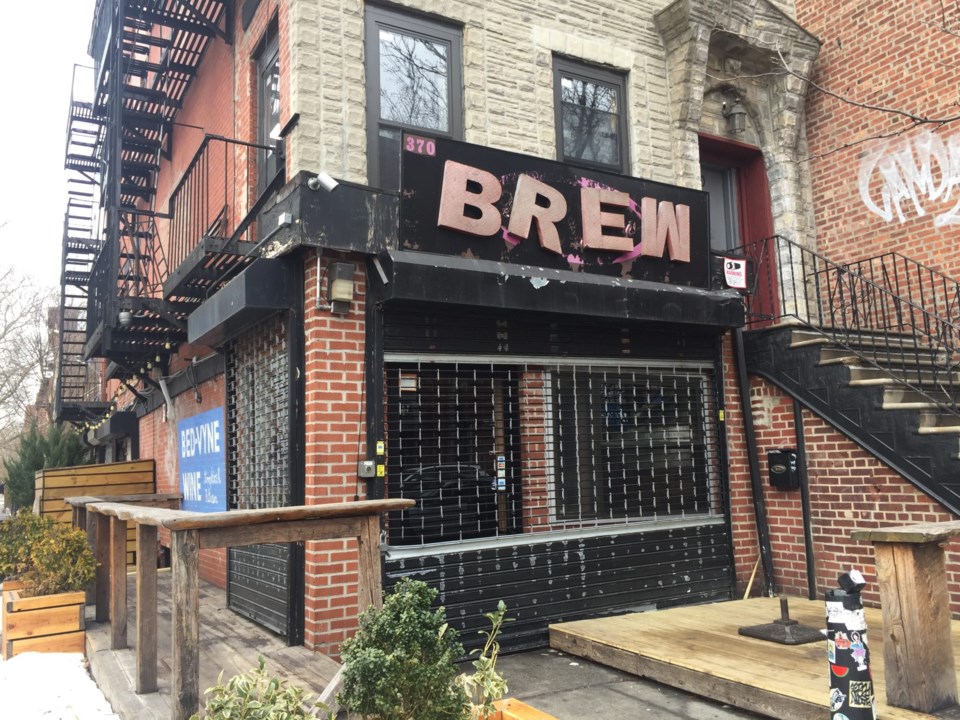 At the bar, Bed-Vyne employees used their personal phones to process credit and debit card transactions to no avail; their phones were slow and prompted many customers to pay with cash.
[perfectpullquote align="full" cite="" link="" color="" class="" size=""]Optimum has a same-day service guarantee that states: " ."[/perfectpullquote]
Optimum has a same-day service guarantee that states, "It doesn't happen very often, but if you ever have a service issue we guarantee that we will start working on the issue the same day you report it, even if an onsite visit is required. We'll also follow up once it's resolved and make sure you're completely satisfied."
Yet, Bed-Vyne Brew and Bed-Vyne Wine & Spirits were left without service for two weeks causing a monetary loss of up to "tens of thousands of dollars," according to Brooks.
"Optimum has been useless. We've called them every day. We've even contacted our councilman Robert Cornergy, Jr.," added Bed-Vyne owner Rotimi Akinnuoye, "Zero success."
Brooklyn Blend, a juice and salad bar, located at 194 Tompkins Avenue in the heart of Bed-Stuy, also had problems with Optimum. Brooklyn Blend Owner Keishon Warren said that Optimum's internal service was shaky and did not support the Point of Sale (POS) systems necessary to run a business. He said, "The phone was fine, but our internet would go in and out and could not support the POS system we needed."
Warren did mention, however, that Optimum was always prompt and responsive. Still, after only a year of service, Brooklyn Blend switched to Verizon in the summer of 2016.
Although this is the first time in 7 years Bed-Vyne Brew has experienced issues with internet service Optimum, Brooks said, "We're going to have to switch services to a provider that can actually follow through."
Bed-Vyne's Optimum service was fixed January 8 after weeks of being offline. Optimum has not responded to any tweets regarding the issue, nor have they responded to calls for comment.
If you or your business is having trouble with Optimum, tweet me @EmilyRostek or send an email to info@bkreader.com.