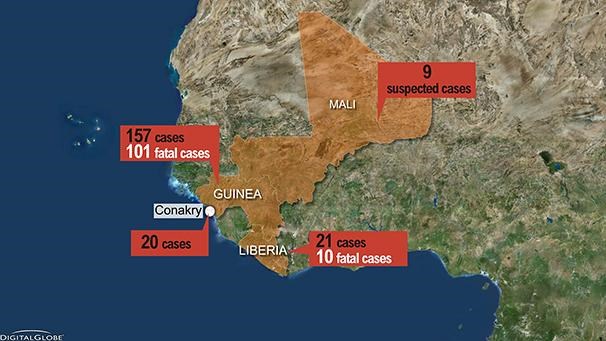 A Bed-Stuy resident who arrived in the U.S. from Mali last week has tested negative for the Ebola virus at Bellevue Hospital, health officials said Thursday evening.
Hamen Sibu, 56, returned from Mali on Nov. 14. He moved to Bed-Stuy only a few weeks ago.
After complaining of several days of Ebola-like symptoms, including fever, body aches and nausea, Sibu was found on Thursday to not have the virus.
However, when the amount of the virus in a person's body is relatively low, tests could still come back negative, said the Health Department. And so for extra precaution, he will stay in isolation and will be monitored until initial tests are confirmed.
Mali has had six Ebola infections, five of which were fatal, according to the World Health Organization and was recently added to the list of countries on the Ebola watch list.
Council Members Robert E. Cornegy, Jr. and Laurie A. Cumbo released the following joint statement in response to Hamen's case in Bedford-Stuyvesant:
"... Central Brooklyn is home to many New Yorkers who are part of the African diaspora. Thus, we have been focused on the ebola crisis in West Africa both in prayer and in action, sponsoring a public health education forum focused on ebola and enterovirus in the 36th district just last week.
"... We are grateful that our city is well prepared to give [Hamen Sibu] proven treatment of the highest quality while also protecting others who may be at risk. We encourage our constituents to maintain their compassionate focus on the well-being of us all.
"Anyone concerned that they have been exposed to ebola through travel or other means should call 911 to access a medical response, regardless of their immigration status or ability to pay. Others with questions or concerns may call 311 or our offices to be added to the contact list for future public health related outreach efforts."