Nicole Bryan, the head librarian at Macon Library on Lewis Street in Stuyvesant Heights, has been named a 2022 Mover and Shaker by the Library Journal for her innovative pivot to keep us reading during the COVID shutdown.
The award recognizes emerging and inspiring leaders from around the world who are developing model programs and moving libraries forward for the next generation.
Bryan began her role as manager in January of 2020, two months before the pandemic began. Just a short time later, before most organizations moved their operations outdoors, Bryan was able to arrange to block off the street in front of the Macon branch in Bed-Stuy.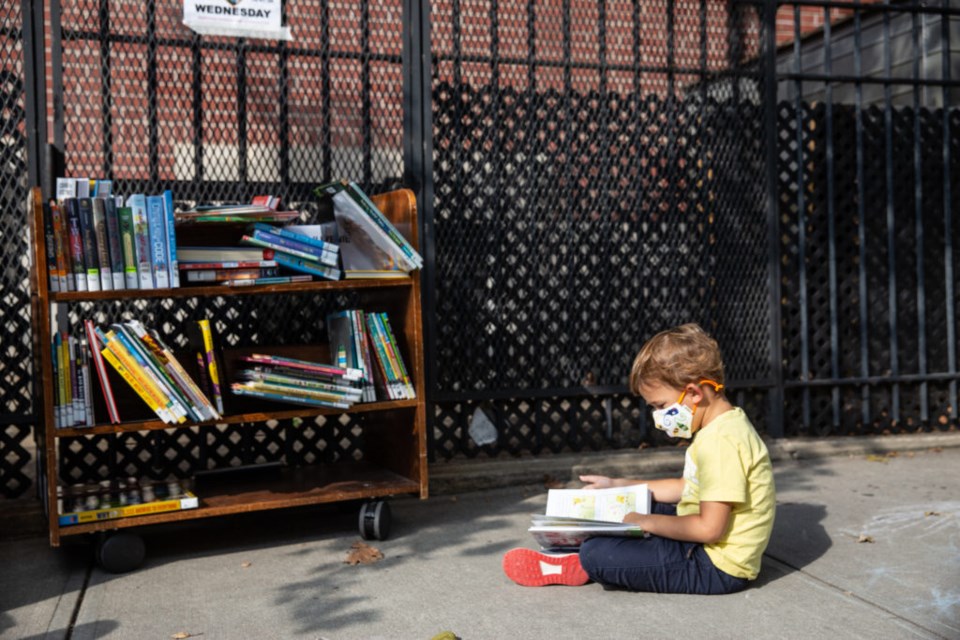 There, she set up an outdoor library with carts of books for browsing and programs for families. Now, many libraries have outdoor seating and events, and many businesses have moved operations to the sidewalk. But, back in 2020, Nicole Bryan was among the first.
"She is a gift to the neighborhood and a clear representation of the best that our community has to offer," said City Councilmember Ossè. "Nicole is an essential part of local learning and local democracy, and her home at Macon Library is a treasured gem for us all."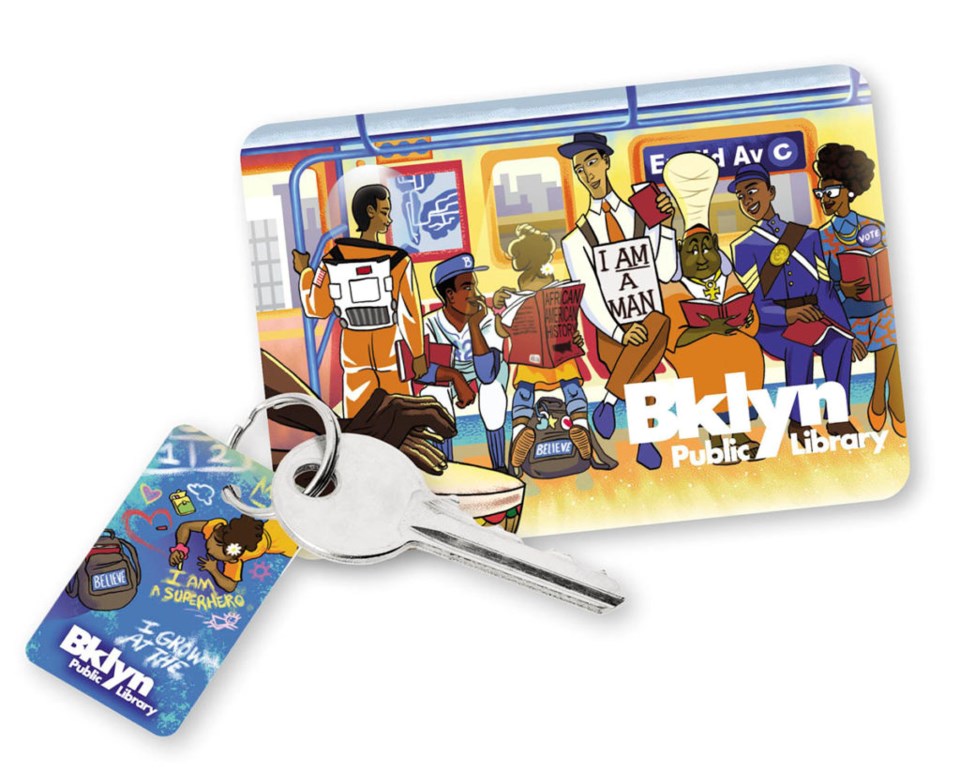 Bryan also was instrumental in working with community members to create a special edition library card celebrating Black American heritage.
Bryan has also set an example of how to be a good neighbor and a good partner, attending nearly every community board meeting, and getting to know the block associations and Friends of Macon Library (a volunteer group) even amid the pandemic.
T.J. Wilson, a member of Community Board 3, describes Bryan as enthusiastic, thoughtful and mindful of the culture she inherited: "She had a tall order to fill once her predecessor was promoted and she was appointed to the Macon Street Library. She approached it with her sleeves rolled and with a go-give attitude that too few people are born with ... We are glad to have her as a partner and community champion. "
Bryan also arranged a block skating party (not so secretly to help get people to fill out the census), organizing skate rentals, a DJ, and skating performers out in front of the branch.
Then, in October, Macon Library, which typically draws big crowds to its annual theatrical show, adapted to the pandemic by decorating the outdoor space and producing a spooky podcast about three children who come face to face with the ghosts of Bed-Stuy.
"I feel honored and humbled by this experience," said Bryan. "To be recognized for doing what I truly love is such an honor. "