In the past year alone, a slew of new businesses have opened up along Malcolm X Boulevard in Bed-Stuy-- including three new eateries-- and Bridge Street Development Corporation hopes to highlight them all.
On Tuesday, April 5, Bridge Street will kick off its first Feast BedStuy food crawl of the spring along the boulevard, aiming to bring attention to the thriving establishments that are now bustling along the eight-block corridor of Malcolm X Blvd, from Fulton St to Putnam Ave. Feast BedStuy has hosted eight crawls over the past two years, attracting hundreds of participants.
The "Malcolm X Blvd Edition" is part of a series of neighborhood crawls highlighting Central Brooklyn as a culinary destination and supporting businesses identified within the hospitality and commercial corridors of Bedford-Stuyvesant.
The tour will be a foodie's delight, with menu options ranging from French and Italian cuisine to Southern sweets and Polish fare.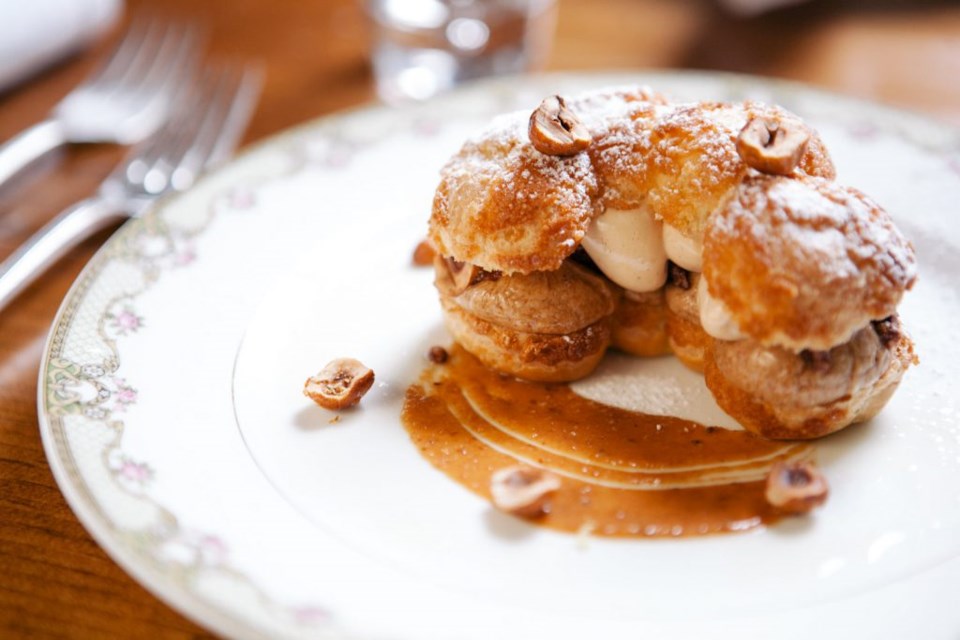 Participating venues include L'Antagoniste, Casablanca Cocktail Lounge, Daddy Green's Pizza, Doc D's, Khemistry Bar, Natural Blend Juice Bar & Bakery and Zabka Café. Specials from these neighborhood staples and newbies are sure to leave mouths watering and tastebuds begging for more. In addition, music will be provided by Love the Barber and an end-of-night party presented by Casablanca.
Enjoy discounts and deals through the evening, including:
$6 Pilsner tap beer with shot of house whiskey or tequila and $10 pizza pies at Casablanca Cocktail Lounge.

$5 plain slice with salad combo at Daddy Green's Pizza

$35 three-course prix fixe meal with wine served up at L'Antagoniste

Salmon Slavic Sandwich + Coffee combo for $7 at Zabka Café

$1 discount off curry chicken and ribs at Natural Blend
In addition, foodies can register for the crawl to receive samples on behalf of Bridge Street.
"We're looking forward to building on the momentum already visible along Malcolm X," said Imelba Rodriguez, senior program director for Bridge Street. "The neighborhood and its residents have been steady with their commitment to revitalization. We want to support and enhance the progress."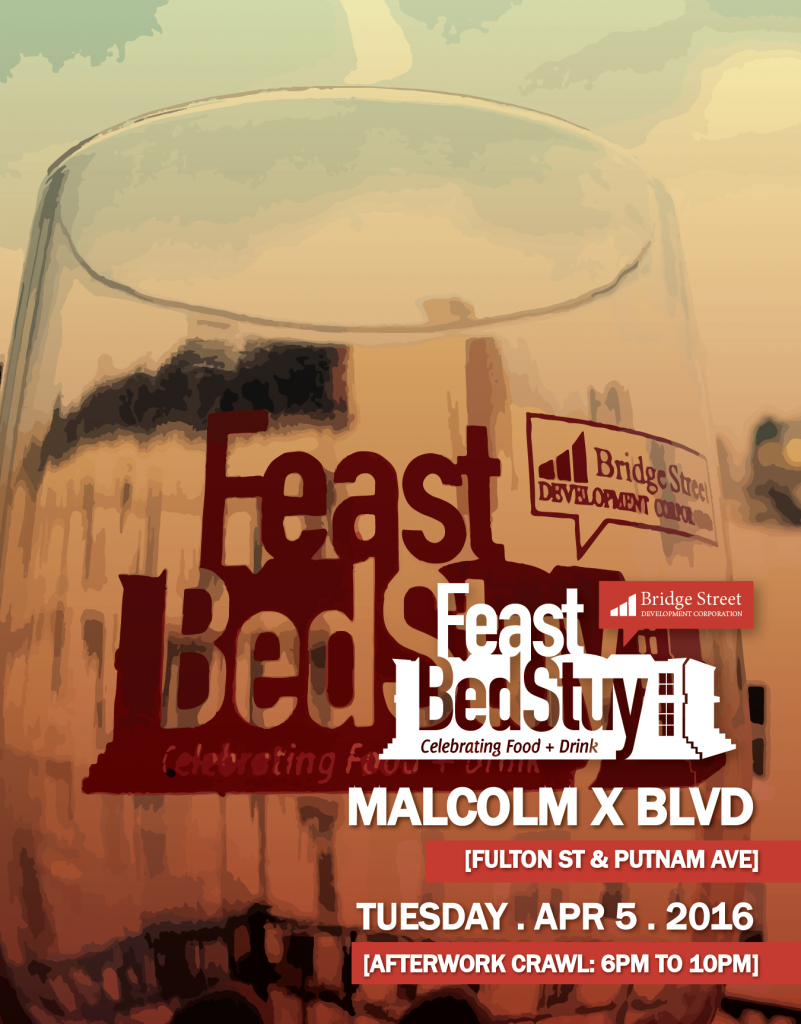 WHAT: Bridge Street Development Corporation's Feast BedStuy: Malcolm X Blvd Edition
WHEN: Tuesday, April 5, 6:00pm - 10:00pm.
WHERE: Malcolm X Blvd (register here for more details and to receive starting location)
WHAT ELSE: Look for the official Feast BedStuy signage on store windows to join the crawl or to enjoy Feast BedStuy at your own pace. For a complete list of participating venues, visit the website here.