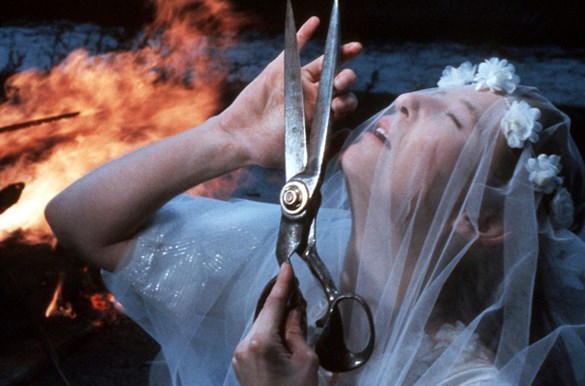 Beginning Thursday, October 30, through Tuesday, November 11, BAMcinématek will present Queer Pagan Punk: The Films of Derek Jarman.
Iconoclastic British filmmaker and crusading gay rights activist Derek Jarman not only redefined queer cinema, but reimagined moviemaking as a means for limitless personal expression. From classical adaptations to historical biographies to avant-garde essay films, he crafted a body of work that was at once personal and political, during a difficult period when British independent cinema was first establishing and the AIDS crisis provoked a wave of panic and homophobia.
This complete retrospective of Jarman's 12 feature films is the most comprehensive New York series in nearly two decades.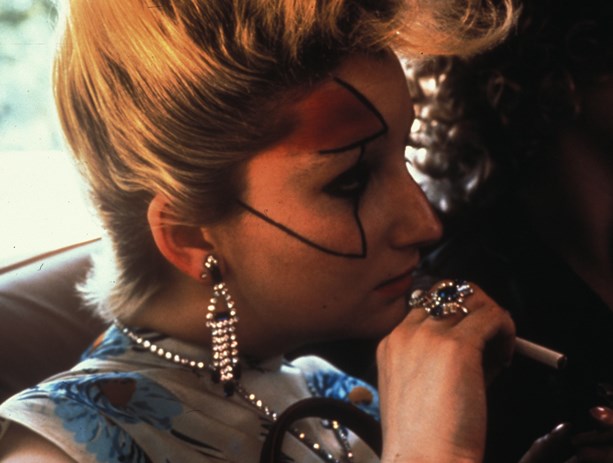 Jubilee (1978-- Oct 30) Derek Jarman's nihilist anti-comedy features a Brian Eno score and appearances from punk pioneers Siouxsie and the Banshees, the Slits, and Adam Ant—and cinema's most disturbing use of ketchup.
The Devils (1971-- Oct 31) An orgiastic spectacle of sadomasochistic sex and religious iconography, The Devils is a still-potent landmark of transgressive cinema.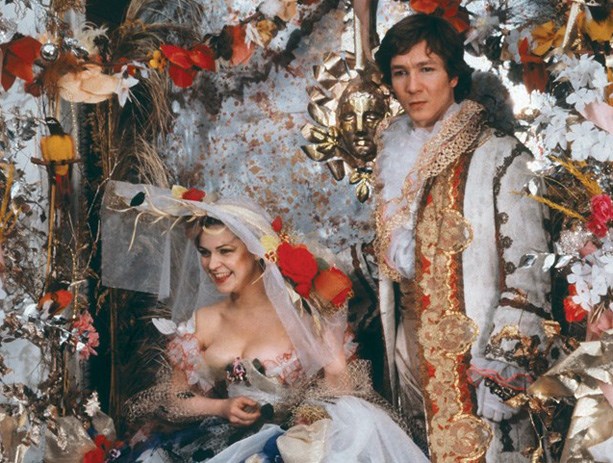 The Tempest (1979-- Nov 1) Jarman's audacious staging of Shakespeare's tale of magic and revenge combines a crumbling Gothic atmosphere with an outlandish cabaret-like assortment of characters. The result is a punk rock take on the Bard's final work, in which the jaw-dropping finale finds blues singer Elisabeth Welch warbling "Stormy Weather" amid a chorus line of sailor boys.
Edward II (1991—Nov 2), a modernist-styled, modern-dress staging of the Christopher Marlowe play emphasizes the persecution of the English monarch and his male protégé. Spare and spry, narrated by a child and numbering a Martian among its characters.
Glitterbug (1994—Nov 3) compiles some of Jarman's most intimate 8mm and video portraits of himself and his environs and screens alongside Pirate Tape (1987), which records a visit to London by Beat legend William S. Burroughs, and T.G.: Psychic Rally in Heaven (1981) a Throbbing Gristle concert film.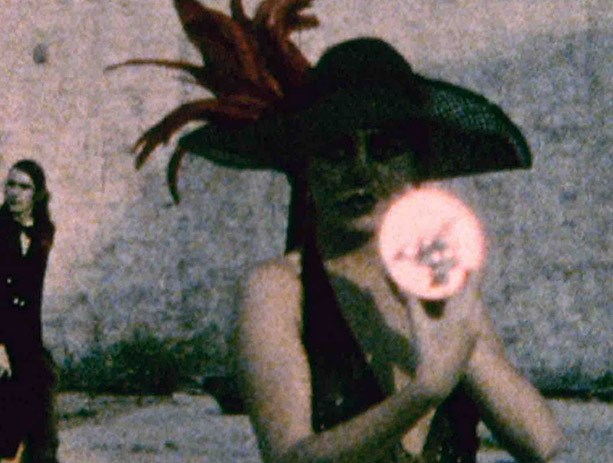 In the Shadow of the Sun (1980—Nov 3) syncs some of Jarman's earliest Super-8 work to a Throbbing Gristle score, shot partly on Fire Island, as well as Imagining October (1984—Nov 3), a critique of Soviet (and Western) censorship shot partly in Eisenstein's library, and The Queen is Dead (1986—Nov 3), a set of music videos by the Smiths.
The Angelic Conversation (1985—Nov 4) depicts an idyllic male love affair, narrated with Shakespearean sonnets read by Judi Dench.
The Last of England (1988—Nov 5), a darker film made just after Jarman's AIDS diagnosis, contemplates the artist's death as well as the nation's—"a full-throttle state-of-the-nation broadside against Thatcher-era Britain" (Dennis Lim, Los Angeles Times).
War Requiem (1989—Nov 6), an anti-war elegy scored entirely to Benjamin Britten's famous choral work, where Laurence Olivier makes his final screen appearance.
Blue (1993—Nov 7) has Jarman, Swinton, and others giving voice to Jarman's elegiac meditations on the loss of his sight, his friends, and his life. Other highlights of the series include a program of Jarman's music videos (Nov 7), as well as some of his rarely-seen short films.
Caravaggio (1986—Nov 8), a new restoration, was Jarman's highest-budget film, a forthright, boldly anachronistic take on the bisexual Renaissance artist and a self-portrait in disguise. Tilda Swinton, Jarman's female muse, made her film debut in Caravaggio.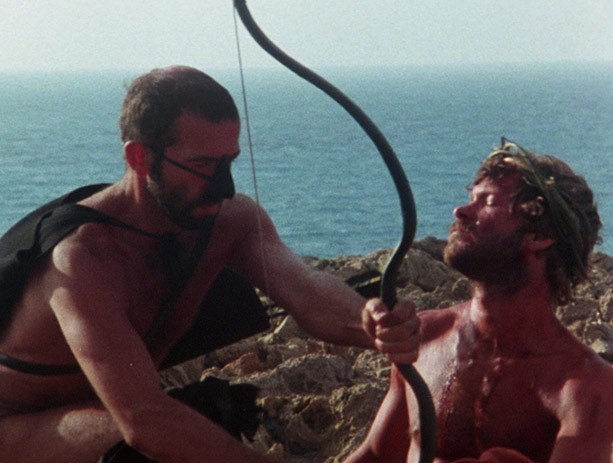 Wittgenstein (1993—Nov 9) is a poignant coda to Jarman's series of idiosyncratic gay-themed biopics. Also, Sebastiane (1976- Nov 9) This milestone of queer cinema transforms the saga of Saint Sebastian into an erotic paean to the male nude. Performed entirely in Latin with music by Brian Eno, the film captures the Roman soldier's exile at a sunbaked military outpost—portrayed by Jarman as part sword-and-sandals epic, part languorous gay idyll—and his grisly, sadomasochistic martyrdom. Digital restoration.
Aria (1987—Nov 10), the opera omnibus starring Tilda Swinton and also featuring contributions by Ken Russell, Nicolas Roeg, and Robert Altman (not to mention a side-splitting turn by Buck Henry as a sleazy, philandering movie producer).
The Garden (1990—Nov 11) a provocative film that draws upon Christian iconography, with Swinton as the Madonna and a same-sex love story that parallels the story of Christ. Made as he was dying of AIDS and famously consisting of a single monochromatic image.