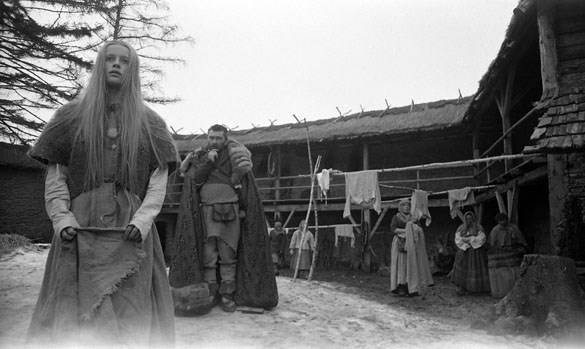 Beginning Friday, February 28 through Thursday, March 6, BAMcinématek, located at 30 Lafayette Avenue, presents a week-long run of Frantisek Vlacil's new wave masterpiece Marketa Lazarova in a new 35mm print.
An epic celluloid hallucination of savagery and mysticism in the Middle Ages, the film centers on a violent feud between two 13th-century pagan clans.
Named the best Czech film of all time in a 1998 poll of notable Czech critics and filmmakers, Marketa Lazarova was adapted from the 1931 novel by Bohemian author Vladislav Vancura (who also wrote the source material for Jiri Menzel's Capricious Summer), which will be translated and published in English for the first time this year.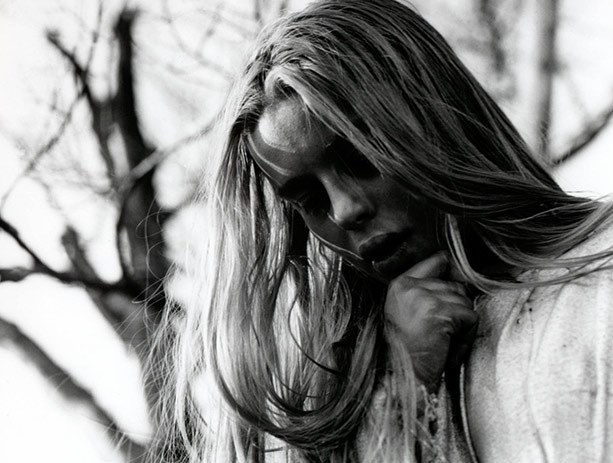 The plot is a riddle that's not to be cracked (at least on first viewing), for it is all about the hypnotic, dreamscape visuals—hooded figures wandering through stark, barren landscapes, black wolves prowling virgin snow—set to a thunderous, primordial soundtrack of clanging bells and liturgical chanting.
For more information on the film, visit BAM Rose Cinema's website here.
A Janus Films release | 1967 | 165min | In Czech with English subtitles | B&W