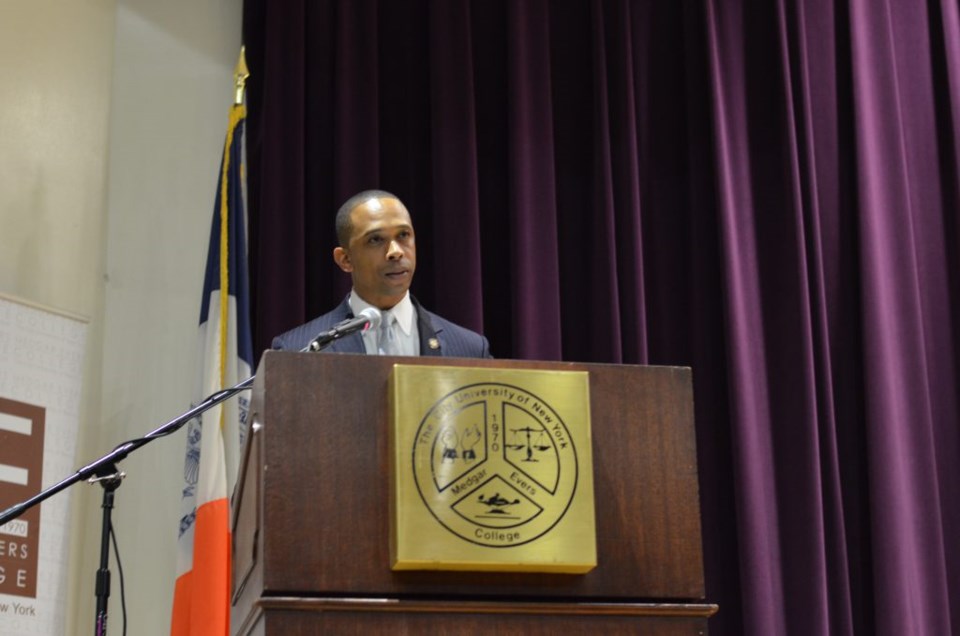 If big developers and corporate interests want to move into the 57th district, "They will need to provide our community with well-paying jobs that come with good benefits and safe work conditions," said Assemblyman Walter Mosley at his first annual State of the District Address at Medgar Evers College Thursday night.
Mosley represents New York's 57th Assembly District, which includes the neighborhoods of Fort Greene, Clinton Hill, Prospect Heights and parts of Crown Heights and Bed-Stuy.
In addition, Mosley added, developers will need to tap local minority and women owned businesses for construction and post-construction contracts, and create real low- and moderate-income affordable housing "that keeps Brooklynites from being pushed out of their neighborhoods."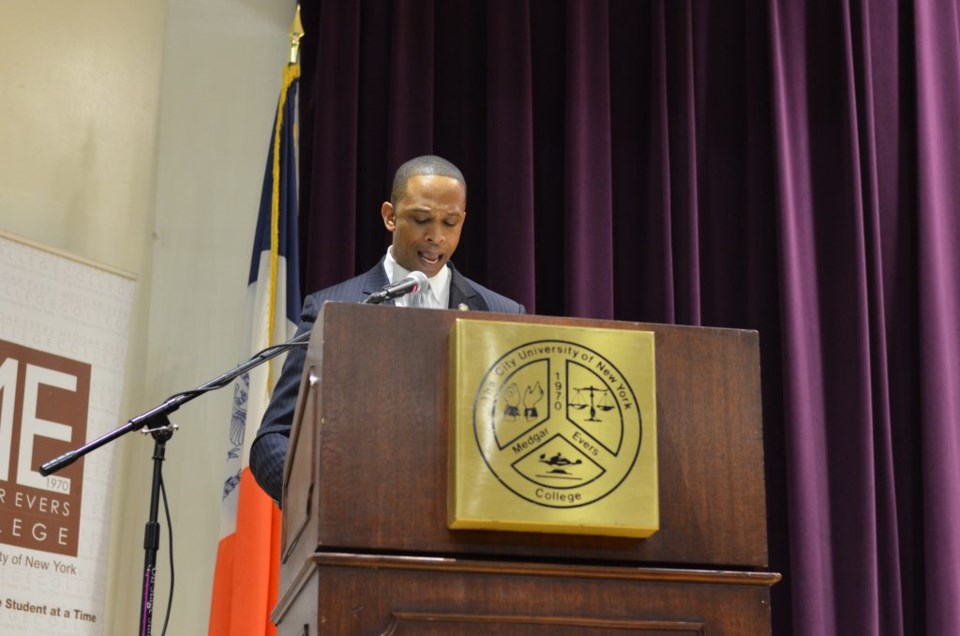 Mosley's legislative agenda was extensive, tackling the most pressing issues facing Brooklynites today - including criminal justice reform, universal pre-K, and ending widespread discrimination against women and communities of color.
"With over 21% of Brooklynites today still living in poverty, now is the time to end New York's worsening inequality and give working families the pathways to the middle class every American deserves," said Mosley, who serves as the second vice chair of the Black, Puerto Rican, Hispanic and Asian Caucus, and sits on the Codes, Corrections, Cities, Housing, Corporations, and Banks committees.
In addition to pushing for taxpayer funded pre-K, raising the age of adult criminal responsibility to 18 years, and cracking down on bullying and discrimination, Assemblyman Mosley also took the opportunity to address real estate development which has flooded central Brooklyn in recent years.
Assemblyman Mosley also honored two distinguished community members for their outstanding contribution: Claudette Macey, executive director of the Fort Greene Senior Council and Job Mashariki, co-founder of the Black Veterans for Social Justice.
Mosley