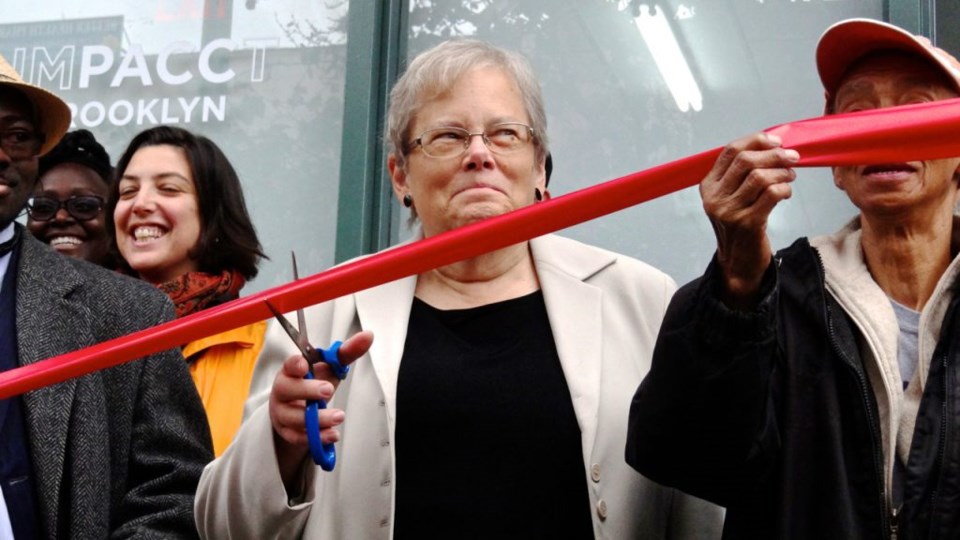 Thursday Morning, elected officials, community organizers and local residents gathered to celebrate the renaming of Pratt Area Community Council (known community wide as PACC) to IMPACCT Brooklyn. The event took place with a ribbon-cutting ceremony at one of its two new locations, a storefront at 1124 Fulton Street between Franklin and Classon avenues in Bed-Stuy.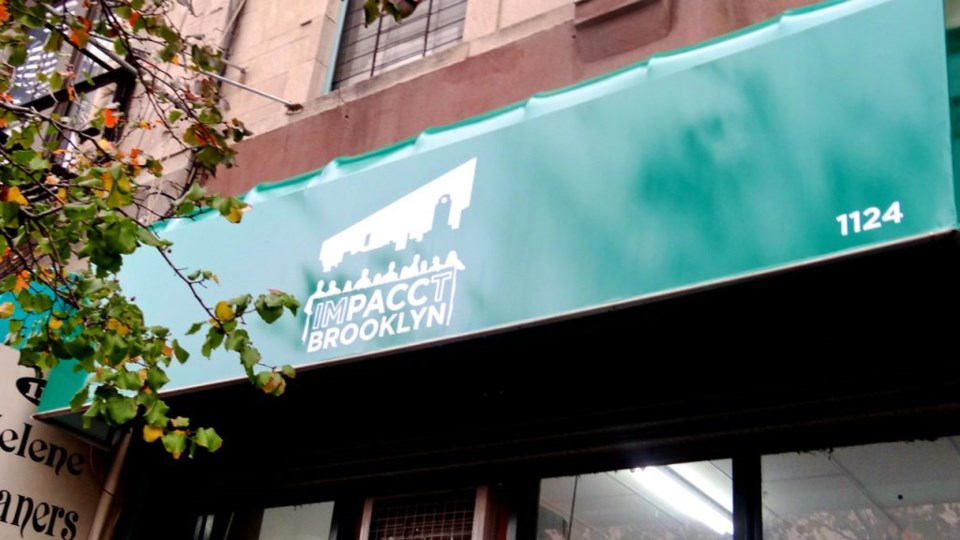 The renaming was a board decision, as the organization begins its work to further increase the visibility of the IMPACCT Brooklyn's 51-year history of preserving safe and affordable housing and economic development in the community, while at the same time begin distinguishing itself from Pratt University, with which has no affiliation.The Fulton Street location will serve as the "face of IMPACCT," where local residents can meet with advisors on how to deal with landlord and tenant issues. IMPACCT Brooklyn also opened a new location on 1000 Dean Street, Suite 420, in Crown Heights, Brooklyn, which will serve as the main office where much of the programming, training, educational workshops and economic development outreach will take place. A third office for social services is located at 218 Gates Avenue in Bed-Stuy.
"We see Crown Heights and Central Brooklyn as the next battleground for gentrification and landlord abuse of tenants. This area is ground zero for the push to keep Brooklyn affordable for residents who are fearful that the rapid wave of gentrification and displacement that occurred in Clinton Hill and Bedford Stuyvesant is headed their way," said Deborah Howard, executive director of IMPACCT Brooklyn.
In 2014, the organization saved more than 1,500 apartments from being improperly removed from rent stabilization. The organization is currently spearheading a campaign to prevent the loss of preferential rent to tenants in 34 buildings in the area, which could also impact close to 20,000 rent-stabilized units citywide.
"I think PACC has been doing a good job in helping us as residents maintain affordable housing in the neighborhood," said Robert Foster, 71, a 42-year resident of Clinton Hill and block association president who said he's been working with IMPACCT Brooklyn for the last 25 years.
"They've always been an advocate for affordable housing in the neighborhood, trying to keep rent stabilized apartments in tact. I've been to rallies and on trips with the organization. It's been hard, we've all been fighting the problem with gentrification. I try to get the politicans to eliminate the word 'affordable housing,' because it's affordable for who? [IMPACCT Brooklyn] has been great about getting tenants involved and organized."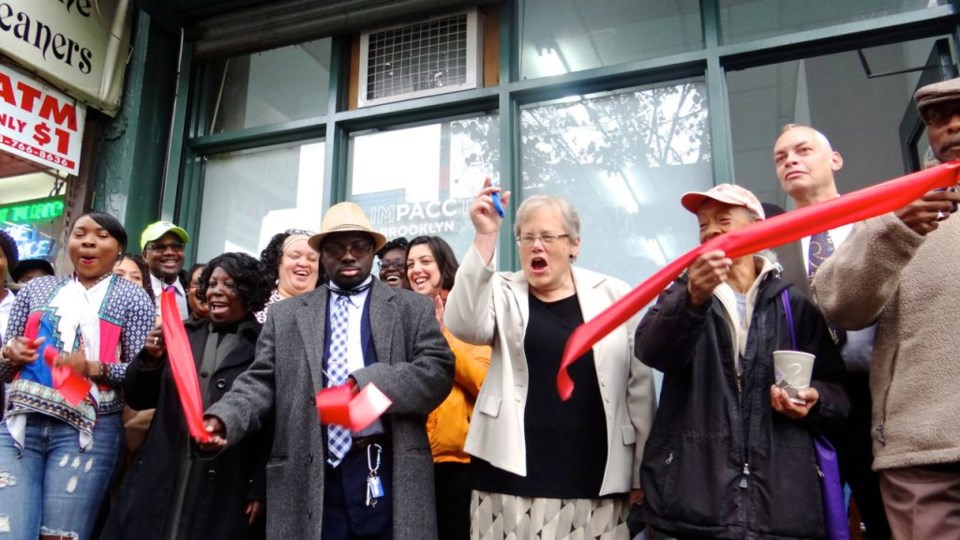 The move and the opening of the new offices will allow IMPACCT Brooklyn to provide more comprehensive services to homebuyers, tenants and business owners, with many of the core programs in one location, the organization said in a statement."For over 50 years, IMPACCT Brooklyn has been at the forefront as an advocate for affordable housing, home ownership, and economic development within Central Brooklyn, which has seen an increase in tenant displacement and gentrification," said City Councilmember Laurie Cumbo. "The relocation of IMPACCT Brooklyn to Crown Heights is an incredible opportunity to centralize and extend the reach of its program and services to the men, women and small business owners who want to preserve the socioeconomic and cultural diversity of their community. IMPACCT Brooklyn is a vital resource and partner that is now better positioned to educate and empower New Yorkers about their rights to combat against predatory lending and illegal eviction tactics by landlords."
An open house is planned to welcome affordable housing advocates and partners, as well as members of the community, to the new location, 1000 Dean Street on Saturday, November 14, 2015.