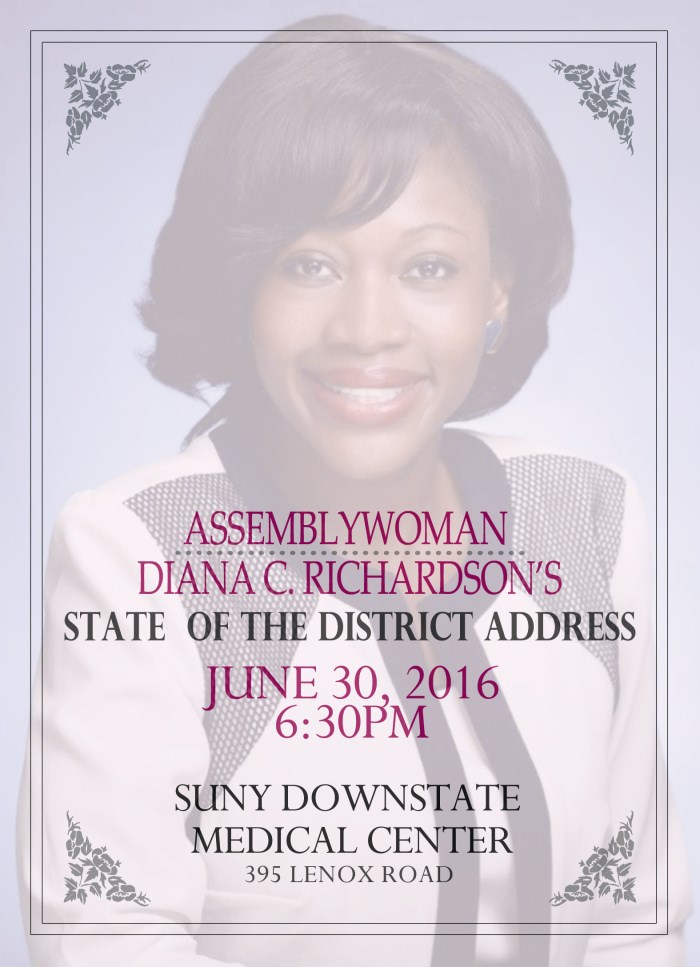 Assemblywoman Diana C. Richardson is gearing up to host her annual state of the district address this Thursday on June 30. Richardson was elected to the state Assembly in May of 2015 and she currently represents the 43rd Assembly District in Brooklyn, covering Crown Heights, Prospect-Lefferts Gardens, Wingate and East Flatbush.
As a first generation native of Crown Heights, Brooklyn of West Indian descent, her connection to this area shows in her commitment to enhancing life for people from all walks of life.
Diana is a member on the Assembly standing committees on Banks, Children and Families, Corporations, Authorities and Commissions, Mental Health, Small Business, Women's Caucus, and The Black, Puerto Rican, Hispanic, and Asian Legislative Caucus.
Her carefully planned address will take place at 6:30 p.m. on June 30 at SUNY Downstate Medical Center, located at 395 Lenox Rd.
The assemblywoman plans to discuss legislation she's been working on, as well as the social impacts of gentrification on housing, job markets and more.