The Brooklyn Community Foundation honored on Friday the top five social justice organizations of 2019 at the annual Spark Breakfast at BAM.
Since 2017, BCF has recognized local organizations with the $100,000 Spark Prize for their pioneering approaches to advancing racial and social justice throughout the borough. More than 325 guests attended the breakfast, which was emceed by comedienne and actress Ana Gasteyer.
"In giving support to the organizations of the highest good in our community, the Brooklyn Community Foundation believes the people of Brooklyn deserve a say in the future of our borough," said Heather McGee, BCF's Fair and Just Fellow. "The foundation empowers the people, who through their lives and their wisdom, know how to do the best good for themselves and their communities."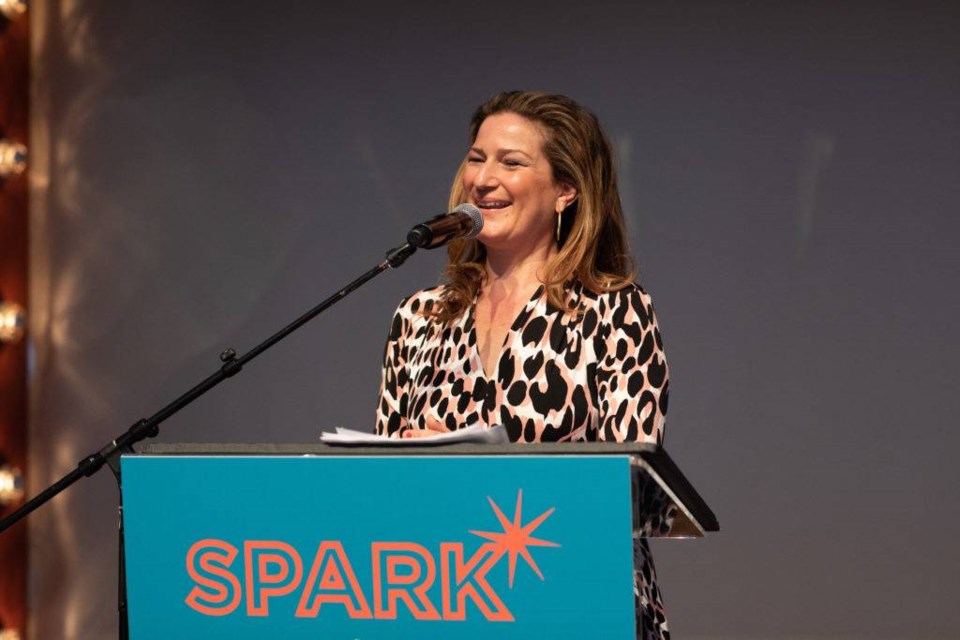 This year's winning organizations, which was the first prize cohort to be entirely woman-led, included Bed-Stuy's Campaign Against Hunger, Cypress Hills Child Care Corporation, Girls for Gender Equity, Red Hook Community Justice Center and VOCAL-NY. The winners were selected from a competitive pool of more than 120 applicants by a committee of 35 Brooklyn civic, business and community leaders.
"Winning the Spark Prize as VOCAL-NY celebrates its 20th anniversary is a very special show of support for our work uplifting, supporting and building power among low-income New Yorkers here in Brooklyn," said Alyssa Aguilera, co-executive director of VOCAL-NY. "As we look forward to the future and the next 20 years, it is amazing to think about how much progress we will make in the fight to end AIDS, homelessness, mass incarceration, and the war on drugs. The Spark Prize will cement our presence in Brooklyn for years to come, and jumpstarts us on the way to a New York that tears down injustice and builds a city and state that is equitable and healthy."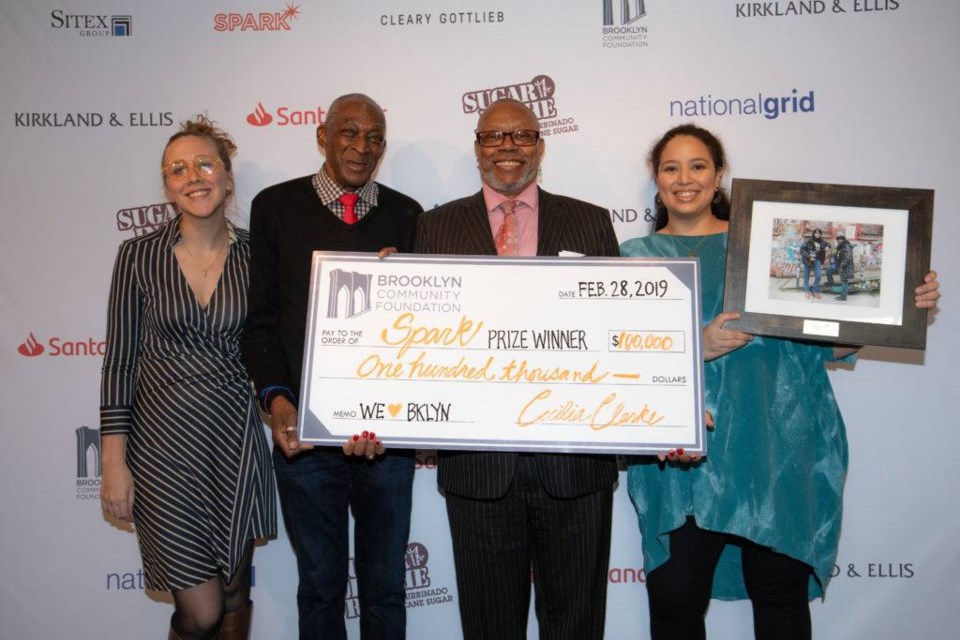 The event also paid tribute to the Reverend Emma Jordan Simpson, an esteemed community leader and advocate and member of the foundation's board of directors. Currently, she is the executive director of the Fellowship of Reconciliation, the oldest interfaith peace and justice organization in North America. Throughout her career, the reverend has served tenures as executive director of Girls Incorporated of New York, the Children's Defense Fund of New York, and Edwin Gould Services for Children and Families, all while maintaining a chief pastoral position at the historic Concord Baptist Church of Christ in Bedford Stuyvesant.
"Every year we see an array of excellence from the nonprofits serving Brooklyn, and the Foundation has the privilege of connecting these leaders with the resources and support of the borough," said Cecilia Clarke, BFC's president and CEO.
The next Spark Prize Cyle will launch again in the spring.