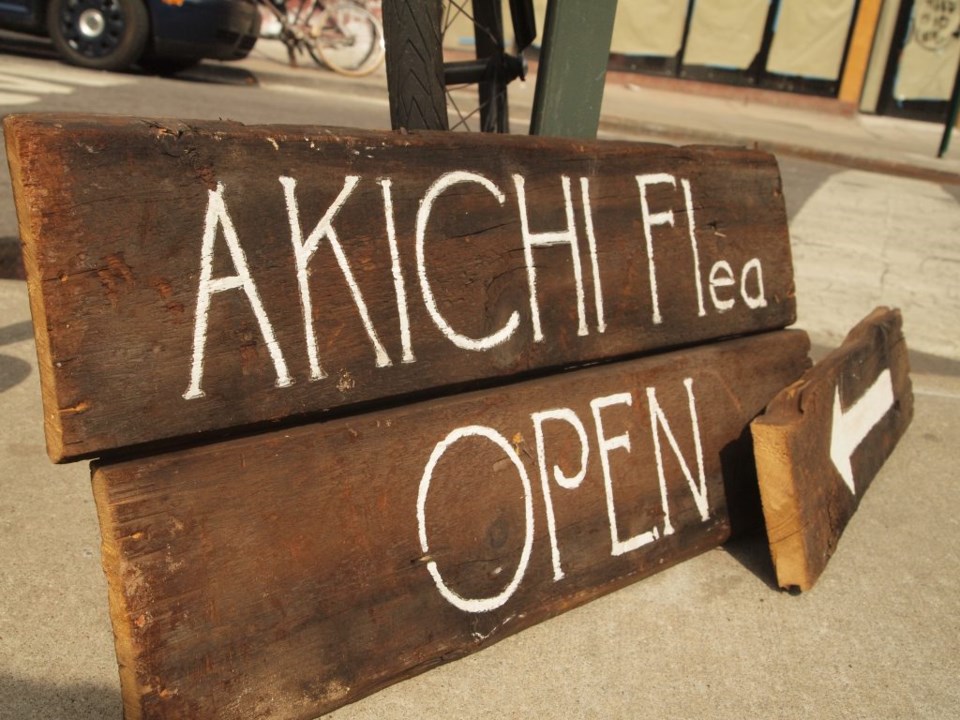 As an avid vintage shopper, I can honestly say that flea markets definitely have a hierarchy. The ratio of rare finds versus plain ol' junk, in conjunction with affordability, determines the rank of a flea market on that hierarchy.
Well, a new flea market has arrived at 1181 Fulton Street that, in my opinion, has taken a place on the top rung.
The market is called Akichi, which in Japanese means "open lot," and that's exactly where it is located—in an un-manicured open space on the corner of Spencer Place, between Franklin and Bedford avenues in Bedford-Stuyvesant.
From the street looking outside-in, with its four aluminum trailers and tables strewn about, it may appear at first to be much ado about nothing. But a walk inside and upon closer examination by a trained vintage eye, the place is a veritable gold mine.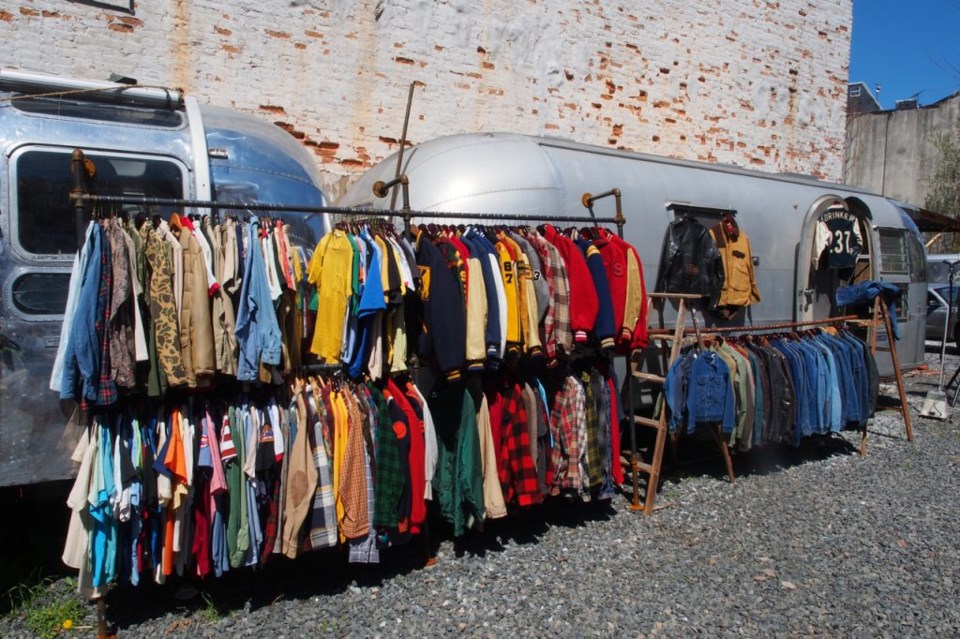 Hisaki Kiyohara, 38, who lives in Crown Heights, along with his six business partners-- Hirotake Sakai, Hisaki Kiyohara,Yasunari Ikuma, Fumihisa Matsueda, Norisuke Yoshioka and Tatsumi Suyama-- opened Akichi a month ago to unload (and perhaps, yes, "show off") some of the antique products and clothes they'd collected over the years.
A few months ago, they drove a few trailers up from Florida, renovated them with new floors, gabonine siding, and set up shop in Bed-Stuy.
"I have a little habit of collecting stuff," said Kiyohara, and then he looked at me sideye, (throwing a hint that he actually hoards). But his "collecting stuff" habit has served him well, because he now works as a merchandiser for one of the biggest names in vintage couture—Ralph Lauren. Yes, that's right. His inventory was so nice that last year, said Kiyohara, he ended up selling most of his clothing items over to Lauren for his RRL label.
"Ralph Lauren himself is a big vintage collector," said Kiyohara. "For their RRL line, they remake versions of the vintage inspired from the 1910s- 1940s, classic three pieces, and they mix in actual vintage-- maybe 20 percent of the actual product they have is actual vintage. So I collect and sell to him."
Kiyohara's latest inventory for his own small business, Deadman Walking, is mostly menswear, very rustic, western wares, Native American textiles, artisan tools and other collectible items (like drinking glasses of 1940s pinup girls) he collected from trips to Ohio, Kentucky and other states throughout the Midwest.
Partner Fumi Matsueda said he met Kiyohara and the rest of the team, through a mutual love collecting and riding vintage motorcycles from the 60s and 70s. In fact, one is on display at the market with a price tag of $3,000.
If that sounds too hefty for your wallet, no worries, the majority of the items—mostly clothes, vintage t-shirts, jerseys, jackets and around-the-house nick-knacks—are equally as precious and priced unreasonably low.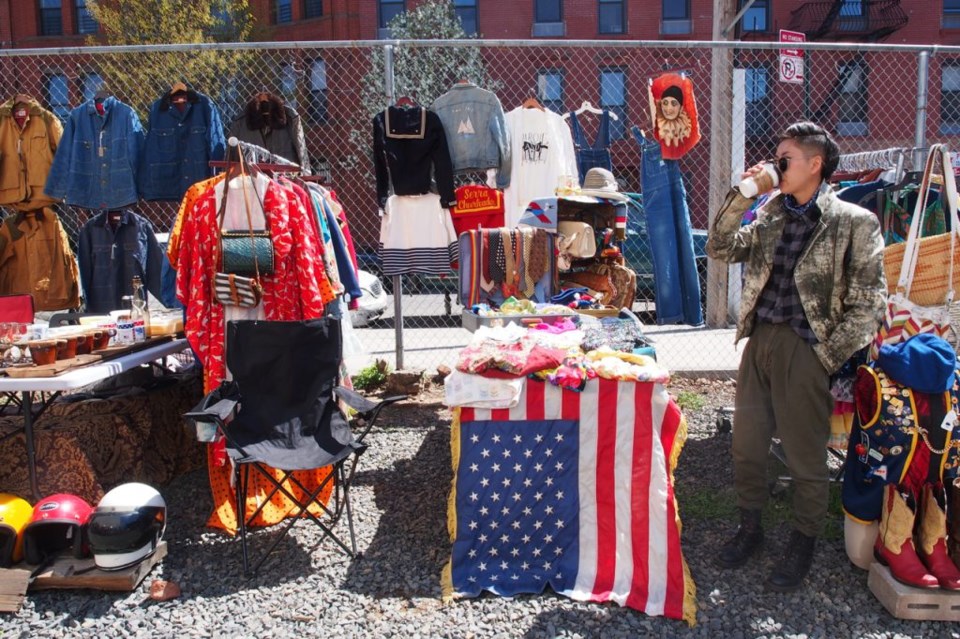 Asami Hotta manages the business, makes hand-crafted jewelry and accessories, along with a larger collection of vintage jewelry. Her price point is from $1 - $50.
Akichi Market is open Saturdays and Sundays, from 10:00am — 5:00 pm (closed 4th of July weekend). Stop inside one weekend this summer and get lost in the Bed-Stuy version of the Antiques Roadshow while basking in the sounds of a DJ, or a live jazz band (or tunes from a record they've found from your great-grandpa's era).