A brand new reading room, with shelves full of books exclusively by Black women authors, is coming soon to Marcus Garvey Boulevard in Bed-Stuy.
More accessible than a bookstore, The Reading Room is a new nonprofit space dedicated to providing a hub for learning and connecting through its free literary programming and its take-a-book, leave-a-book library model. Over 4,000 books by Black women authors will soon be on the bookshelves.
The Reading Room is the latest venture from The Free Black Women's Library, a Bed-Stuy organization that has operated for six years as a pop-up experience at local galleries, block parties, churches, community centers and more.
Founder OlaRonke Akinmowo said the new storefront would allow The Free Black Women's Library to dramatically increase its impact and allow people to engage with its offerings on a deeper level.
"It's not just one or two days out of the month — the library will be there, always. It means so much to have a stable place where we can meet consistently."
Over the years, Akinmowo has used the mobile library as a space to celebrate the expansive brilliance of Black women writers by focusing on their works.
By having a brick-and-mortar spot, Akinmowo can reclaim real estate in the rapidly gentrifying Bed-Stuy, where she grew up. According to the census, between 2000 and 2017 the Black population of Bed-Stuy decreased by 27%, while the white population grew by about the same amount.
"Getting a physical space means being able to provide a safe place for the Bed-Stuy community to rest, gather, learn and create together," Akinmowo said.
Akinmowo said the Reading Room would be open early spring 2022 for free workshops, its monthly book club, film screenings, game nights, author features and community conversations.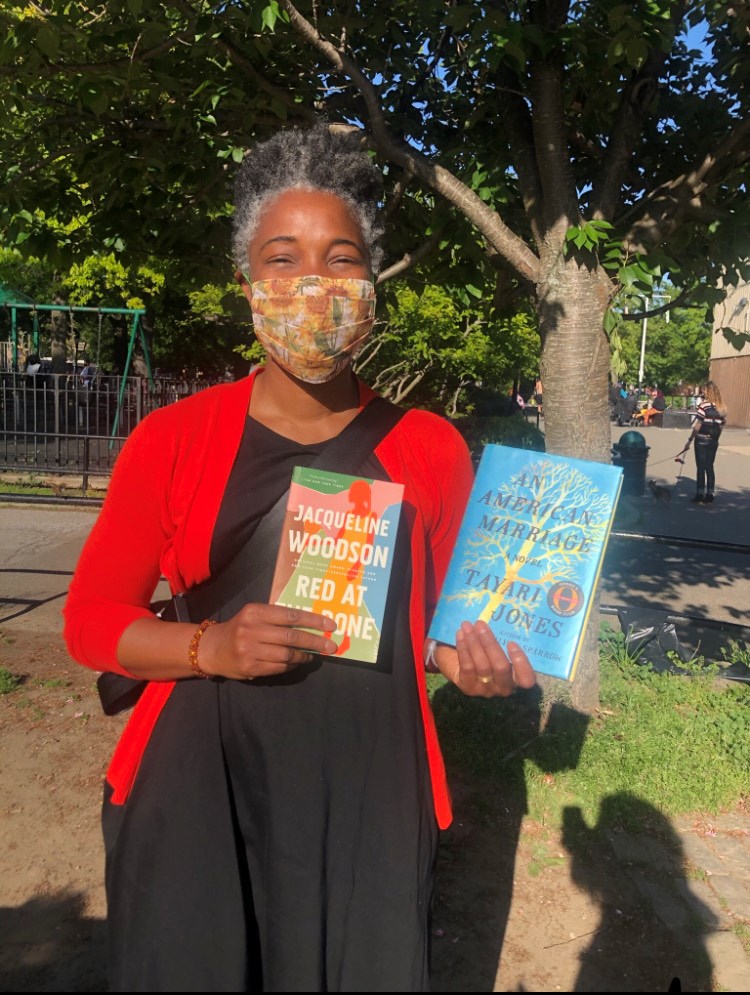 People of all races will be welcome to browse the stacks of Black, female authors from every genre for audiences young and old.
The collection also includes comic books, zines, journals, books on tape and other ephemera authored by Black women.
"It's going to be an inclusive, accessible community space; a coworking space; a creative space; and a literary hub," Akinmowo said. "It's really not going to be a business. We will have volunteers running the space — the keepers of the space if you will."
The Reading Room also be a game-changer for Akinmowo, a multi-hyphenate artist, organizer and yoga teacher, who spends countless hours setting up and breaking down the mobile libraries.
"It's a huge amount of labor for me to set up the library in a new space every time, and not having to do that anymore is a relief," Akinmowo said.
"The new space will require a lot of work as well, but in the end, it will be worth it. The community will get a lot out of the space. Plus, there's just nothing else like it."
To support the Reading Room and the Free Black Women's Library, subscribe to their Patreon, donate to the GoFundMe and check out the organization's Instagram for updates.