The Association for Neighborhood Housing Development (ANHD) is sounding the alarm on the growing number of empty storefronts in Brooklyn. To keep track of the vacancies, the nonprofit has begun to post photos of vacant retail spaces on Twitter and launched the hashtag campaign #EndCommercialVacancy.
Recently, the group "featured" a retail space on Sullivan Place and Nostrand Avenue in Crown Heights that has been empty for seven years, a prime example for vacancies that are all too common. According to ANHD, the problem starts with speculative real estate.
"Landlords hold onto spaces because they think market conditions will change and they'll soon be able to charge more," said Lena Afridi, director of Economic Development Policy for ANHD. "This is especially true if they're awaiting a neighborhood rezoning or a new development. In advance of these changes, they leave spaces vacant in hopes of getting a tenant that will pay higher rent."
Currently, there are no organizations or city agencies that collect data on commercial vacancies, which makes it difficult to fully assess the situation. However, Afridi said, it's easy to see there is a problem.
"Just by walking around, it's clear that there's something going on," she said. "It might be different based on neighborhood market conditions, but vacant storefronts are prevalent across the city."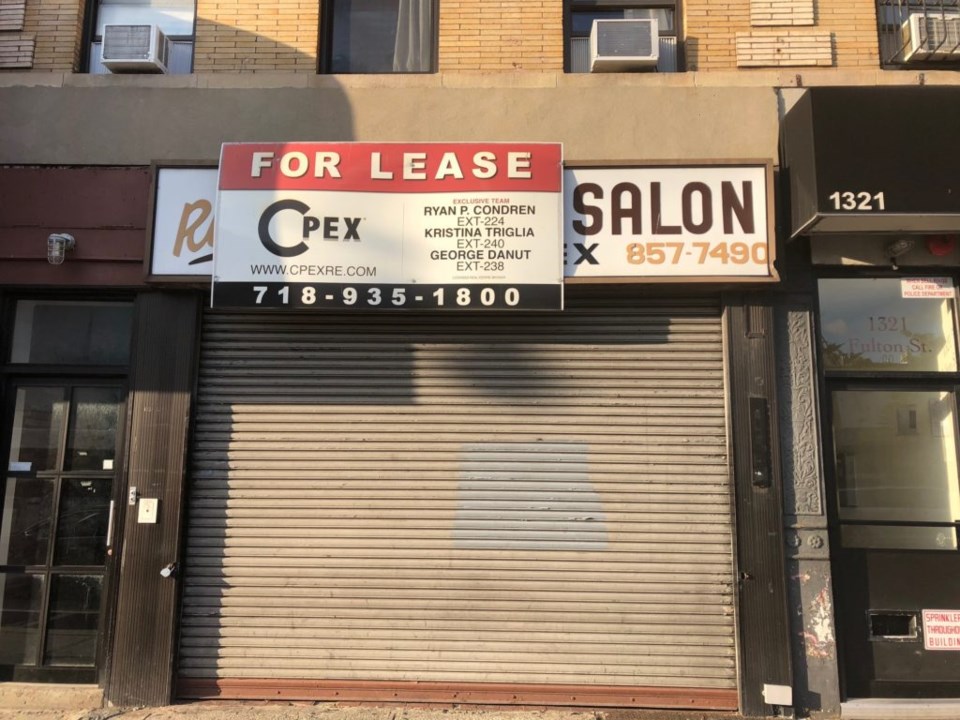 On Fulton Street and New York Avenue in Bedford Stuyvesant, what was once a hair salon is now a shuttered storefront. Pamela Carter, a Bed-Stuy resident of 18 years, said it's just an outgrowth of rising rents in the area.
"You wouldn't think you'd have vacancies on Fulton Street because it's a busy thoroughfare," said Carter. "But some small businesses just can't last anymore because the rent is too much. That's why you see the vacancies."
On Fulton Street in Clinton Hill, a former wine shop is now vacant.
"It's such a waste to have these properties not used and just held onto when they could be local businesses that contribute to the community," said Kacey Turner, who has lived in the neighborhood for four years.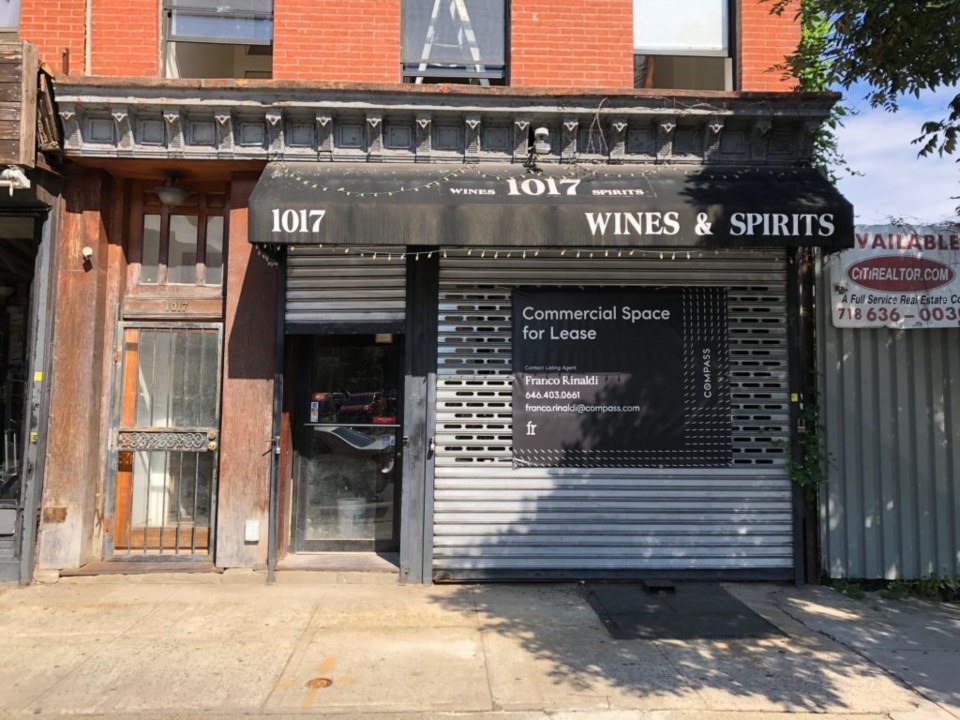 "I think it would be exponentially better for the neighborhood if people from the community were given the opportunity to use the spaces to run their businesses instead of developers buying and waiting for the value to go up," she said.
ANHD pushes for a registry of vacancies to collect data and to penalize landlords for intentionally leaving properties vacant.
"Landlords should have to register with the city if they have a property that's been vacant for six months or longer," said Afridi. "If a landlord fails to register, they must pay a fine. We need better data on the vacancy crisis and to hold landlords accountable."
The group has raised these concerns with the Department of Small Business Services and the City Council. To bring more attention to the issue, ANHD launched United for Small Businesses (USB), a coalition of community organizations focused on small business displacement.
For now, ANHD continues to track commercial vacancies via Twitter.