Brooklyn Borough President Eric Adams convened a health forum on Friday to discuss the disparities in women's and children's health, and to particularly address the high maternal mortality rate in East Brooklyn.
Adams was joined at Brooklyn Borough Hall by NYC Health Commissioner Dr. Oxiris Barbot, Assemblymember Tremaine Wright, City Council Committee on Women Chair Helen Rosenthal, Dr. Joia Adele Crear-Perry, founder and president of the National Birth Equity Collaborative, as well as members of other community and health organizations.
City data shows that the communities with the highest rates of maternal mortality across the city are all located in East Brooklyn neighborhoods like Brownsville, East Flatbush and East New York -- areas with high rates of unemployment, homelessness, mental health issues and lack of access to healthy nutrition, as Adams pointed out.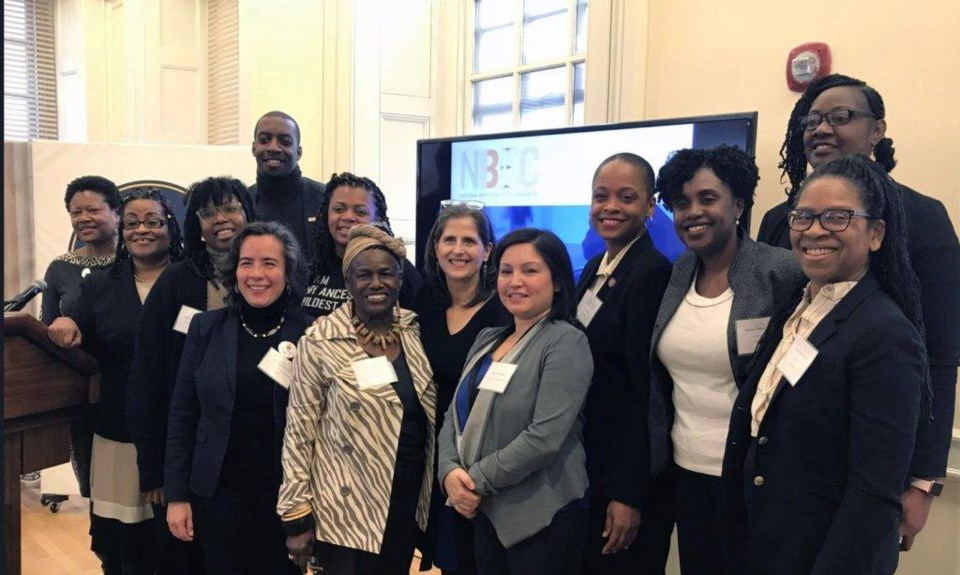 According to the health department, more than 3,000 women experience life-threatening complications during childbirth, and about 30 women die from a pregnancy-related cause each year in New York City. Black women are eight times more likely to die of pregnancy-related complications than White women, much higher than the national average. Poor maternal health, poverty and inadequate housing are contributing factors, and so are other stressors stemming from structural racism, officials said.
"As a pediatrician, I know that the No. 1 way to ensure that babies are born healthy is to make sure their moms are healthy before, during and after pregnancy," said Barbot. "But structural racism and gender oppression have created policies and systems that create poor maternal health outcomes in neighborhoods where Black and brown people live, including Central and East Brooklyn. These inequities in maternal mortality are unacceptable."
BP Adams stressed the need for a robustly funded, community-based response to the severe disparities in maternal morbidity and mortality.
The health department plans to continue evaluating data and monitoring city hospitals' practices to address implicit bias, increase surveillance, enhance maternity care and expand public education, officials said.
Last June, the city announced a five-year plan to reduce maternal deaths and life-threatening complications of childbirth among women of color and allocated $12.8 million in funding to establish a city-wide maternal hospital quality improvement network aimed at developing hospital-specific recommendations to reduce the number of life-threatening complications during and after childbirth.
The health department plans to target maternity hospitals in neighborhoods with the highest rates of pregnancy-related complications, including facilities in North and Central Brooklyn.
"We came together to learn from each other and to right these historical injustices," said Barbot. "The birth of a child should be a happy, healthy time for families. We are committed to that vision and working toward a world where all families are healthy, nurtured and safe."