Brooklyn Borough President Eric Adams celebrated Valentine's Day at Borough Hall today with the Annual Sweethearts Celebration, honoring Brooklyn couples married for 50 years or more.
The catered reception included a wedding cake, sparkling cider and a photo booth for the more than 70 couples in attendance. Borough President Adams also invited newlywed couples at the Marriage License Bureau to also take part in the celebration.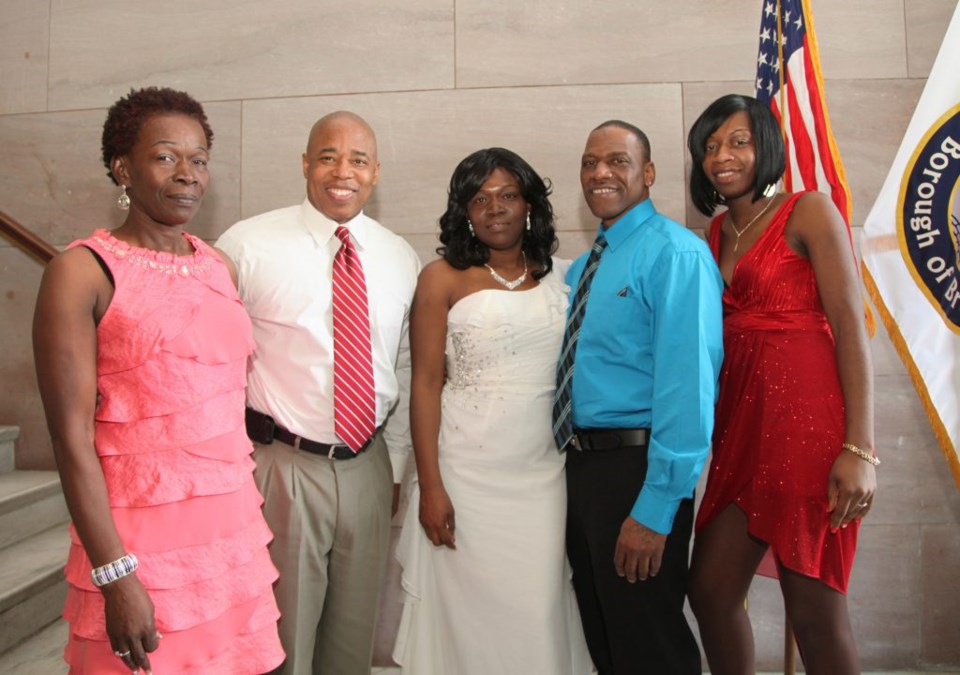 "It's about One Brooklyn, one energy, one spirit and the spirit of giving back, the spirit of loving each other and the spirit of the dedication and commitment that goes with being married for fifty years," Adams told the Golden couples.
"We believe that you hold the key to the intergenerational communication that our young people need. I hope you will join me as part of this team to teach young people how to hold onto their marriages, their families and to have a productive life."