Every two weeks, almost 200 bags of fresh fruit and vegetables are handed out to families from Bushwick's P.S. 151K.
On a recent Wednesday, those bags were brimming with oversized beets, some interesting shaped carrots, a fresh looking pineapple, and much more.
Not long ago, the staff were handed a sweet potato that weighed more than a new born baby, "you can tell it's right out of the ground, it's fresh," parent coordinato Nilsa Figueroa laughs.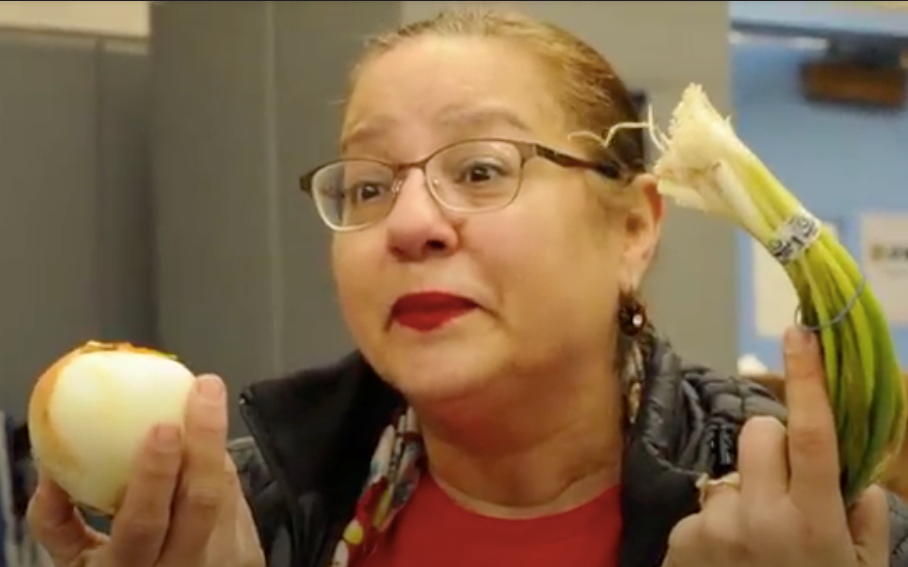 The food comes to the school by way of food rescue nonprofit City Harvest in a partnership with Brighter Bites, a national program that delivers free food and matching recipes to children across the country.
The school has participated in the Brighter Bites program for five years, something Figueroa says has been a tremendous help and support to the families — especially through the pandemic.
Since the outset of the pandemic, food security has only increased in New York City. Currently, more than 1.5 million New Yorkers are struggling to feed themselves and their families and one in four children is suffering from food insecurity.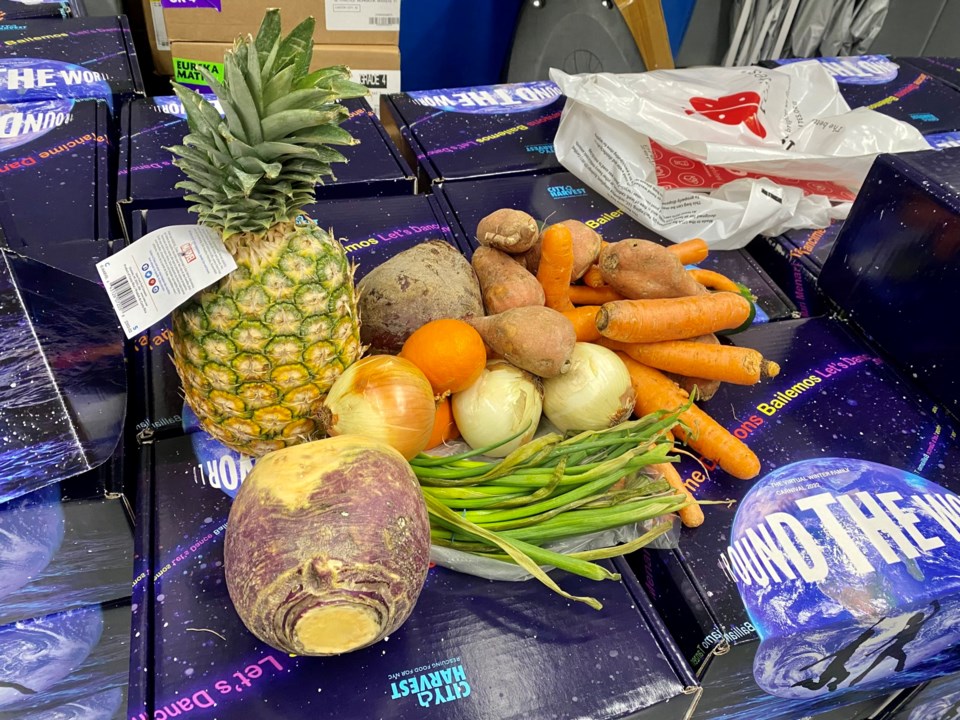 Figueroa says the issue is one that greatly affects many of the Bushwick school's families. Many parents lost jobs during the pandemic, and others are working multiple jobs to get by.
"We have families that are in temporary shelters, temporary housing; families that are doubled up in one apartment. The rising prices of food now, it's really difficult to get nutritious food."
The fortnightly distributions, she says, are "tremendous, when you see the faces, it's really a help."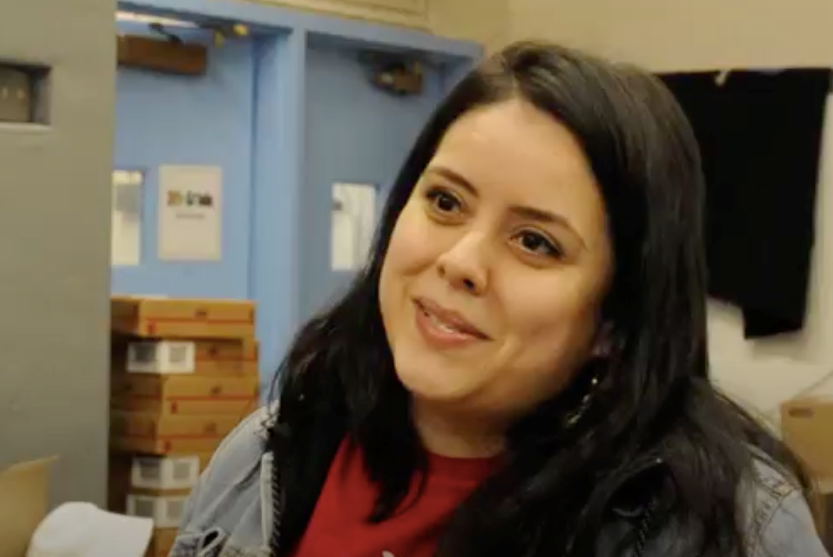 Deputy Principal Marlin Mejia agrees, saying the program has "been a blessing to many of our families."
"It's not just helped our families through the pandemic, but we have a lot of immigrant families who are just coming into the country and are living doubled up in small apartments, so this helps them to have a meal of the day."
During the pandemic, City Harvest increased its distribution at the school so that members of the community could also pick up free groceries. Mejia said there were lines down the block.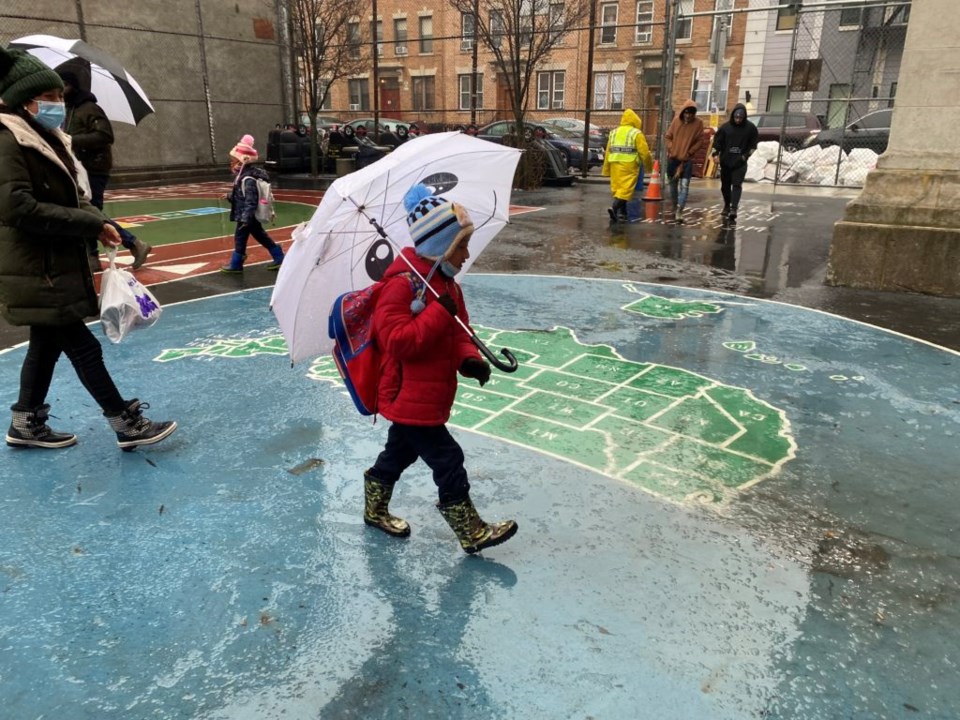 "The pandemic exposed the real food insecurity in the city it showed how many people are just one paycheck away from being food insecure or you may be food insecure and not even know it," said Keith Carr, senior manager, policy and government relations at City Harvest.
Carr said City Harvest recognized the major role schools play in fighting food insecurity, making P.S. 151K a natural hub for increased distribution.
As part of the regular fortnightly distributions for the school's families, whereby parents can sign up to pick up the bags after school, the school also runs a food wellness education program. Both Brighter Bites and City Harvest have a focus on teaching families who receive the food how to use it.
Figueroa says because P.S. 151K is a wellness school, they have a chef who comes and does healthy recipes and teaches students, teachers and their families how to use the range of ingredients provided. The recipes are posted to the school's Class Dojo so parents can access them.
On top of that, teachers also receive a bag each delivery and choose one of the ingredients to hold a class on for the students. "Some of the fruit they receive, they've never had before, they're not sure what is a beet or what is a zucchini?"
But now, Figueroa says, students rattle off new favorite fruits and veggies you wouldn't expect.
As part of the most recent distribution at P.S. 151K, City Harvest also handed out 230 donated party boxes for the organization's Virtual Winter Family Carnival 2022: Around the World — a fundraising event for the organization's ongoing mission to tackle food insecurity.
"The last couple of years has been so traumatic for students that this is just a fun way to do something fun while also thinking about nutrition and education," Carr said.