For the past four years, Alicia Boyd, co-founder of The Movement to Protect the People, has been fighting in her neighborhood of Crown Heights against overdevelopment, resident displacement, rezoning and preserving what she feels is the future of the Brooklyn Botanic Garden.
In 1991, at the request of the Brooklyn Botanic Garden, the City rezoned the blocks along the garden's perimeter, limiting building development above 13 stories. At the time, BBG argued that structures exceeding 13 stories would cast shadows on the garden, eliminating necessary sunlight needed for the garden to flourish.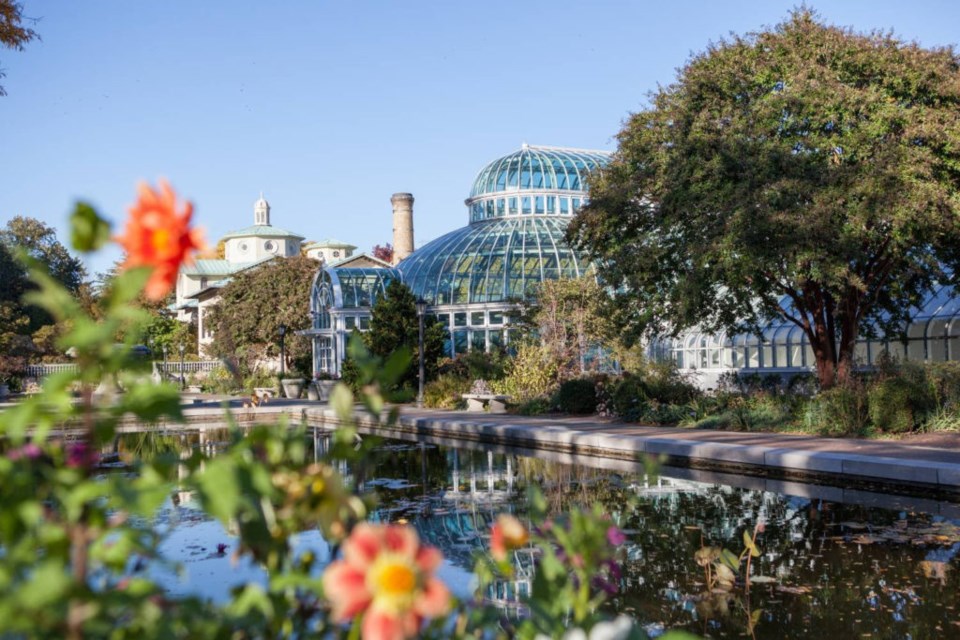 Great foresight and planning on the part of the City ... except for today, now that development is in full swing, it seems the City might have changed its mind. "Developers now look at this as prime area to get garden views and don't care about the environmental consequences," said Boyd. "And the City, who is supposed to be our watchdog, is totally silent."
In fact, Cornell Realty Management is close to finalizing a spot zoning deal with the Department of City Planning to change the height restrictions at 40 Crown Street and 931 Carroll Street in Crown Heights, from its current 6 and 7 stories to 22 and 44. The company even conducted a shadow study and environmental impact study, both of which passed with flying colors. So, its chances are looking good
However, two shadow studies conducted by Pratt Institute and Terraform concluded something quite different: "Our studies concluded that the shadow casted on the garden would in fact be detrimental," said Boyd. "One study found that 17.3 acres of shadows will be casted-- shadows so long, they actually go past the garden into Prospect Park. And we haven't even discussed sun glare from windows, which is also detrimental."
MTOPP took its findings to Community Board 9; started a petition that garnered 6,000 resident signatures, and then marched its complaints right over to each local elected official representing the district.
But according to Boyd, no one is listening. Not the local elected officials. Not the City. Nor the State.
"The political support has been almost none," she told BK Reader. "The only person we've gotten any support from is State Sen. Jesse Hamilton. However all of the other local and state elected officials have been silent.
"Assemblymember Mosley has refused to meet with us. City Councilmember Cumbo has refused to meet with us. State Sen. Parker met with us and made a promise he would write a letter, which never came. Yvette Clarke promised a letter, which never came. If you refuse to meet with your own residents, the people who are concerned, then we're going to make the assumption that you're supporting it."
"One study found the shadows so long, they actually go past the garden into Prospect Park."
BK Reader reached out to Councilmember Laurie Cumbo's office two times regarding the development project and did not receive a response. A call to Assemblymember Mosley's office was returned as, "The assemblymember has no comment at this time."
And Brooklyn Botanic Garden also has been relatively silent, said Boyd: "BBG, when we gave them proof from the shadow study, they made a statement to their membership. But they will not make a statement on the record," she said.
So, how terrible could the consequences be, if the garden itself has very little skin in the fight?
"It's shown us how infiltrated the real estate industry is in our politics to the point that even BBG is not willing to put any of their might against it," claimed Boyd. "We are seeing all over the city where our public spaces are being compromised in the name of development. They're not really green-friendly. The only green they're interested in is monetary."
MTOPP will hold a hearing on Tuesday, September 4, at 6:00pm at Brooklyn Borough Hall, a plea to the borough president to weigh in in opposition to the development. The public is invited.
They're very hopeful the borough president will show up and listen, said Boyd. But whether he can change the direction of Brooklyn's development race at this stage ... remains to be seen.
Update: Sep. 4, 6:30pm-- The hearing was postponed until a later date after the borough president canceled due to a family emergency. For more information, contact MTOPP
CORRECTION: Sep 6: 4:00pm-- In an earlier version of this article, Boyd was quoted as stating Sen. Hamilton helped fund the organization's shadow study. That is incorrect: Hamilton supported the group's effort by providing space to hold the shadow study presentation and also informed his constituency about the event.