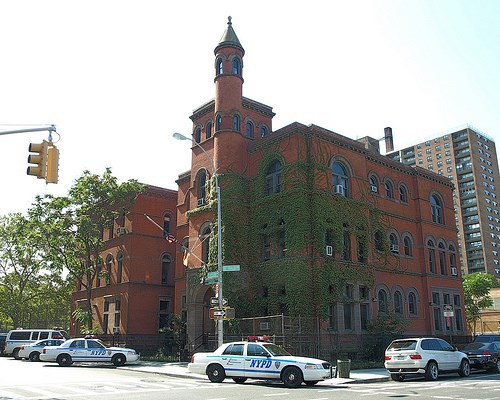 The Landmarks Preservation Commission voted on Tuesday to designate the 88th Precinct Station House in Clinton Hill a landmark.
The Romanesque Revival structure at 298 Classon Avenue near Dekalb Avenue is 123 years old and was designed by George Ingram, the architect of several Brooklyn police stations and was commissioned back when Brooklyn was still an independent city.
Advocates have been pushing for the building's landmark status since 2006. And now the station will join more than 31,000 buildings and sites that have earned landmark designation since LPC's creation in 1965.
LPC remarked that the "fortress-like station house is one of the finest in the borough."
Community Board 2 and building advocates now will discuss how the building's new designation and subsequent renovations will impact staff and workflow.