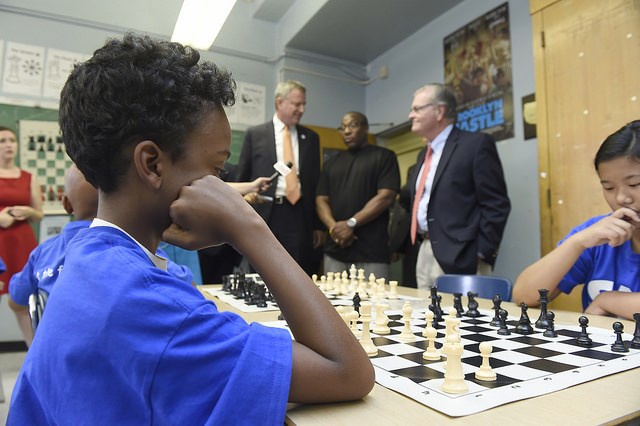 Mayor Bill de Blasio paid a visit on Monday to I.S. 318, a middle school on the border of Williamsburg and Bed-Stuy to impress upon families with children in middle school the value and availability of summer enrichment programs.
The mayor chose I.S. 318, known for its award-winning chess program celebrated in the acclaimed documentary film "Brooklyn Castle," to make the announcement because of the school's exceptional summer enrichment program where more than 400 kids are enrolled.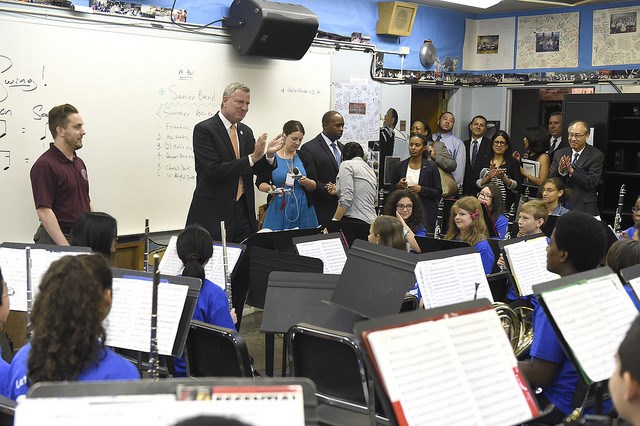 "Summer school is one thing, and summer school is important for kids who need summer school, but summer enrichment is kids who are getting more in the summer, who are deepening their knowledge, deepening their abilities, keeping that consistency from one school year to another," said de Blasio. "It makes a huge impact on kids to have that ability to keep learning over the summer, fresh and focused."
The summer programs, which started last week, continue through August 29. Across the five boroughs, there are still available summer enrichment seats, but the seats are limited and they're going fast.
"They're going very, very fast, and the central message today to parents is, if you want your kids to experience what these kids are experiencing, the incredible programs like dance and band and chess... the science programs — all of these different programs available to kids this summer," the mayor said.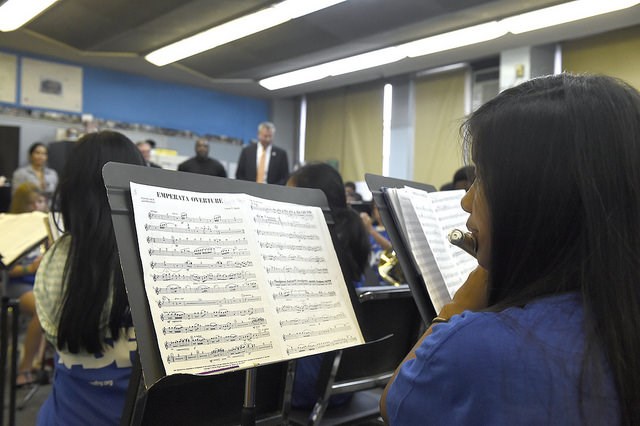 "Parents, you need to apply now so that your kids can have this opportunity. If the family went away for a few weeks, they can come back and join the summer enrichment.
"If they went to summer school, they can come right out of summer school and go into summer enrichment. Seats will be available, but parents have to act fast to sign up their children."