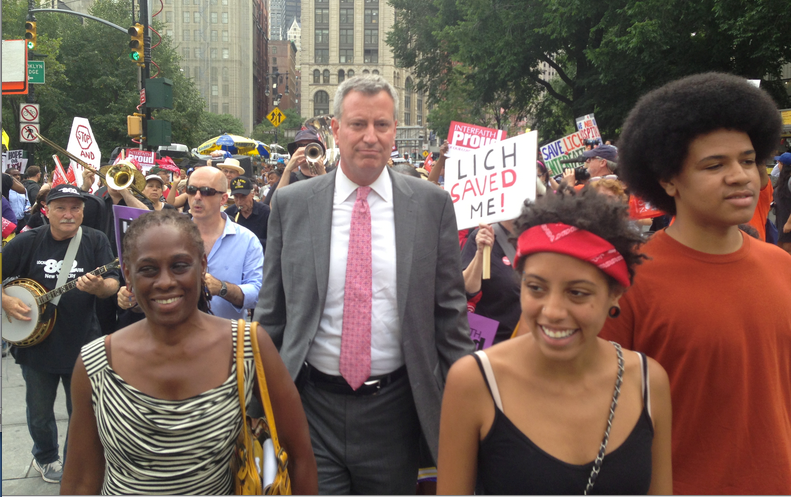 A whopping 66 percent-- two-thirds-- of registered voters say they believe New York City Mayor-elect Bill de Blasio will make the city a better place, an NBC 4 New York-Marist poll showed Sunday.
Voters in Brooklyn are the most optimistic, with 71 percent of them hopeful about de Blasio, versus 67 percent in Manhattan, 64 percent in the Bronx and 62 percent of voters in Queens and Staten Island. Among Democrats, 72 percent are hopeful about the incoming mayor, versus 43 percent of Republicans.
The same poll found New Yorkers deeply divided on the legacy of outgoing Mayor Michael R. Bloomberg, with half of registered voters in the city saying his dozen years in office will be remembered positively.
Bloomberg's latest approval rating is 49 percent, according to the poll, which political observers said is impressive for a mayor with such a long tenure.
"Coming off of a landslide victory, it's out with the old and in with the new," said Lee Miringoff, director of the Marist College Institute for Public Opinion. "There's a sense of optimism surrounding the administration."