Yes, we see you!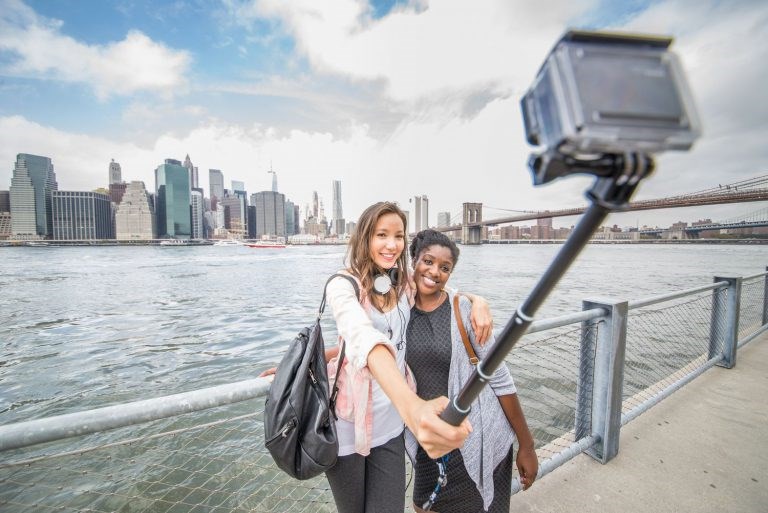 Brooklyn right now is hot! hot! hot! for tourism! The volume of people walking down Pitkin Avenue in Brownsville, with heavy cameras around their necks, is at a fever pitch. The numbers of foreigners pulling suitcases down Fulton Street while simultaneous bumping into passersby, because they're searching for their Airbnb address, has reached an all-time high in the County of Kings.
But those are just two of the more obvious ways to spot a tourist. Here's a list of some of the other dead giveaways a Brooklyn resident might notice you, if you're taking up temporary residence in the borough of Brooklyn. (Yes, we see you!)
#8. They're Paying For A Citibike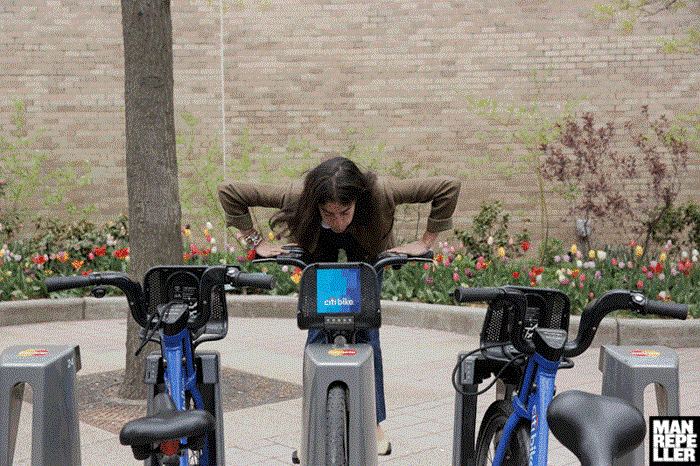 For the most part, Citibikes are popped out of the docks by sly Brooklynites, who know that riders don't properly secure the bikes upon return. If you see someone actually renting the heavy blue bike, they're probably visiting Brooklyn.
#7. They're eating at Junior's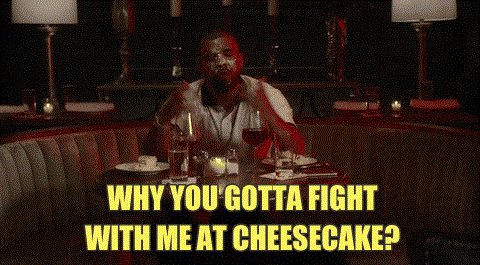 I mean, lots of folks eat Junior's food, mainly grabbing some cheesecake and bouncing. But the only people that actually sit down in Junior's Cheesecake Restaurant and order food with a waitress, are either tourists or old church ladies… And you really can't mix up the two.
#6. They ask to use the bathroom in a bodega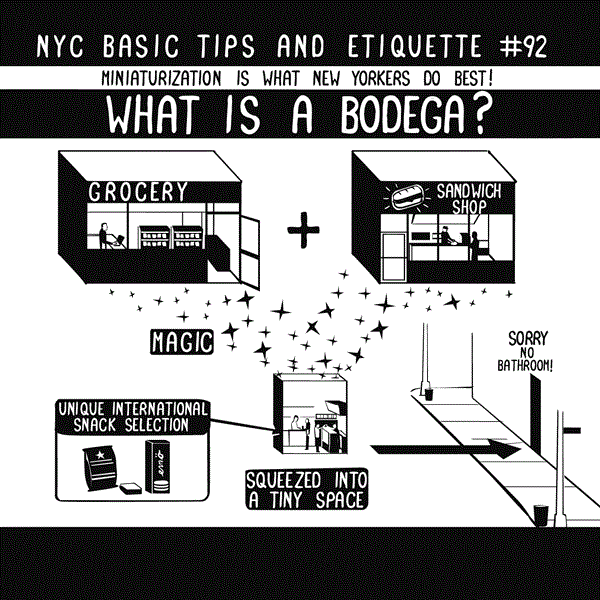 I mean, c'mon son- They ain't letting you use the bathroom in the bodega! Only workers, well trusted corner boys and the bodega cat can use the bathroom in an NYC bodega. You better go find a coffee shop!
#5. They come to your favorite local coffee shop with a full family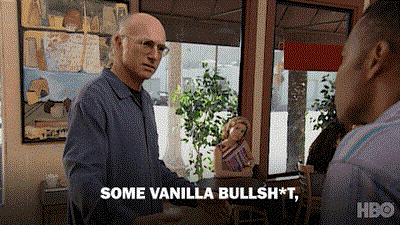 Public education still has some issues in Brooklyn. But for the most part, kids are still going to school; and if cutting, they're probably not hanging out with their parents while shooting the hook. So when a full family shows up at your fav cafe at 11:30am and orders complicated coffees, they're tourists. Unless they're home-schooled, in which case a coffee run could be a field trip.
#4. They're trying to use a credit card at the bulletproof Chinese spot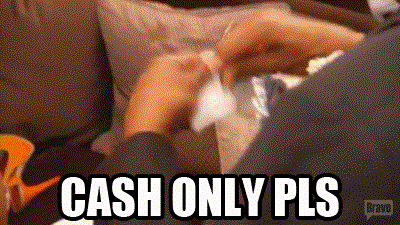 "Chicken wings fried hard and french fries with lots of ketchup." You can only pay for that with cash. They ain't taking cards at the bulletproof joint, and everybody knows that… except the tourists.
#3. They're taking flicks of ODB or the Biggie mural with real cameras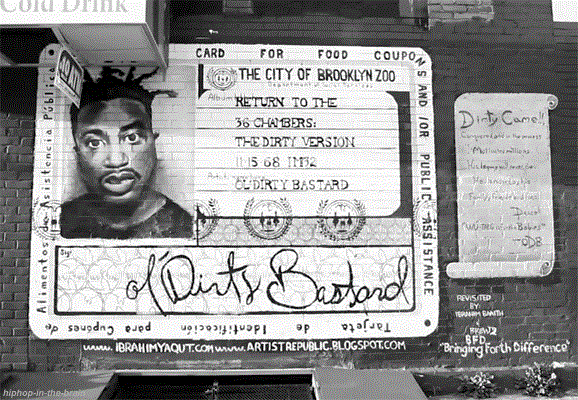 Ain't nobody got time for that, especially when you pass those work of arts every week. But the tourists pull out the actual Leica camera and start messing around with F-Stop and white balance and group posing in front of the paintings. (Sidebar: Both Biggie and ODB would have a huge camera collection at this point, if all the tourists were around in their day.)
#2.

They're walking the Brooklyn Bridge, in the Bike lane, as a parallel group
Nobody walks the Brooklyn Bridge in a large group, unless you're a tourist. Nobody walks the Brooklyn Bridge in the bike lane, as a large group, unless you're a tourist. And nobody gets shook when you start screaming on 'em to get the hell out the bike lane, except tourist. Them there folks are tourists!
#1. They've got their Macbook Air out on the A Train at 10pm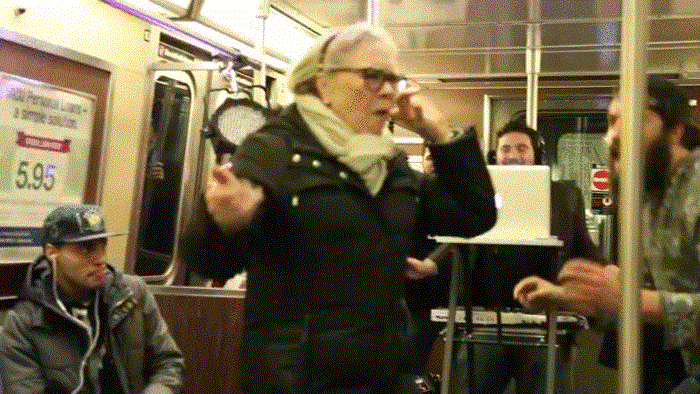 Who works on their computer on the subway during high crime hours? Bruh! This is completely non-cipher for any New Yorker, who, if it's late night, often looks around twice before even pulling out their phones anywhere in New York. Between showtime, panhandling, legit crazy people and so much other craziness happening (not to mention that stick-up kids are out to tax), only tourists risk their computers on the A train express.