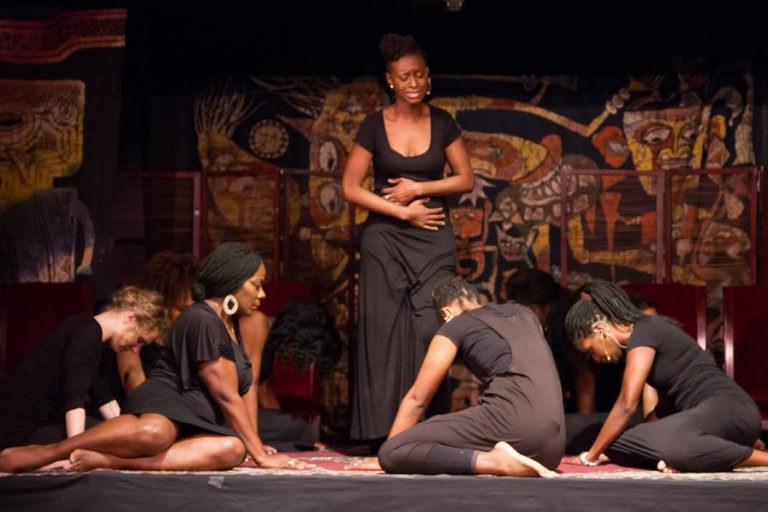 Spirit of A Woman (S.O.W.) and the Department of Health and Mental Hygiene (DOHMH) present the 4th Annual Mother Wit Conference "Partners in Healing" on Saturday, June 3, at the John Wesley United Methodist Church in Bedford-Stuyvesant. The one-day conference invites men and women of all ages to share their reproductive experiences with infertility, miscarriage, abortion and postpartum depression/psychosis.
It generally is presumed that every woman will conceive, choose to go through with her pregnancy and subsequently experience the magic of giving birth and being a mother. Yet, this misconception about conception, birth and motherhood often renders women silent and creates a dark chasm where women, their stories and experiences have been hidden.
Through the exchange of stories and ideas using spoken word, storytelling, improvisational theater and other art forms, as well through healing workshops and presentations from academics, healers and practitioners in the field of reproductive health, the conference seeks to break that circle of silence and to shift the sadness, shame, fear and guilt that these experiences can create in the lives of those who experience them.
The conference will begin with an opening ritual in honor of those who have experienced losses and continue with a panel of experts and a theatrical performance. The event features also a Red Tent healing space, a womb museum, vendors, food and refreshments. Mr. Darryl Aiken-Afam, healer, holistic artist, wellness coach and founder of Meridian Touch LLC, will deliver the keynote address. The Mother Wit Conference will culminate with the stories of audience members being brought to life on stage using a powerful improvisational theater form called "Playback Theater".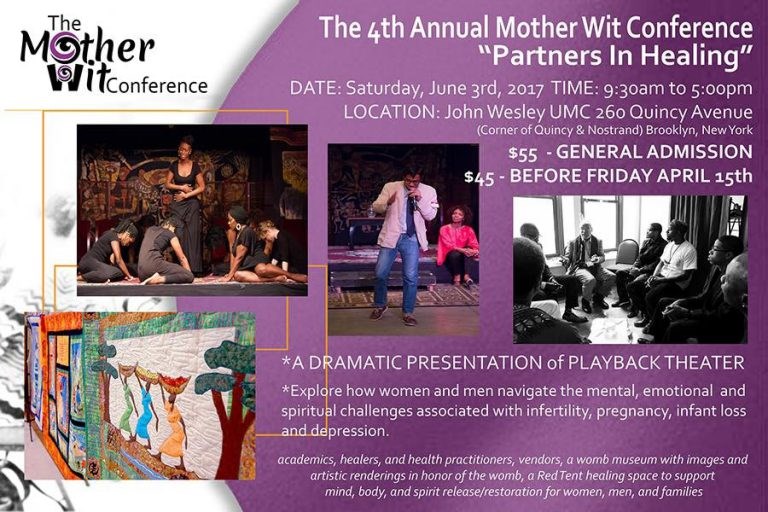 WHEN: Saturday, June 3, 2017
WHAT: A Reproductive Health and Healing Conference
TIME: 9:30 a.m. — 5:00 p.m.
TICKETS: $55