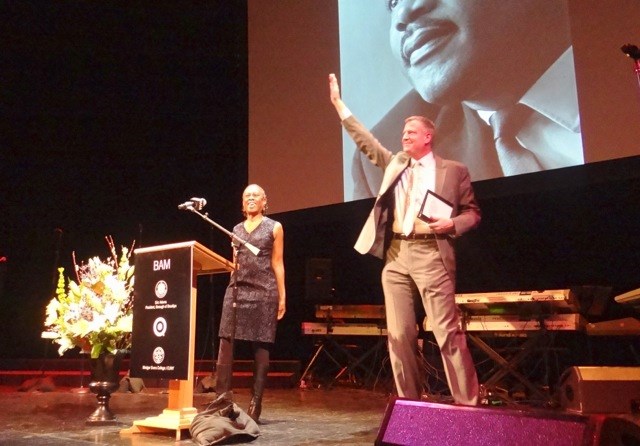 Mayor Bill De Blasio confirmed that he is appointing his wife, Chirlane McCray, to chair the Mayor's Fund to Advance New York City, a voluntary, unpaid position, the mayor announced in a press release from his office.
"Chirlane's voice and experience profoundly shaped our work," de Blasio said Thursday afternoon at a press conference in the Bronx.
As Chair, McCray will guide the Mayor's Fund's mission and priorities by building on its previous successes. She will also serve as an ambassador to the Mayor's Fund's community partners and funders.
"We have our work cut out for us, and I am eager to roll up my sleeves and get out into the communities and start building one New York, where everyone rises together," McCray added.
"The Fund is an exciting opportunity to offer vital support to worthy projects and causes across the city, and I know Chirlane will help direct the Fund's resources to shine a light on communities and families in need," de Blasio said. "
We have been handed a very strong foundation by Mayor Bloomberg, and we look forward to building on it."