Not only has the 2020 presidential election already drawn huge crowds to the polls, it has captured the attention of many students who still have to wait several years before they're old enough to cast a ballot.
Tracy Garrison-Feinberg, a seventh-grade history teacher at Clinton Hill Middle School (Prospect Schools charter network), told BK Reader some of her students, most of them 11 or 12 years old, had formed opinions about the candidates and issues.
"The ones who are expressing opinions are expressing really strong opinions," she said. Before each virtual class started, one particularly engaged student even went to the chatbox to write, "vote, y'all!"
"To be voters and to be fully engaged in being a citizen, that's definitely a part of what we do as educators," Garrison-Feinberg said, adding that classroom discussions around voting included talking about the responsibilities of being a member of society.
These are lessons that her students are taking to heart.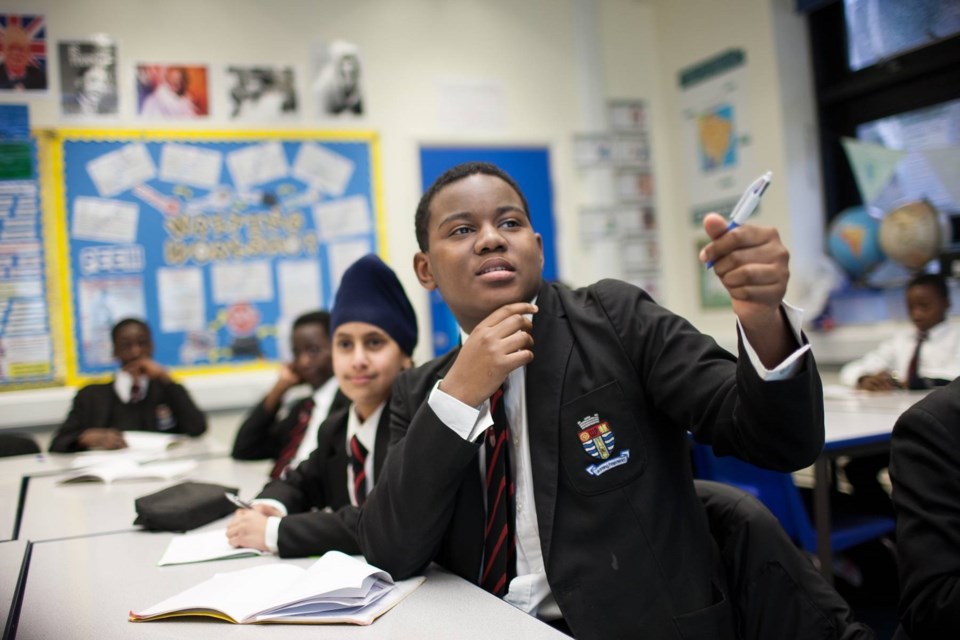 "In class, I learned that voting is important for everyone and will make an impact on everyone," Savannah Savas, 12, told BK Reader.
"To an adult who doesn't plan to vote, I would tell them that the future of the country is at stake, and they have so much power to shape it in ways that don't come around often."
Students who are encouraged to participate in the election process are more likely to become adult voters, according to a Tufts University study. Those who received no encouragement from teachers were more than twice as likely to believe that "voting is a waste of time."
Educating future voters who are civically engaged involves much more than teaching about the election process. Garrison-Feinberg's lessons also focus on helping students understand how decisions in history impact their lives.
A lesson on the U.S. Constitution, for example, entails discussing the founding fathers' decision in 1787 about who could vote and which groups to disenfranchise.
"It's not enough to learn that Blacks, women, Native Americans and non-property owners were left out," she said. "We talk about why they wanted to keep these groups of people out of having a say in the government, and we move forward and talk about how that changed over time."
Garrison-Feinberg uses a curriculum designed by Facing History and Ourselves, a nonprofit organization that uses lessons of history to challenge teachers and their students to stand up to bigotry and hate. New resources help students to examine the historical struggle for voting rights and the importance of ensuring that today's elections are free and fair.
An important part of educating this generation of students about issues and elections involves how to weed out the misinformation swirling around the internet.
"One of my roles is to help my students become more media savvy — how to investigate the sources of information," she explained.
The 2020 presidential election has provided many teachable moments. One of them was the first debate between President Donald Trump and former Vice President Joe Biden. It was an unruly encounter in which each candidate barked at each other instead of arguing policy positions.
During her teaching career, which goes back to the 1990s, Garrison-Feinberg has asked her students to watch presidential debates and offered extra credit for written summaries. However, she excused the students if they couldn't sit through the first Trump — Biden debate.
"There was a lot of emotion about that first debate," she recalled.
"My students expressed some shock that adults were acting that way. There was disappointment that these are the two people running for the highest office in the land."