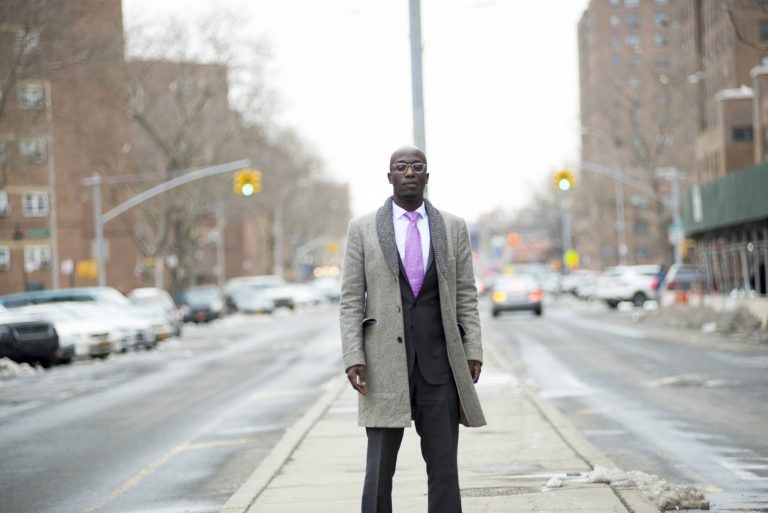 Statistically superlative in terms of homicide rates and failing schools, Brownsville needs to kick its bad rap - and the key is to increase home ownership, says Mawuli Hormeku who is running for a City Council seat for District 42 against incumbent councilwoman Inez Barron. Owning property, he says, is a surefire strategy for families to resist being priced out by gentrification - plus, families can use the equity from mortgaging a home to pay for their children's college tuition. Currently, just 10 percent of Brownsville residents hold a college degree.
Since the rezoning of East New York last year, developers have swarmed the area, earmarked as a speculative real estate hot spot, putting renters at risk of evictions and buyouts. "I want to make sure that the young progressives have a real stake in it, and not just as renters," Hormeku says.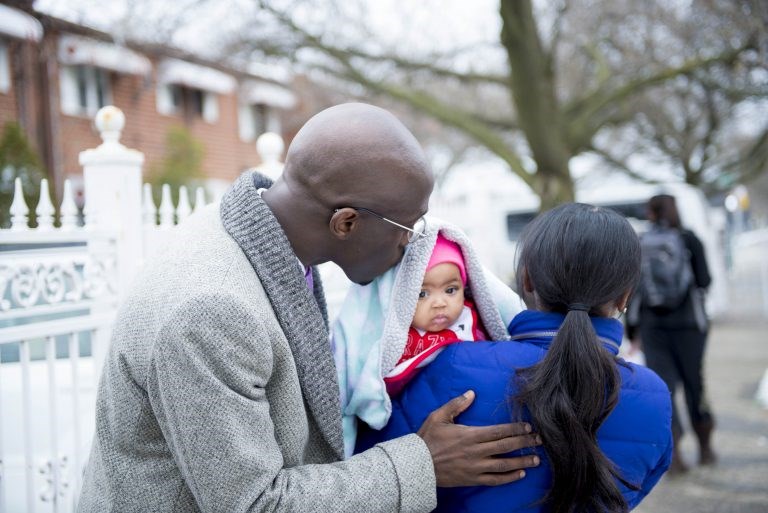 It's fitting that Hormeku, the son of Brownsville community organizer Kofi Hormeku, should belabor affordable housing in his platform. In 1987, Kofi spearheaded the groundbreaking of the Nehemiah Houses, an innovative affordable housing model built without a single cent of federal aid. The initiative convened local churches, community organizers and the city of New York to construct homes on vacant, publicly-owned land and sell them at cost - $43,500 at the time for a detached single-family home with a driveway and backyard.
The intention was to scale the program and erect 1000 homes a year, but just 4,500 were built in total after Kofi's nonprofit, Nehemiah Economic Development Inc., fielded pushback from city officials who were reluctant to provide the unused land. But today, Hormeku runs his father's organization and doles out $70,000 worth of scholarships each year to neighborhood children, using the proceeds from a NED-owned property on 1168 Lenox Road.
"That's sustainability," says Hormeku, the executive director of NED and a board member of Community Board 16. "My father was a social entrepreneur before that term was even invented, and I carry the torch."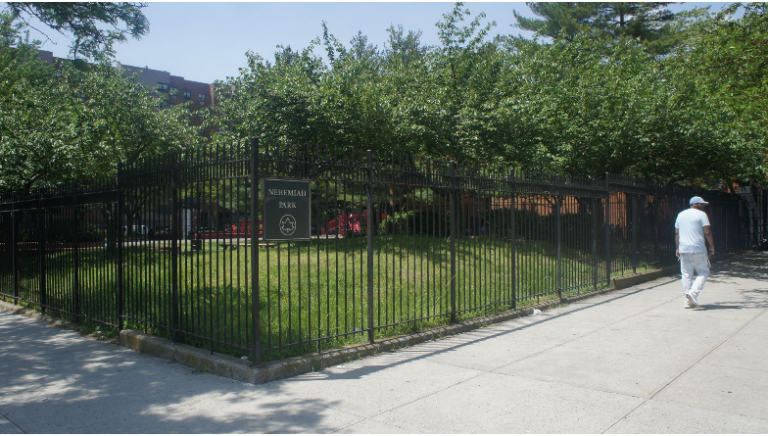 In Brownsville, there's a general mentality that success is contingent on "getting out." Hence the reason why scholarships and job creation - another task Hormeku has shouldered through NED - are so important in incentivizing those who "make it" to return to Brownsville and reinvest in their community. After earning a second Master's degree in Educational Policy and Social Analysis from Columbia University and traveling to 40 countries in five years, Hormeku felt ready to return to his community, on a mission to uplift it.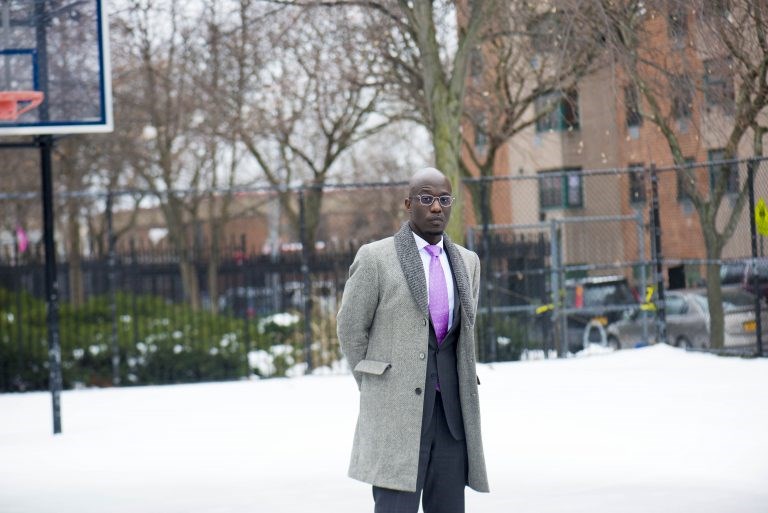 When solar panel company Level Solar swooped down on Brownsville in 2016, Hormeku told them they could only sell to local residents if they provided young people with jobs or scholarships in return. The company agreed to partner with NED under the Solar in Your Community Challenge, run by the Department of Energy, which hires youth ages 16-19 to engage residents and builds awareness about solar adoption. For each installation, Level Solar donates $250 towards a scholarship fund, while the interns receive a D.O.E-funded stipend of $250 per week. "I know there needs to be a partnership between the private and public sector," Hormeku says. "And that's what I'm here for."
Educating Brownsville residents about "social entrepreneurship through ownership" is one of Hormeku's topmost priorities if elected to office in the 42 District City Council Democratic Party Primary on September 12. He wants to fortify Brownsville/East New York against the disinvestments that have plagued it for years, and the only way to guarantee long-term stability is for the community to generate its own revenue streams.
"My platform is love. Love stands for Legacy, Ownership, Vocation, Education," Hormeku explains. "In our community [...] we're just trying to eat tomorrow, we're trying to get food next week. We need to start planning 50 to 100 years down the line."